Collierville Sound
  A few short months ago, Tour Collierville published an article profiling an up-and-coming local band that everyone in town could get behind. It seems the town has done just that. The band, Under The Radar, made the lineup for Collierville's upcoming Main Street Summer Concert Series. In case you missed our last article, here's some more info on Under The Radar, as well as several more local up-and-coming artists you should start following.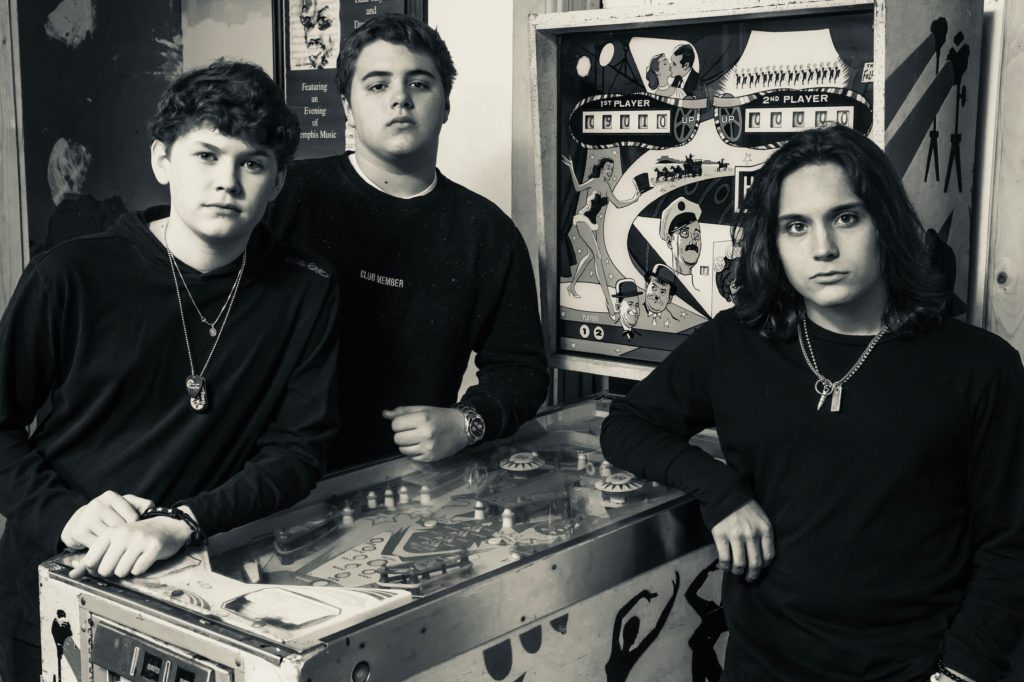 Formed locally in 2014, Under The Radar (UTR) has quickly become the talk of the town. Made up of frontman Zeke Yarbro, drummer Ryan Halcomb, and bassist Matt Ireland, the group has been garnering attention since they first formed. They've posted several videos on YouTube, one going viral with a cover of Red Hot Chili Pepper's "Give It Away Now" with over 205k views, catching the attention of America's Got Talent. UTR has since opened up shows for the likes of Montgomery Gentry, Better than Ezra, Kansas, .38 Special, Saliva, and Bret Michaels – and they're still in high school. Halcomb, the oldest bandmate, is a sophomore at Collierville High School. They may be young, but they rock hard and loud, packing a punch of power that'll have you looking around for something to hold onto. Fresh off their first full album release, So Alive, I know they are excited to take the stage at the Collierville Town Square this summer and show their home audience exactly what they've been missing. Here's how you can keep tabs on Under The Radar, as well as some of their upcoming gigs:
May 12th TBD | Rockhouse Live Midtown Spring RockFest
May 26th 4:00 | Memphis 901Fest – CHOICE Stage
June 16th TBD | The Stage Stop -Memphis, TN
July 19th TBD | Summer Concert Series – Collierville Town Square
You can also keep up with UTR by following their social media:
IG: @utrmemphis
Twitter: @utrtheband
Facebook: www.facebook.com/undertheradarmemphis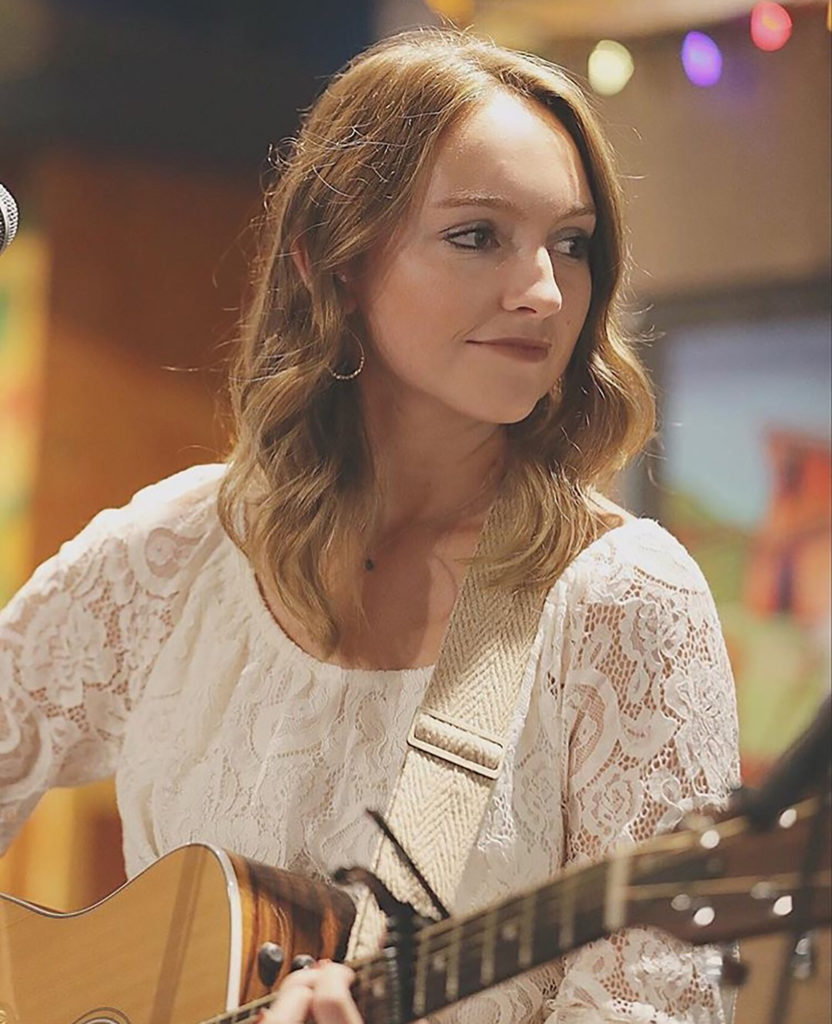 Mckenna Bray
    A new local artist that is quickly gathering quite a local following is McKenna Bray. Also a singer-songwriter, Bray didn't discover her talent until she began singing at church and in her college ministry. Her family urged her to submit a video to American Idol the summer before her Junior year of college and much to her surprise, she received a call from the show a few weeks later requesting a private audition in Nashville. In preparation, she took her first voice lesson with another local, Susan Marshall, who stopped her midway through her first song to say, "I want to produce you." Marshall is now her manager and has helped produce her first record, due for release June 29th. Bray says the album, titled Once in a Blue Moon, is "inspired by a theme of moments in time" and features a cast of local favorites alongside her. To get us by until June 29th, McKenna Bray has a single out now on all streaming services, titled "The Way I Loved You." With a sound somewhere in between Brandi Carlile and Kacey Musgraves, her lyrics and voice are raw and straight from the soul, yet distinctly touched by Collierville. If you'd like to hear her in person, Bray often plays in Midtown at venues Railgarten and LaFayette's Music Room. See you there!
Adam Miles
    Adam Miles, born and raised in Collierville and now a Junior at Collierville High School, has been playing guitar since the young age of 5. At age 12, Miles won the MidSouth Fair Youth Talent Competition with an original composition. Recently, you might have caught him finger-picking his Taylor 314 acoustic guitar in front of Hewlett & Dunn on the Collierville Square. Someone sent us a clip of the performance and I immediately knew that Miles, 17, is someone Collierville needs to keep tabs on. The local, singer-songwriter is expected to release his debut solo album this summer, which will be streamed on Apple Music and Spotify. If you've heard him play, you'll notice his style is a unique twist influenced by Blues, Rock, and Country. Miles packs a lot of confidence behind his ever-present grin and will have you boot-tappin' and singing along before you realize. Adam Miles is pure Collierville – and a perfect embodiment of the Collierville sound today. Remember his name.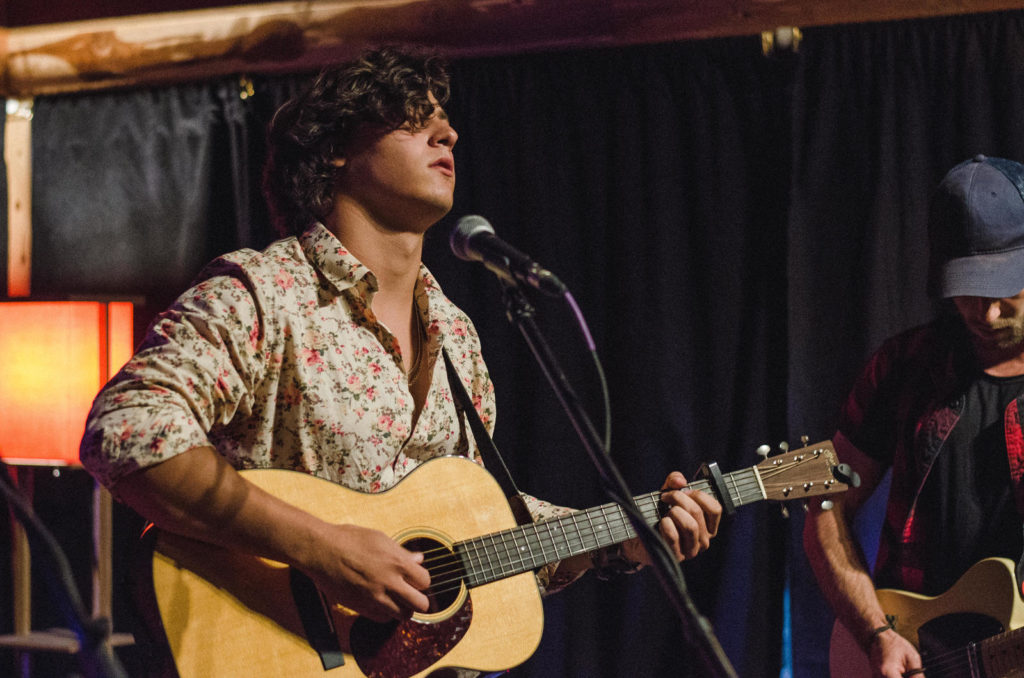 Drew Erwin
    Drew Erwin, for many, has been a local favorite for some time now. Known around town for his stint on America's Got Talent (he was 16 at the time), Erwin plays guitar, bass guitar, piano, and has an intimate     voice that lets you in on everything he's feeling. Erwin says that his passion for music started at a young age, but he didn't know it would be his full job until he got to college. Erwin realized then that he was really in love with it and "didn't want to settle for another job and always wonder – 'What if'?" His sound, which he categorizes as "somewhere between folk and rock," has an effortless feel to it – as if it's just meant to be that way. Erwin manipulates the tempo with his voice, speeding up and slowing down, sometimes until the music is gone and his intimate voice is the only thing left to cut through the speakers. His lyrics always seem to be the words you were trying to find and he has quite a knack for storytelling. Check out Erwin's catalogue on any streaming services, or his YouTube channel, and keep an eye out for the new project he's working on this summer. Also, if you'd like to see him in person, you can find him playing at the Silly Goose downtown every Friday night.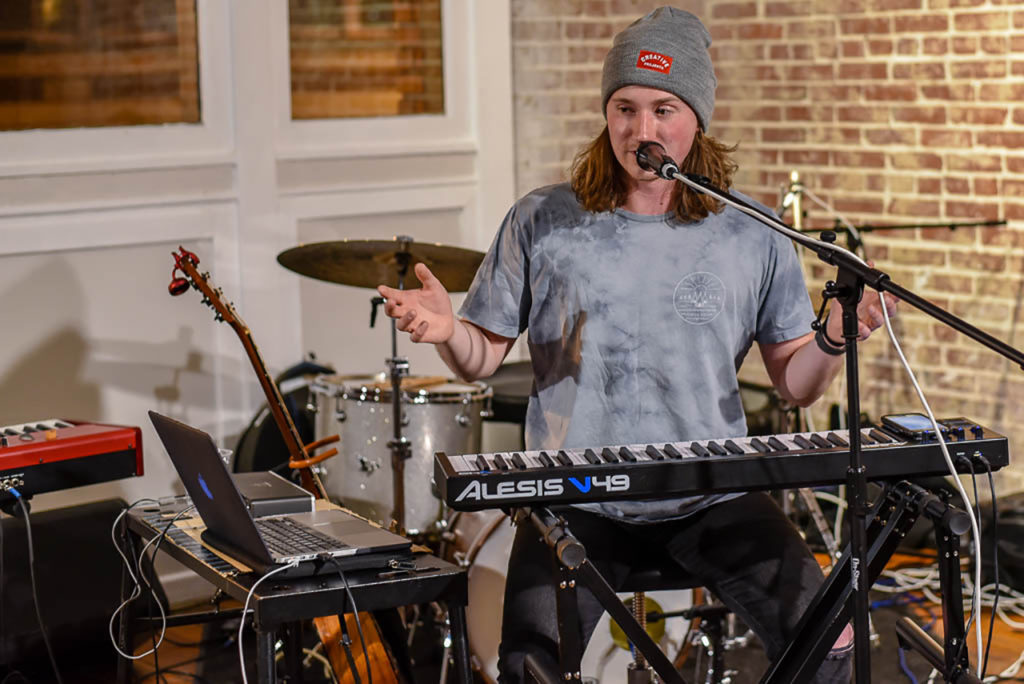 Andrew Isbell
    You might already know local Andrew Isbell from his early work with The Band CAMINO, which he helped form in 2015, the summer after he graduated from high school. Isbell got an early start into music, as both of his parents are also musicians. Starting out playing classical percussion, he progressed into playing drums and jazz music. By the end of high school, he found himself playing rock music with several people around town, leading him to be part of The Band CAMINO. Shortly after performing at Beale Street Music Fest in 2016 on the same stage as Bastille, Isbell says he "went back to square one and rescinded into [his] friends and family for a while before venturing back into the world of music." Now, Isbell is back on the scene and pursuing a solo project he's titled Estes, which is completed and due for release this summer coinciding with a run of shows he's doing with The Wildlife. Isbell is lead singer and also plays guitar and keys on the project. In addition to Estes, Isbell has collaborated on several other projects with local Drew Erwin, including Aaron James' new EP Hibernation. Isbell has quite a full plate, as he is still a student at the University of Memphis and part of their jazz band. Keep an eye out around town for this talented artist – you might even get some chocolate, temporary tattoos, and/or personalized, handwritten thank-you notes from the man himself. All of his music with CAMINO is on Spotify and his solo project, Estes, is due for release at the end of May. Tour Collierville will be sure to keep you posted on gigs Isbell has coming this summer!