Collierville Lets Their "Soulshine"
Community is a powerful word. The power behind community becomes limitless when people come together, united for a cause. For me, 'community' can be defined by the values that we live by. For example, seeing someone across the street smile and wave with genuine affection, giving you the sense that they're family with no biological relation. Showing neighborly love is community. It is gathering together not only in times of celebration and despair, but in support of each other. Knowing that someone is there for you in a moment of need, whether to lend a helping hand or just to remind you of the greatness you possess, is community. For most of us, community is instilled at a very young age. You recognize one person or another because you went to school together, attended church together, or played at the park together. Some parents may have been your little league coaches, while others cheered you on from the varsity team sidelines. The connections we share with one another and, with open arms, give to those new to Town, are what reinforce the fact that Collierville truly cares.
"Collierville is a very giving city and together we can make a pretty big difference."  -Tim Netherton
Collierville embodies this sense of community particularly when we learn of someone in need. We use our diversity to our advantage, gathering people of all ages and backgrounds, who are skilled in a multitude of areas – whether that be elders mentoring our youth, young people inspiring the old, the strong aiding the weak – and giving ourselves fully to the other. We all have something to contribute to the betterment of our Town. It's amazing how we have interior decorators working next door to realtors working next door to culinary experts, all encouraging and supporting one another right here on the Square. Only together, as a community, can we give and ultimately impact others beyond our individual means. Participation is essential, and the world could take a lesson from the way Collierville personifies community.
It's that time of the year where we remind ourselves to give and serve one another, because truth be told, we're all blessed in one way or another. Interestingly enough, the more I get involved in various aspects around Town, the more I realize the 'holiday giving spirit' continues well past when trees are stored in attics and the holiday lights are removed from the rooftops. Usually we hear about communities coming together when they stem from a cause or disaster. How do I know this? Because if they didn't come together, nothing would happen. This is what can happen when a small Town comes together.
Collierville Cares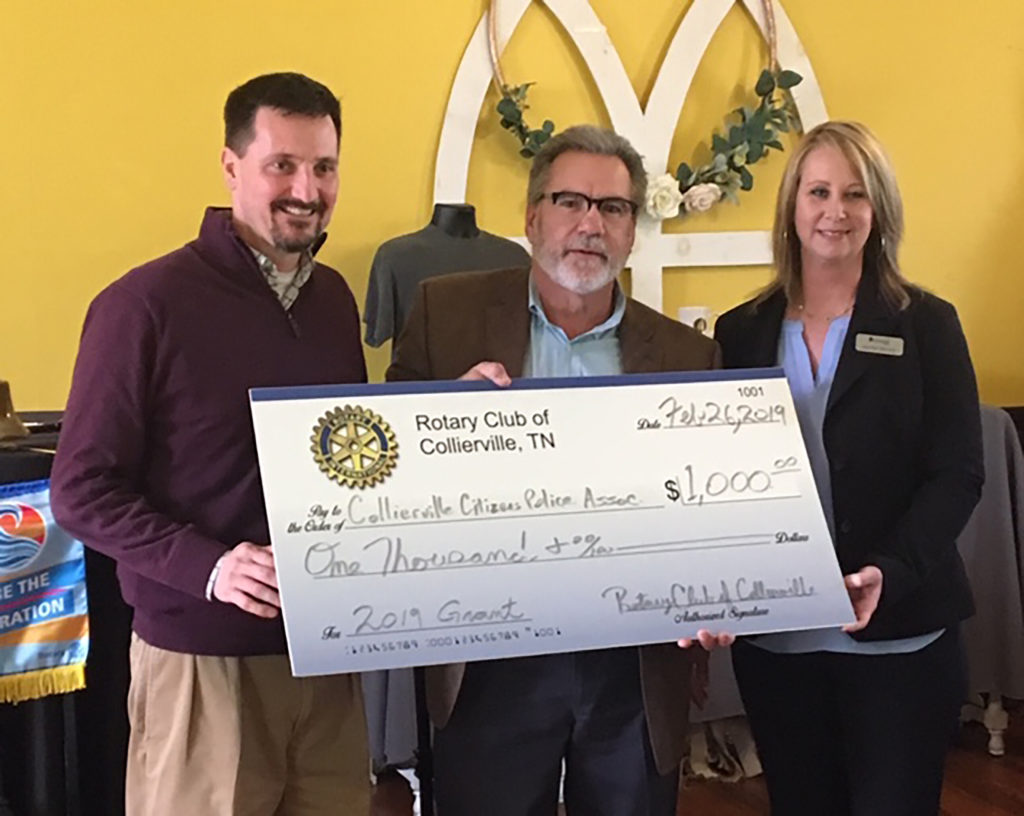 In March of this year Collierville Cares Facebook admin, Tim Netherton, set out to aid the Collierville Police Department with an expenditure that just never quite made the cut on the station's fiscal budget. Netherton learned of the need for a piece of equipment called 'Total Station' that calculates measurements reenacting a crime scene, not long after a fatal car accident occurred earlier this year. In the past, the city would borrow this equipment from Germantown when needed, but this time saving aid was something Netherton and several community leaders, including Police Chief David Tillner, felt would benefit Collierville to purchase. 
"The outpouring AND subsequent funding is a direct reflection of a mutual respect and true sense of community."  -Maurice Denbow
Without a shadow of a doubt, Netherton knew he could turn to the Collierville community for their support in raising the funds for this important $13,000 piece of equipment, software and company training. Over the course of two months he partnered with the Collierville Cares team, creating a Facebook fundraiser for individuals to contribute whatever dollar amount they could to the cause, knocking on the doors of Collierville based businesses and organizations to donate and received AMAZING feedback.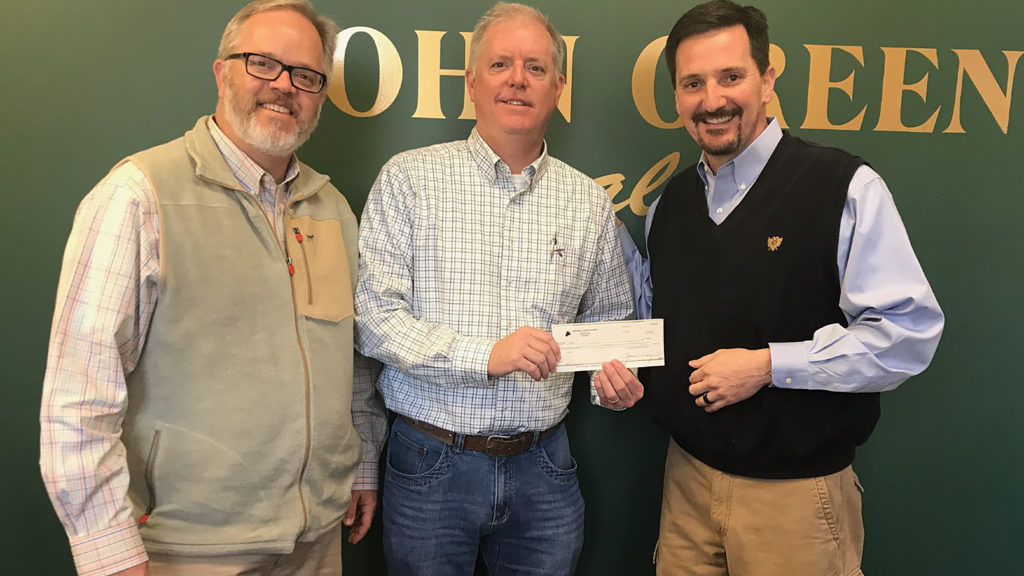 "We raised close to three thousand dollars from the Facebook group of people all over Collierville donating $10, $20, whatever they could. We raised seven thousand dollars from businesses in Town that I contacted. When I told them [businesses] that this is for the Police Department, there wasn't anyone unwilling to help!" says Netherton. Then a godsend came knocking on his door in the form of the Memphis Shelby County Law Enforcement Foundation, willing to contribute three thousand dollars to the cause, rounding out the $13,000 dollars needed for the equipment! 
"Chief Tillner has demonstrated sound leadership time and time again and when he explained the impact the Total Station technology would have on bringing efficiencies to his operations and pinpoint accuracy to his ability to gather evidence for future investigations, I found our partnership to be a perfect fit," remarks Maurice Denbow, MSCLE Foundation Executive Director. "It was a distinct honor being able to play a part in closing out a worthwhile project. More impressive than the equipment however, is the way the community came together, generated discussions, interest and a rapid growth of support for their hometown police force. The outpouring and subsequent funding is a direct reflection of a mutual respect and true sense of community. Collierville Cares, Collierville Citizens Police Association, and especially the efforts of Tim Netherton are to be applauded. Without them, this equipment would still be just another thought lingering through a tight budget process."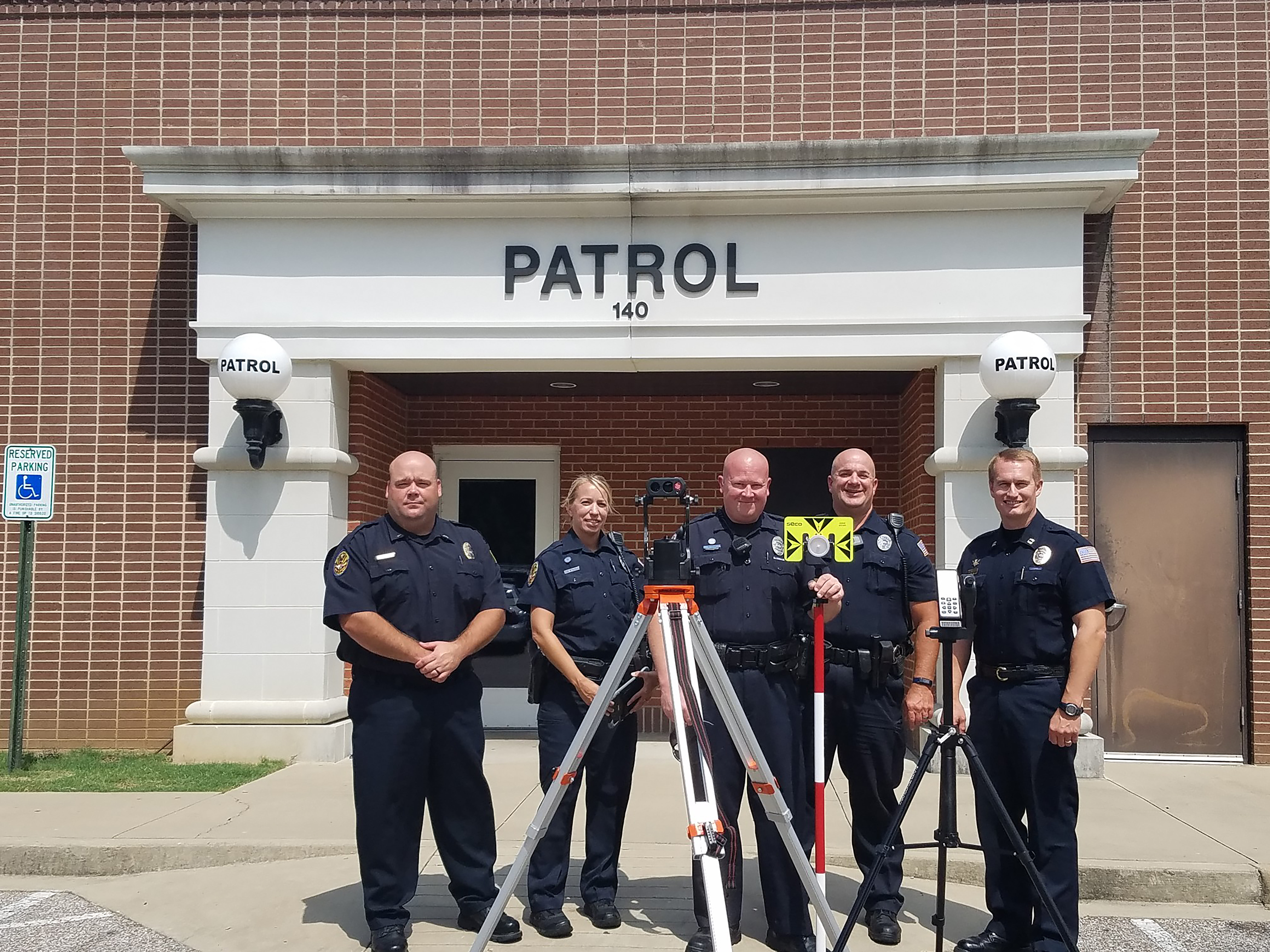 Netherton remarked time and again how it was the people of Collierville who made this project possible: "I was truly humbled by the community support in all the projects we've done. It doesn't matter the color of your skin, political party or if your kids are in public or private school. Everybody in Collierville cares about their local community.  Because the truth is, none of the six of us [the Collierville Cares group] can do very much, but what we have found is that Collierville is a very giving city and together we can make a pretty big difference."
photos | Tim Netherton & Police Chief David Tillner
Compassion for King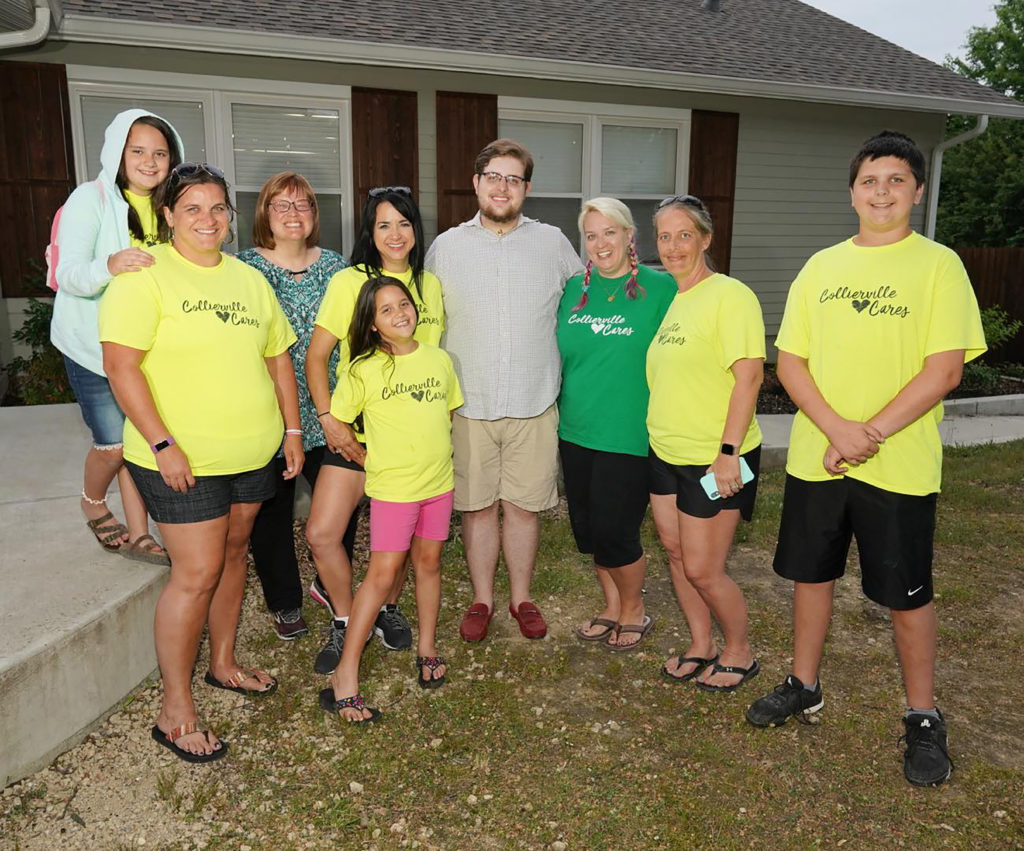 One Collierville High School senior learned of his father's terminal cancer diagnosis only days before his death and the loving arms of the Collierville community found their way around Llandon King. Initially King reached out to the community via Facebook and a GoFundMe account. The community responded immediately, starting with one of Collierville's own, Selena Silvestro. 
" 'A hardworking Collierville teenager is working two jobs to help his sick father' – those words really resonated with people," remarked Silvestro. "It helped rally community support! If there's one thing I've learned about this Town, Collierville residents always come through when there's someone struggling! Awesome friends like Lisa McNutt immediately jumped in to help. Jason Smith from Titan Drywall & Construction paid for their past due MLGW and Town of Collierville water bills, too! Brooke Scoggins from Collierville Cares suggested we offer to throw Llandon a graduation party!"
"The community coming together to help my family has profoundly affected me. It has given me an emotional boost knowing there are great people out there willing to help."  -Llandon King
King was touched by the community's efforts to show him support in his time of utmost despair. "The community coming together to help my family has profoundly affected me," said King. "It has given me an emotional boost knowing there are great people out there willing to help. When people show up to help a total stranger – it's an incredible thing! I think the greatest thing shown through this situation is a sense of togetherness here in this great Town of Collierville. Sadly, this seems to be lacking in numerous areas of the world. It's a major reason why the world is a cold, harsh reality for so many. This Town exemplifies togetherness! When people come together for a common goal, it keeps us unified against all odds – no matter how big. This is something you rarely find anywhere in this day and age. My recent experience has shown me this truth: Be kind to one another and look out for your fellow man – you never know what kind of story a person is living!"
photos | Cindy B. Thymius Photography, Red Bardes, & Selena Silvestro
Calling Collierville Home
A Collierville resident felt compelled to share her story with others on how the community has made her transplant to Town overwhelmingly heartwarming. Tracy Delghingaro moved with her family from Illinois to Collierville eight years ago in 2011 when her husband was transferred with his job. Since becoming a resident, Delghingaro explained to Facebook group, Shop Collierville, how Collierville has proven time and again to be a wonderful place to live and how the sense of community is real here. "Ever since we've been here," says Delghingaro. "We've experienced so many little kind things that have accumulated into making our life in Collierville so absolutely wonderful!" 
The reaction to Delghingaro's words was one of gratitude and pride, inspiring 154 people to comment on the post. Comments ranged from, "I've been here for 22 years and can't imagine living anywhere else," "Proud residents since 1987," and "It's neighbors like you who really make this town amazing." 
There are many ways to get involved in community efforts here in Collierville. Make sure to follow us on Facebook and on our website tourcollierville.com as we regularly post opportunities throughout the year!
photo | @ShopCollierville
stories | ANNA BELL