Collierville Farmers Market 10th Anniversary
Grab your baskets and totes because the Collierville Farmers Market opens tomorrow! This Thursday, May 30th, the Collierville Farmers Market will open for their 10 year anniversary season at the Collierville United Methodist Church. The Farmers Market was founded in 2009 by local farmers and volunteers who wanted to build the community by supporting local businesses. The market was originally on the Collierville Town Square, and has since grown, moving locations to the Collierville United Methodist Church parking lot, allowing them to add more vendors every year.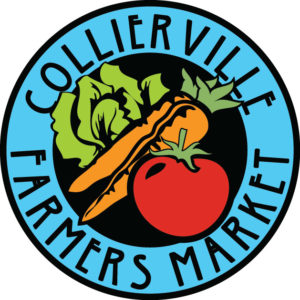 The Collierville Farmers Markets President, Julia Berry, has worked for the market for nine years. Berry is excited to announce that this year the market will have the most vendors the market has ever had. Since the opening, the market has steadily grown from approximately 10 vendors to over 30 vendors in its ten years of operation.
"This is the market's 10th anniversary and we have over 30 vendors," Berry exclaimed. "Without the help of Collierville United Methodist Church, we would not be able to exist at the level we do today. We are so thankful for them."
When you visit, expect to see more than just produce! This year the visitors can expect to find artisan goods ranging from pottery to soaps and everything in between. Bring a four-legged friend and enjoy all the wonderful things the Farmers Market has to offer!
The Collierville Farmers Market will be held every Thursday from 8AM -1PM starting on May 30th and ends on September 26th. The market will be set up in the rear parking lot of the Collierville United Methodist Church. For more information or directions to the market, visit their website.