Collierville Christmas in July
We're just a little over halfway through the year, so why not get in the Christmas spirit?! No, we're not asking you to start pouring the hot cocoa and sing 'It's the Most Wonderful Time of the Year' (but if you feel the urge, go for it!). Join in on the fun of counting down Christmas on Friday, July 19th when the man in the red hat will make a stop right here in Collierville between 10AM-4PM.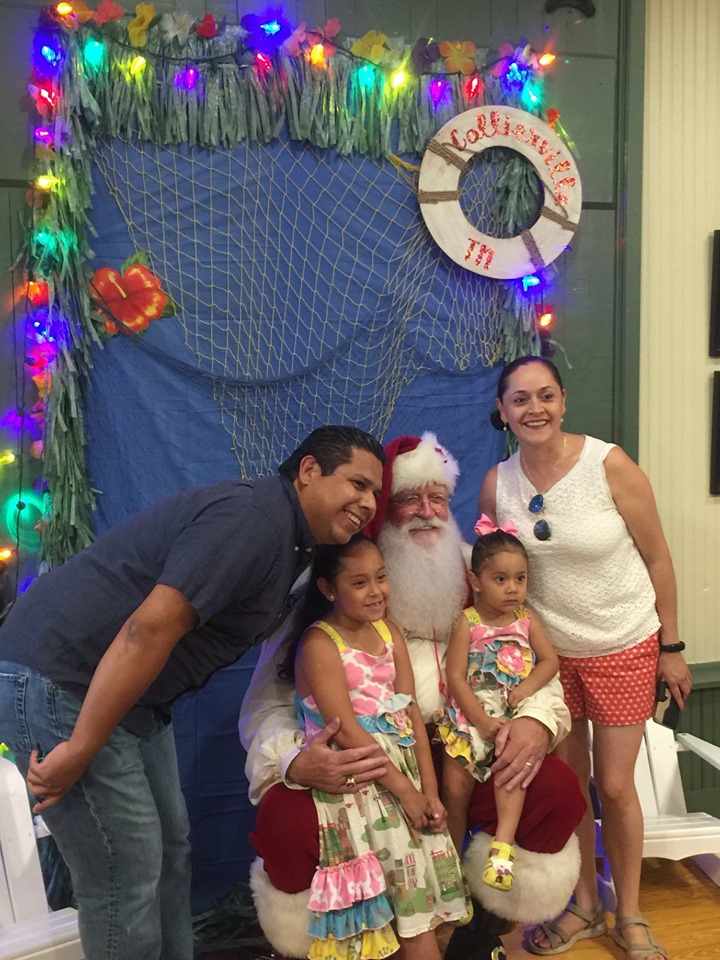 Don't forget your camera so you can grab a photo with Santa at this free, family friendly event! Holiday attire is encouraged! Below is the route Santa will make around town on Friday 7/19, so grab a pen and check it twice:
Morton Museum of Collierville History (196 N Main), Toddler Storytime: 10:00am-11:30am
W.C. Johnson House, Camp Smile: 12:30-1:00pm *Camp Smile attendees only.*
Collierville Burch Library, Children's Area: 1:15pm-2:30pm
Depot Visitors Center on Town Square (125 N Rowlett): 3:00-4:00pm
"The feedback we got last year from kids and families was so great, we decided to invite Santa back for a second year," says Ashley Carver, Director of Tourism, Depot Visitors Center. "Christmas in Collierville is a very special time in our Town. This event kicks off the countdown to the month-long holiday celebration, which starts on November 30, 2019. It's a fun event for the entire family! The Morton Museum and Library have special activities in addition to taking pictures with Santa!"

The real-deal Christmas in Collierville will kick-off on November 30th, 2019. For questions, please contact Ashley Carver at 901-457-2776.