Church Can Happen Anywhere
"If we build a church building, we may or may not make disciples; but, if we make disciples, then we will always get the Church."
This statement has guided Rev. Kristofer Roof in his efforts to plant a new church in the town of Collierville. In the summer of 2015, Pastor Kris was commissioned as a Provisional Elder by Bishop Bill McAlilly and appointed to start a new congregation with Collierville United Methodist Church (CUMC) serving as its mother church.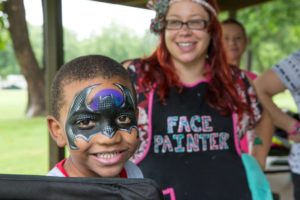 The Memphis Conference of the UMC saw the projected growth for Collierville and discerned a need for new churches reaching new people. After attending church planters' conferences with life-long Collierville families, Pastor Kris and his Launch Team decided to focus their efforts on establishing House Groups – small groups that meet for dinner and worship in neighborhoods, restaurants, and apartments every day of the week. What grew out of that first summer is now Peace Tree UMC, a church without a building.
Pastor Kris first heard of church planting when in seminary and quickly realized he knew nothing about the actual process of starting a new congregation. But the more time he spent in ministry focusing on unchurched persons, the more he realized there must be another way to do this thing called "church".
"The Early Christians and the first Methodists all met in small groups, and this greatly influenced our decision to start as a network of house churches. Discipleship has a better chance of occurring when relationships are formed in close, intimate settings." – Rev. Kristofer Roof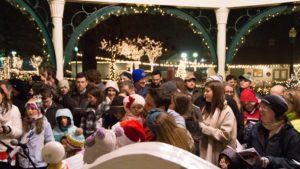 Pastor Kris, after spending much of his time reading books written by church planters and attending conferences to get a feel for this type of ministry, held the first two House Group meetings in August 2015: one in Collierville and the other in Memphis' University District. What began there has now turned into monthly gatherings (Music Jam, Family Fun Night, Book Club) and additional weekly groups (Monday Night Hangout at Mellow Mushroom, another House Group in Collierville). House Groups alone reach over 100 people every month, and they plan to launch more this year.
Thanks to House Groups, Sunday mornings aren't the only day of the week Peace Tree meets as the Church. However, Sunday is an opportunity to gather everyone together in one place. Peace Tree meets Sundays at 10:00 a.m. inside the Malco Collierville Towne Cinema. They have a nursery and Kids' Church for the little ones, and afterwards meet for lunch at Booya's to continue talking about that morning's Message. Intergenerational worship is very important at Peace Tree, so children are always welcome at House Groups and on Sunday gatherings.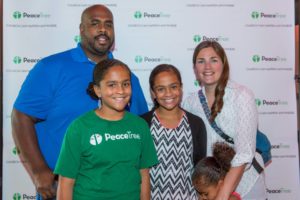 Peace Tree believes being a disciple is more than knowing a lot about Jesus or the Bible; they teach that a disciple serves their neighbors and tells them about Christ. Since 2015, Peace Tree UMC has partnered with Project Transformation to read to children in South Memphis, worked with the Guatemalan Consulate to assist citizens with document renewals, held food drives for the Collierville Food Pantry, and helped host Compassion International's Compassion Experience. They also partner with Reach by Causely to make a monetary donation to national & global charities every time a member or guest checks in at their worship gatherings with Facebook and Instagram.
Peace Tree UMC is unique and their goal is simple: reaching people with love and kindness, while preaching the truth of the Gospel. I urge you to follow them on Facebook and see what they are doing around Collierville. And remember – Church Can Happen Anywhere.
By: Rev. Kristofer Roof, Lead Pastor of Peace Tree UMC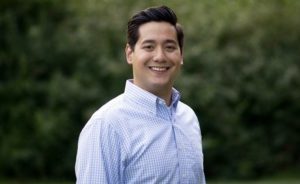 Rev. Kristofer Roof moved to Collierville for a full-time position at Collierville United Methodist after graduating from Duke Divinity School in 2009. Since then he has met his wife here and they welcomed their first child last year. "I'm putting down roots, and I truly love this town" – Pastor Kris