CHS Band Marches Through Time
A rhythmic thunder can be heard as the Collierville High School Band marches their way onto the field for a Friday night of Dragon football. The CHS Band that now has nearly 200 active members has evolved tremendously over the last 70 years into vibrant uniforms, new marching techniques and endless opportunities to perform in front of large-scale audiences.
In the 40's and 50's, the high school band did not march the fields for football games. Instead they offered stage concerts for the town and school to enjoy in the beautiful auditorium of the now historic College Street campus. In those days, the auditorium had an orchestra pit with exceptional stage lighting to really put on a show. The old band practice room was under the auditorium's stage and they would often practice out the doors into the "Sunken Garden" area.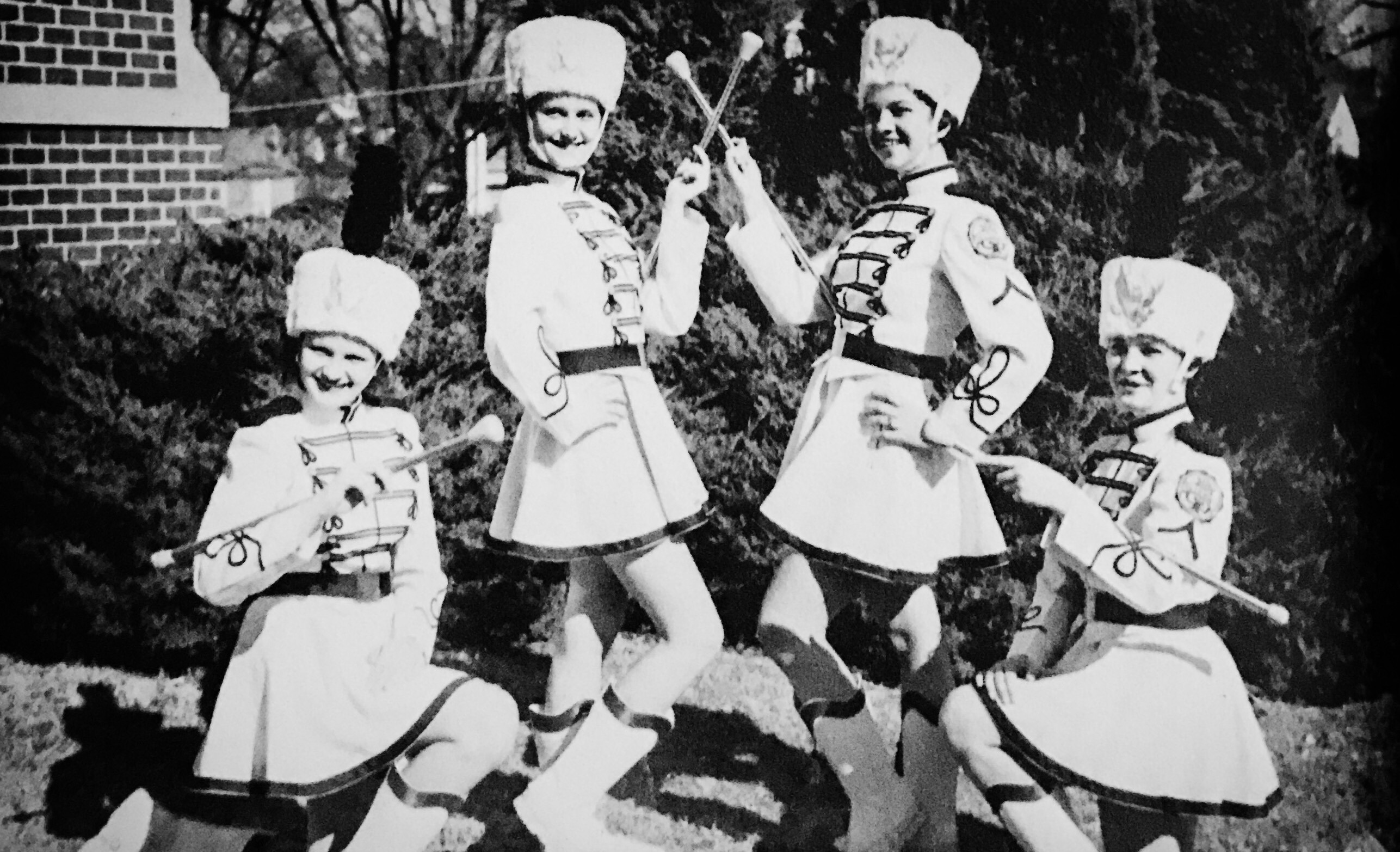 After WWII there were no additional funds for upgrades to the CHS band uniforms. Capes were passed down year after year for members to wear during performances and female members wore longer skirts as part of their uniform, as girls did not wear long pants in public during that era. As time passed, more sophisticated uniforms were purchased, including top hats and jackets. Majorettes were eventually provided with more elaborate uniforms as well.
It was not uncommon to see more female members in the band in the late 1940's due to the need for young men to help their families in the fields during planting and harvesting seasons. As participant numbers began to increase during the 1950's, the band began to shape into the more recognizable sound and size we are familiar with today.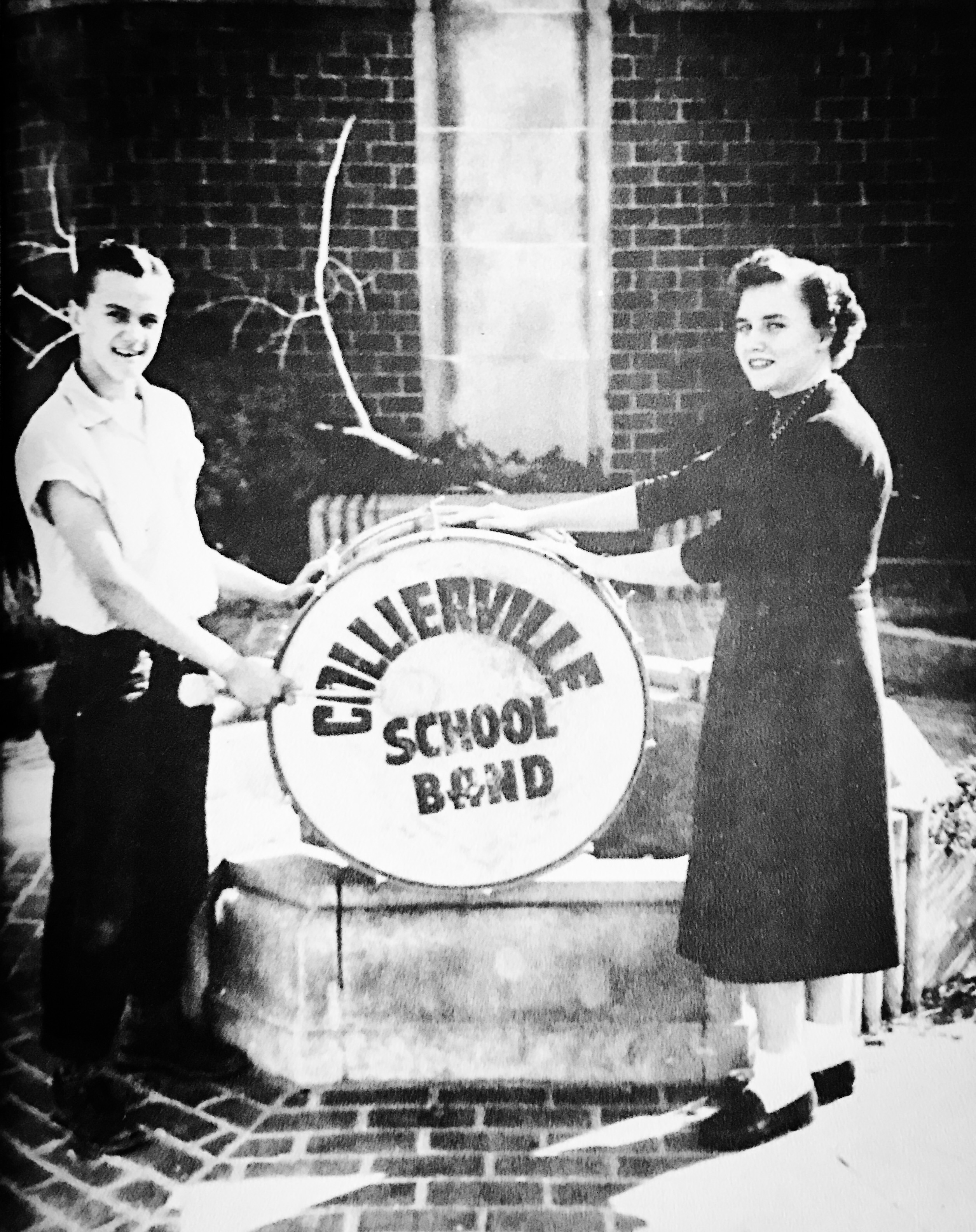 During the early 1940's, locals would line the streets of our beloved Square to hear the Collierville High School Band proudly play in the Gazebo. Other memorable performances include the annual Cotton Carnival on Main Street in downtown Memphis, where the then 10 collective city and county high school bands had the opportunity to play in front of all who traveled to the Carnival events which were held at the old Crump Stadium.
Today the CHS Band is winning excellent and superior awards in competitions both near and far. Some of their biggest accomplishments this school year include 3rd overall in the Dyer County Invitational and placing 8th at the Vanderbilt Marching Invitational. More than half of this year's 20 seniors will play in college and band director Sherry Fuller looks forward to continued growth for the program.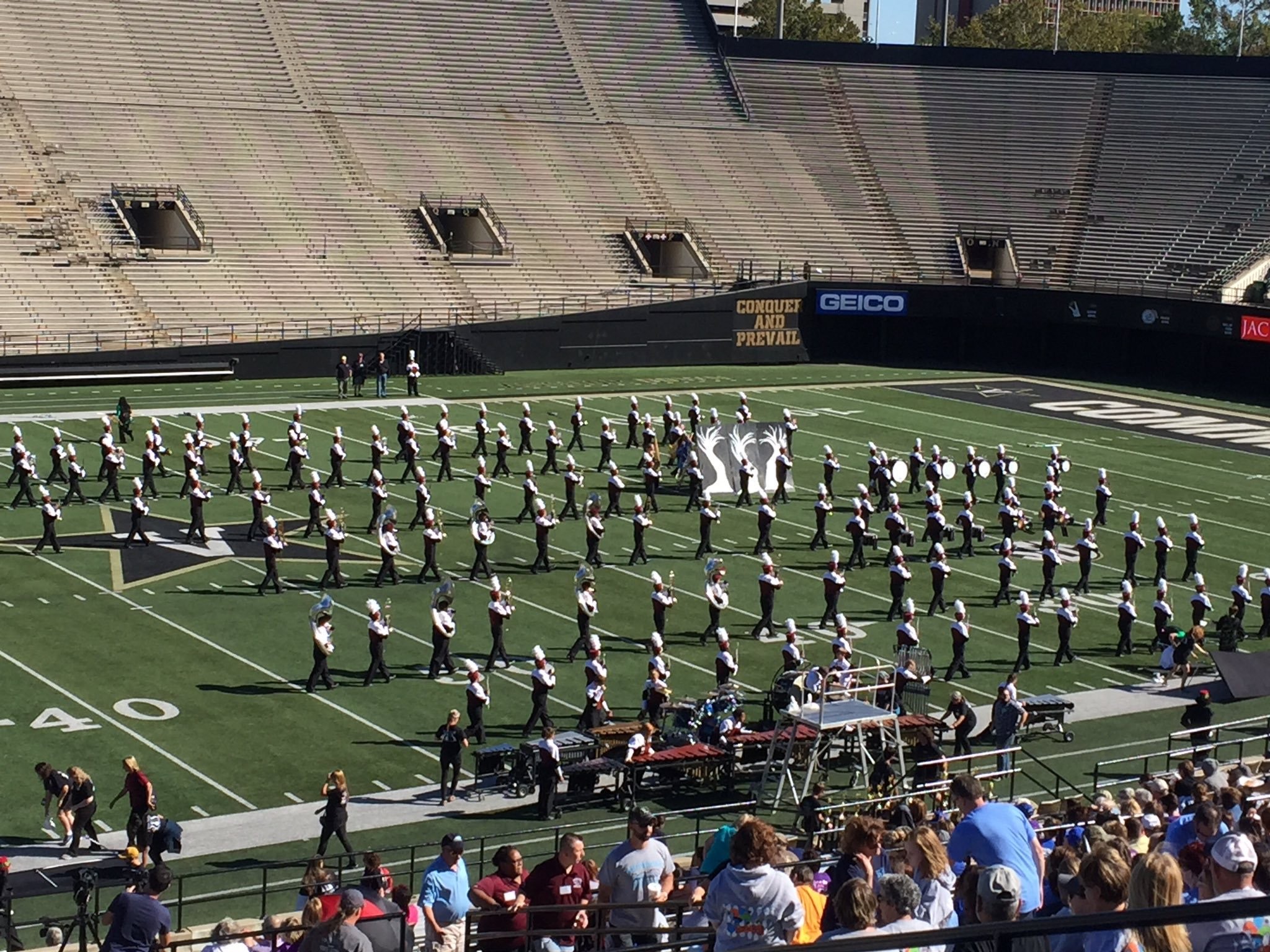 Over the course of 70 years many things about the band have changed, but one thing has remained the same. The Collierville High School Marching Band still carries the same PRIDE today as it did all those years ago.