Christmas in Collierville Home Tours
It's that time of year again! 
The Christmas in Collierville Home Tour is set for Saturday, December 14th from 10am-4pm. Hosted by the Collierville Contemporary Club, four Collierville homes will be showcased during the event. These homes, specifically chosen by the Contemporary Club, are filled with family heirlooms, vintage, hand-made, and au courant decor. 
Tickets for the Christmas in Collierville Home Tour are $20 in advance, and $25 on the day of the event. Tickets can be acquired from club members and around the Collierville Town Square from Bazaar, Square Beans, The Bible Museum on the Square, The Silver Caboose, Highlander, Patricia's and The Brooks Collection. The Christmas in Collierville Home Tour is not recommended for children under the age of 12. 
On the day of the tour, the Club will also host a Gift Gazebo at Morton Museum. The gazebo will offer a variety of holiday decorations, as well as unique gift items. There will also be food items available for purchase, such as jams, jellies, cookies and candy.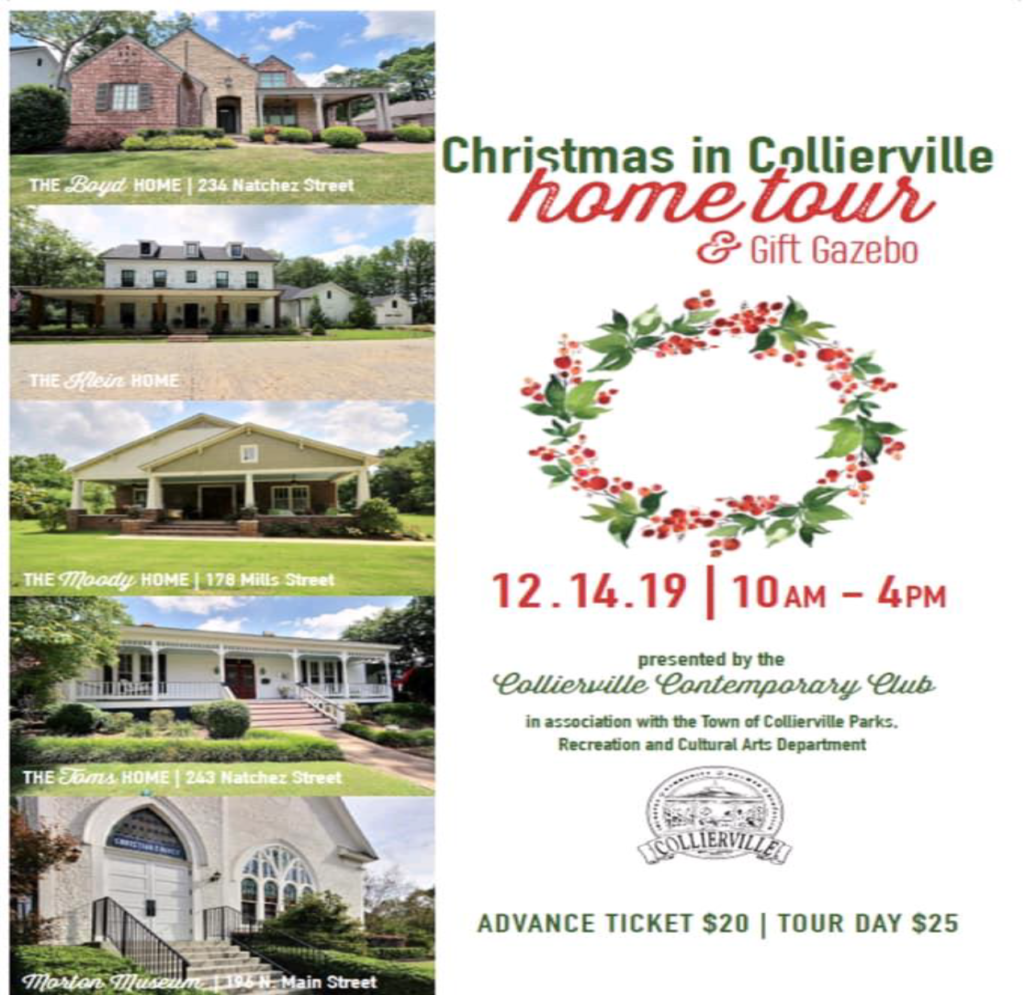 On December 14th, there will be a free shuttle to the homes from Tom Brooks Park, just off the Collierville Town Square on Walnut Street. Parking will be available at both Tom Brooks Park and the Collierville Schools Administration Center. 
Proceeds from the Christmas in Collierville Home Tour and the Gift Gazebo benefit 13 local Collierville-based non-profit organizations. The home tour is the club's main fundraiser for the year, and in past years, has generally exceeded $15,000-$17,000 in donations. 
The Collierville Contemporary Club, founded in 1936, is a women's community service organization dedicated to the support of charitable and civic causes in Collierville. To learn more about the Collierville Contemporary Club and the Christmas in Collierville Home Tour, you can visit their Facebook page here!