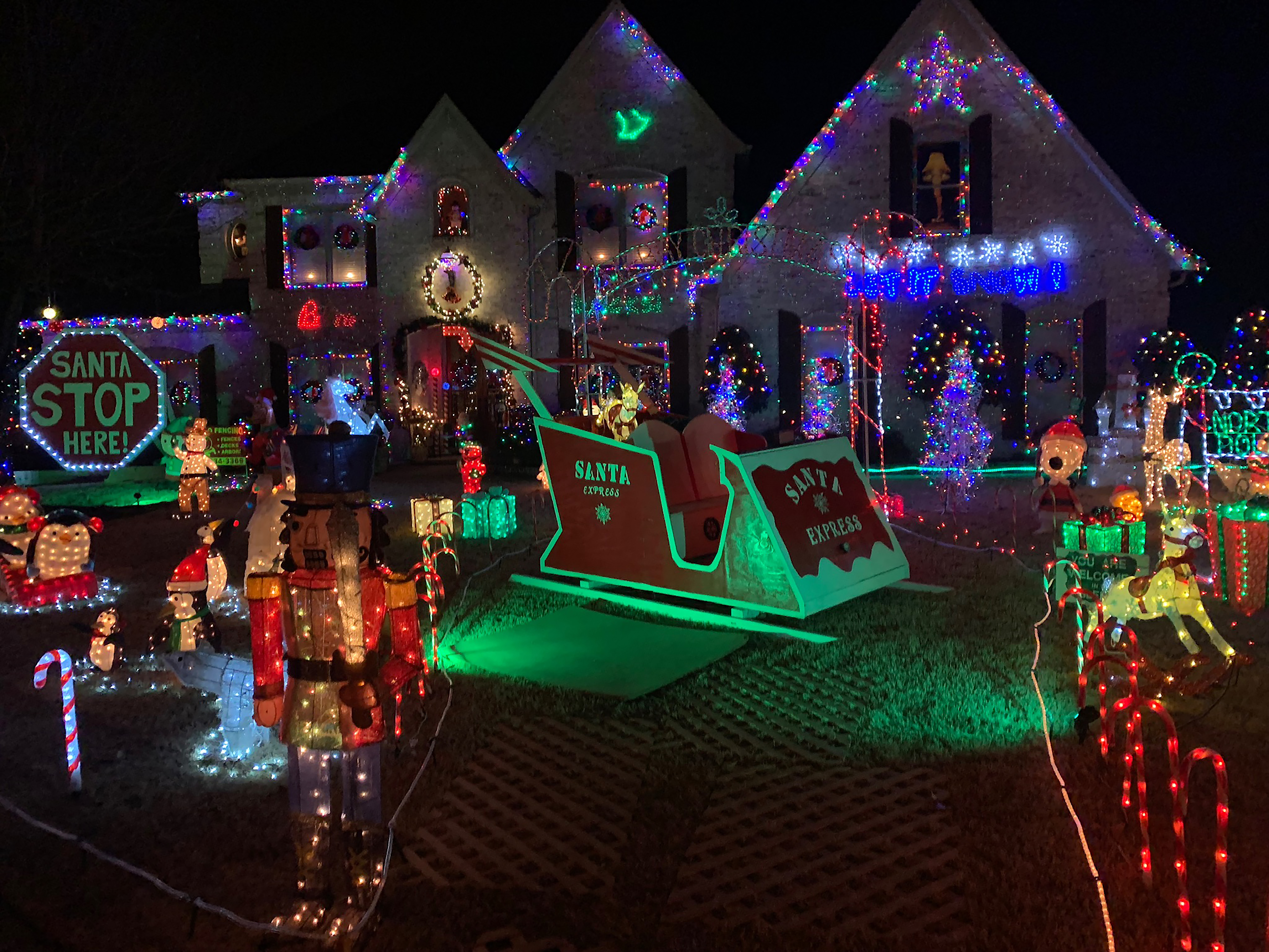 Christmas Cove
Driving around in the family car through neighborhoods of brightly lit Christmas lights might as well have been a holiday tradition in our family. My younger sister and I would have our faces smashed against the chilled glass trying to take in the scenery. "Look at THAT house!" she would scream, "No look at THIS house!" I would yell back. My Mom would turn up the Christmas music on the radio while Dad drove a little slower than normal. We were making memories driving through those subdivisions, whether we knew that at the time or not.
Fast forward from the simple holiday lights of yesterday that have now transformed into yard displays that are OFF THE CHARTS! One particular cove in Collierville, known to many as the 'Holiday Cove,' has become a drive-by staple. While all the homes in the cul-de-sac get into the festive spirit, two particular homes go all out to make sure Santa doesn't fly by on Christmas Eve! John Thompson and David Brown put their decoration talents to the test every year in a friendly competition to see who can really 'DECK THE HALLS'. 
"I think it's great that others refer to our street as the 'Holiday Cove'."  – David Brown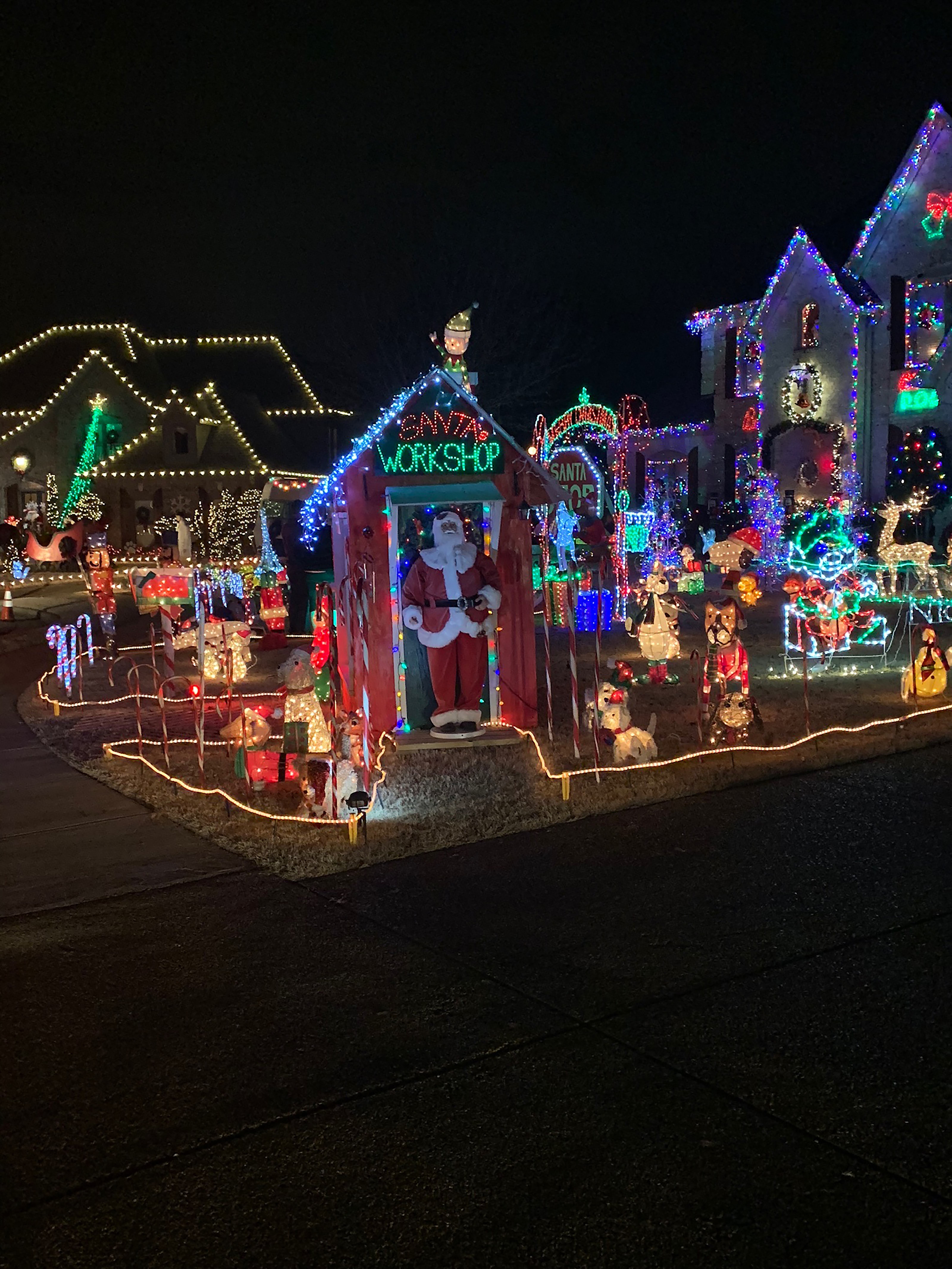 Thompson gets excited every year to get his hands dirty in the creative process before decorating the front yard. "We (John & David) talk about what we are going to do, but we don't necessarily work on it together," says Thompson. "We both buy things, but in the scheme of it all, he buys more and I build more." In Thompson's yard you can find everything from inflatables, to a countdown to Christmas sign! The wooden, handmade Christmas cabin is one for the books, giving drivers a real look inside Santa's workshop!
Collierville's best kept secret didn't stay a secret for long! Every year, the yard displays have gotten bigger and brighter. Thompson has been decorating his yard on a large scale since 2005, and Brown joined in on the fun in 2007. "I don't think we had large traffic in the cove until about three years ago," says Thompson. "Since then it has been wild, so wild that we block off the cove from cars, so that the kids have the whole cove and street to run in." 
Brown begins preparing for his light display well before Thanksgiving! "We try and have it allup and on by Thanksgiving weekend," says Brown. "We typically start immediately after Halloween and finish the Friday or Saturday after Thanksgiving." Of all the fabulous decor, Cousin Eddie & his RV win favorite decoration in Brown's book, with the life size horse and sleigh coming in a close second! "I think it's great that others refer to our street as the 'Holiday Cove,'" says Brown. "The smiles on the faces of the kids that come by definitely make it worth it! If it can make the holiday season a little brighter for just a few, then mission accomplished!"
story | Anna Bell
photos |  David Brown & John Thompson