Giving Back To Collierville During the Holiday Season
The holiday season is officially upon us and a large part of this season is giving back to others! However, it can be overwhelming, on top of everything else required of us during the holidays, to find out exactly where to go, how to volunteer and what to donate. So to help you in your mission to give back, Tour Collierville has compiled a list of organizations you can volunteer with, or places seeking donations! 
Also make sure to check in with your local Collierville churches, as many offer volunteer and donation opportunities, such as sponsoring specific children or families during the holidays, volunteering at Memphis-area soup kitchens or making NICU donations. Make sure to check back often, as this list will be updated as more opportunities pop up throughout December! 
Volunteer 
The Collierville Animal Shelter 
A year-round volunteer opportunity, the Collierville Animal Shelter welcomes anyone over 16 years old to sign up for volunteer orientation and get started working with the many cats and dogs who temporarily call the shelter home! You can call 901-457-2670 to get started –– the shelter also accepts donations. 
Page Robbins Adult Day Center 
Page Robbins provides uplifting daytime care to adults with memory loss, while also educating their caregivers and the community. However, they need help with this mission! Volunteers of all ages are welcome and whatever time you can give is greatly appreciated. Volunteers can work directly with clients, help out with fundraising events or even assist with front desk reception. See how to get started volunteering here, or donate here!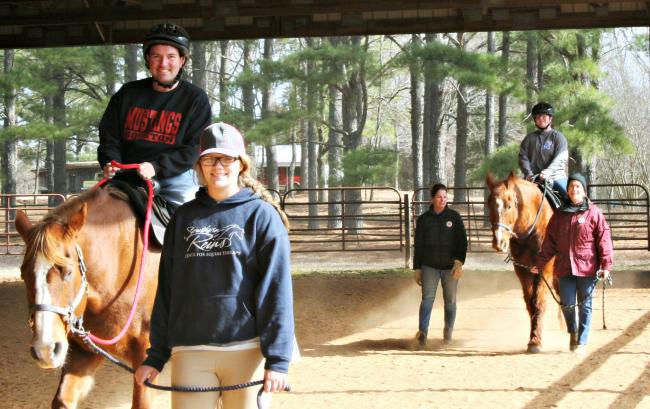 Southern Reins Center for Equine Therapy 
If you have previous experience with horses and are looking for a place to volunteer throughout the year, then Southern Reins Center for Equine Therapy would be a great fit for you! Southern Reins helps children and adults with a range of mental and physical disabilities achieve hope and happiness through the power of horses. Volunteer positions range from leading horses, assisting with barn chores or serving at special events –– a full list of opportunities and all the details can be found here! You can also donate to their "Galloping to Give" campaign during the holiday season by visiting their website here!  
Project Outreach 
Project Outreach is a non-denominational organization that has served the poor, sick, aged and marginalized members of Fayette County since 1998. Their Distribution Days require quite a bit of manpower, and Christmas is a huge holiday that brings in many donations that need to be sorted, bagged and distributed. You can volunteer to help on Distribution Days, or to work as office support! You may also donate foods with long shelf-lives to Germantown Presbyterian, Incarnation Catholic or OLPH Catholic Churches. Learn more about Project Outreach's volunteer opportunities here! 
They are also currently looking for more winter jacket donations, sizes Kids L through Adult L, which can be dropped off at Incarnation under the Angel Tree!
Donations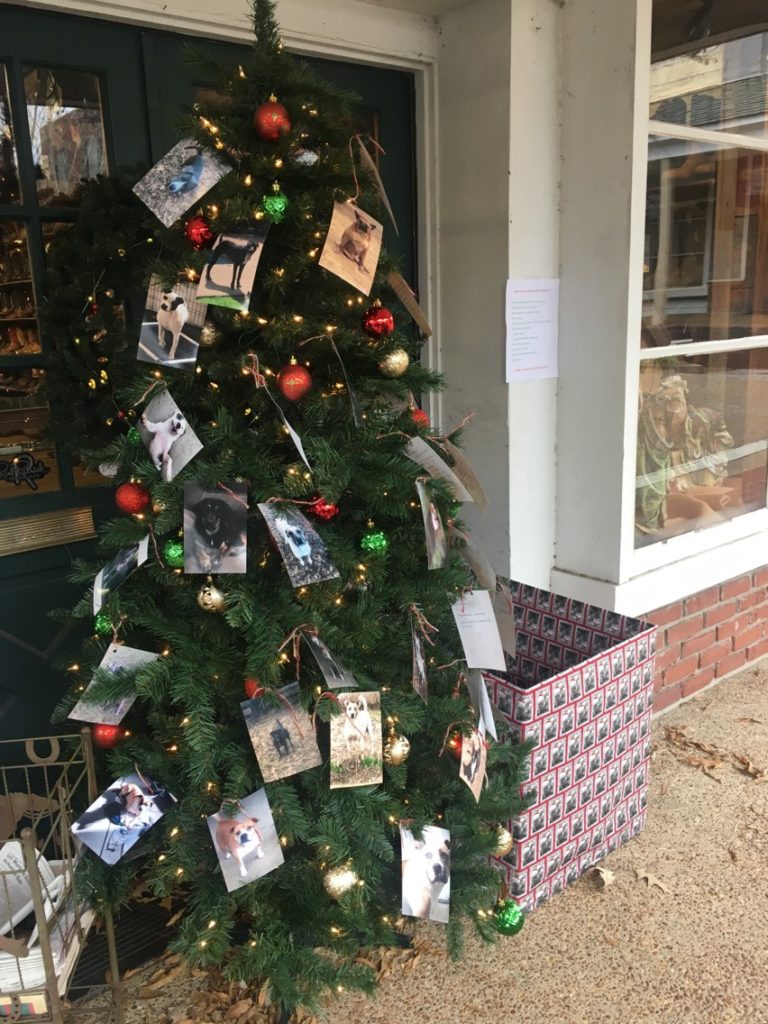 Living The Life Animal Rescue Angel Tree 
Hewlett & Dunn Boot and Jean Company 
November 28th –– December 23rd  
Help out a homeless dog this holiday season by donating everything from food to toys to cleaning supplies! Items can be dropped off by the Christmas tree outside Hewlett & Dunn's. The full wishlist is as follows: Retriever Brand Mini Chunks Dog Food, Purina Pro Plan Puppy Food, Milk-Bone Soft & Chewy Treats, Pill Pockets, Farmland Chicken Jerky Treats, Benebone Chew Bones, Jolly Balls, paper towels, laundry detergent & bleach, large crate beds, disinfectant cleaning spray and hand soap.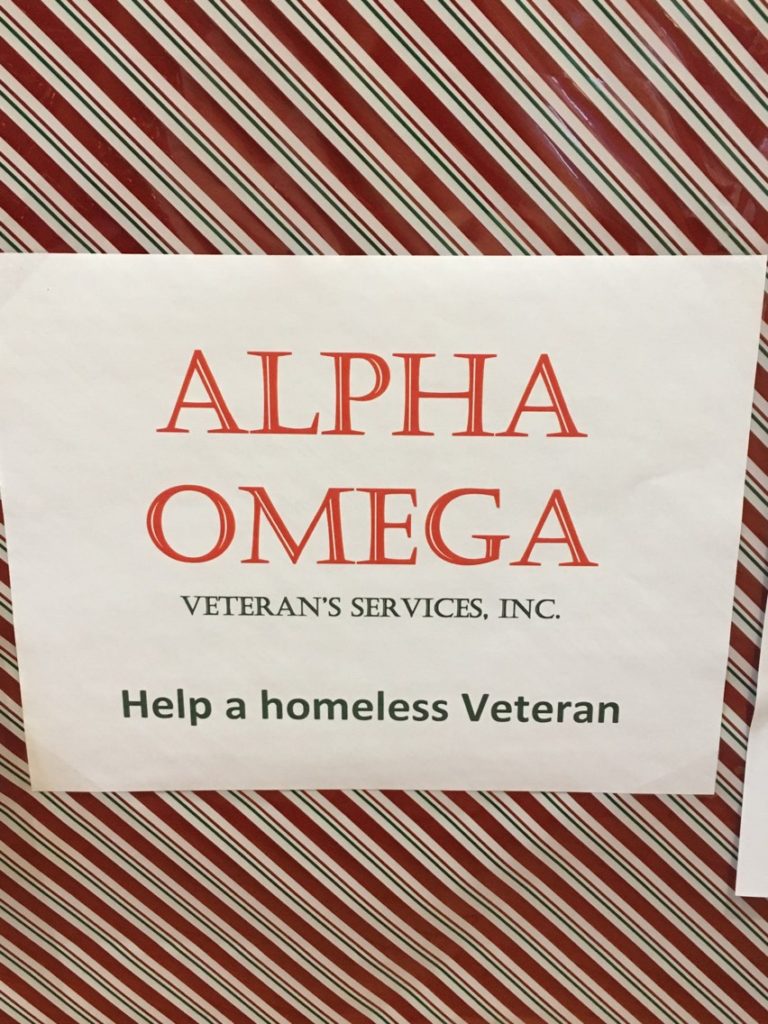 Alpha Omega Veteran Services Inc.
Landmark Community Bank
Now – December 17th
A Memphis nonprofit, Alpha Omega Veterans provides displaced and homeless veterans with the social services needed to reintegrate them back into society. Such services include but are not limited to: food, shelter, clothing, community service referrals, group counseling and job placement. This year, Alpha Omega Veterans have requested a few specific items: popcorn tins, toothpaste, hand/body lotion and activity books! Donations can be dropped off at Landmark between 8:30am-4pm, 5pm on Fridays.
The Cancer Card Xchange 
There's never a bad time to help out cancer patients and their families! This charity allows cancer patients to request gift cards during their treatment, to pay for everything from a manicure to groceries. You can make a donation here or mail gift cards to PO Box 1004, Collierville TN, 38027.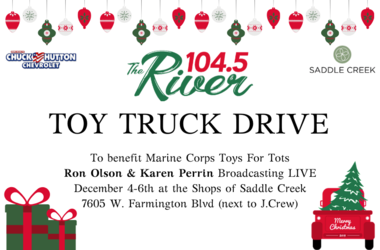 104.5 The River Toy Truck Drive 
Shops of Saddle Creek 
December 4th – 6th 
This will be 104.5's 18th annual toy truck drive, starting at 6am on Wednesday December 4th. They will be broadcasting live each day, from 6am-11am, at Saddle Creek as they wait for the toy truck to fill up! They are accepting new, unwrapped toys for children 14 years or younger, or you can make a monetary donation to "Toys For Tots Memphis." You can also make a direct donation to Toys for Tots online here! 
Collierville Marketplace Self Storage
If you're not able to make the cut-off for Toys for Tots donations at Saddle Creek, or you're looking for somewhere closer, Collierville Marketplace Self Storage is also a designed Toys for Tots donation location! They'll be accepting donations until December 20th!
Mid-South Food Bank 
The Mid-South Food Bank serves the wider Shelby County area, which means that any donations made are bound to work their way back to those in need in Collierville. You can make a general monetary donation to provide nutritious meals to those without, or pick a specific cause such as the "Hunger to Hope Campaign" or the "Diaper Bank" fund. There's also a 2019 Holiday Card option, where your donation will provide up to 20 holiday cards for you to send out this holiday season! You can find the Holiday Card campaign here, or just donate online by going here!  
Collierville Councils & Foundations 
Collierville Arts Council (CAC), Collierville Literacy Council (CLC) and the Collierville Education Foundation (CEF) are all part of what makes Collierville such a wonderful place to live and work, so it's only fitting that the community give back to them! You can make donations to all these incredible organizations and know that it will be invested right back into Collierville! To donate to the CAC, click here; to donate to the CLC, click here; and last but not least, to donate to the CEF, click here!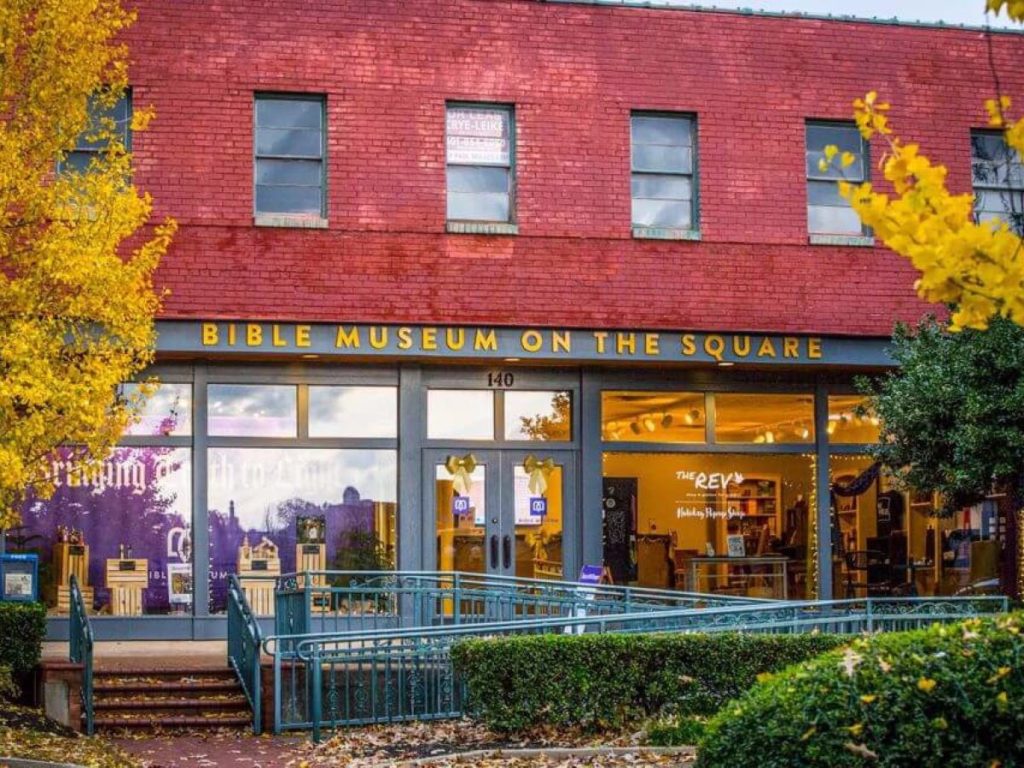 The Bible Museum on the Square
The Bible Museum on the Square works on programming that combines a love of archeology and history with a passion for the Bible. You can visit the Museum to explore several new exhibits, including their annual Away in 100 Managers exhibit that runs from now until January 18, 2020. You can donate to support the museum here!