Cheese Carnival
Collierville found no relief from the boll weevil epidemic that devastated cotton farming in our area during the late 1800s. Many of the cotton farmers turned to dairy farming for survival and from the 1920s to the 1940s, Collierville became a booming dairy town. Hundreds of family- owned dairy farms in our area supplied Memphis with its farm fresh milk and the growth of dairy farming led to the opening of the Swift and Company cheese manufacturing facility on Main Street in 1934. A Cheese Carnival was put on by the local Rotary Club, bringing livestock shows to the Collierville Square and promoting the thriving, new dairy industry in the 1930s. The Cheese Carnival had a queen and her court, live music, dances, parades, and a carnival-like atmosphere that lasted several days.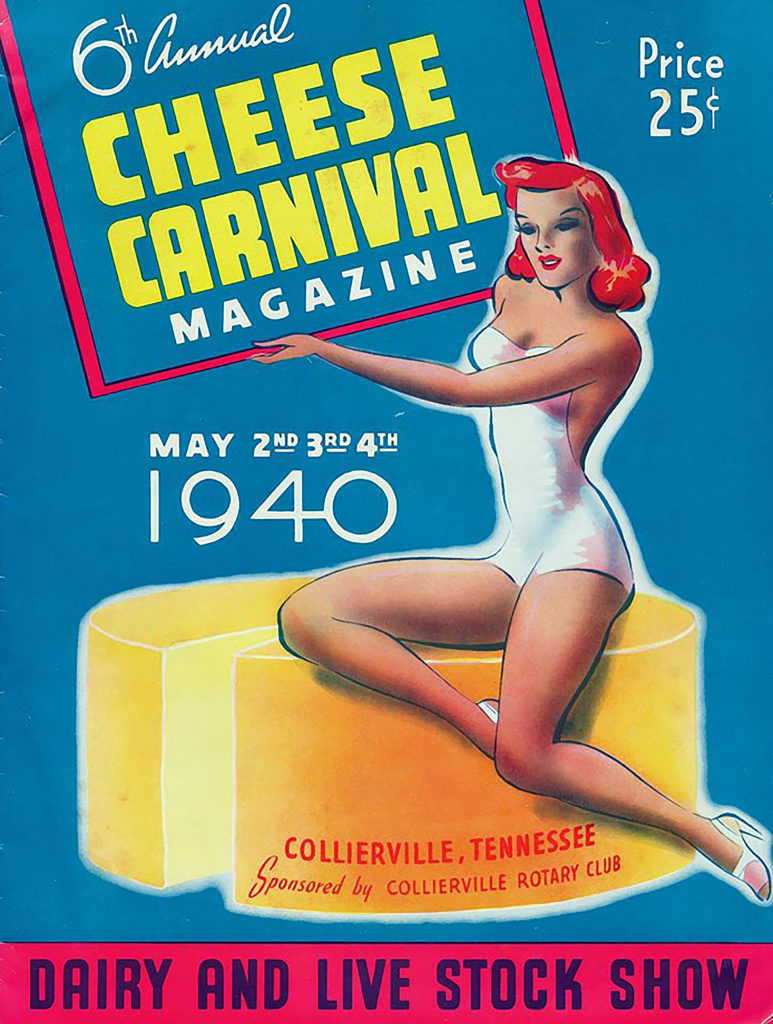 "It was fun watching everybody come to Town," recalls Collierville resident Lecile Harris.  "Everybody came in on their wagons and on their mules and they would tie them up when they got there. I remember they had poles stuck up around the concrete platform and they strung lights across like an outdoor stage. You could see wagons up on the platform for sale from farmers selling their equipment. Then they would move all that off the platform and I remember the cake walks real well! They would have a big circle with the spots marked off on one end, and on the other end there would be a band and a place where people could dance. I would have been about five years old. It was really something everybody enjoyed!"
The first Cheese Carnival in 1934 drew 12,000 to 18,000 people, "the largest number ever to visit Collierville in a single period" according to the Morton Museum of Collierville History. Collierville native Bill Kelsey's mother, Elizabeth Carrington (Kelsey), was the Cheese Carnival queen in 1939. "She  was so excited to be named queen," remembers Kelsey. "She was only, well in '39 she would have been 20 years old. There is a cute photo of her sitting on a float. There were two mice on the front of the float, and a big cheese round chair and of course her two princesses beside her. Once a queen always a queen, that's what they say! But she was very proud to be named Cheese Carnival queen."
"Once a queen always a queen, that's what they say! But she Elizabeth Carrington (Kelsey) was very proud to be named Cheese Carnival queen."  – Bill Kelsey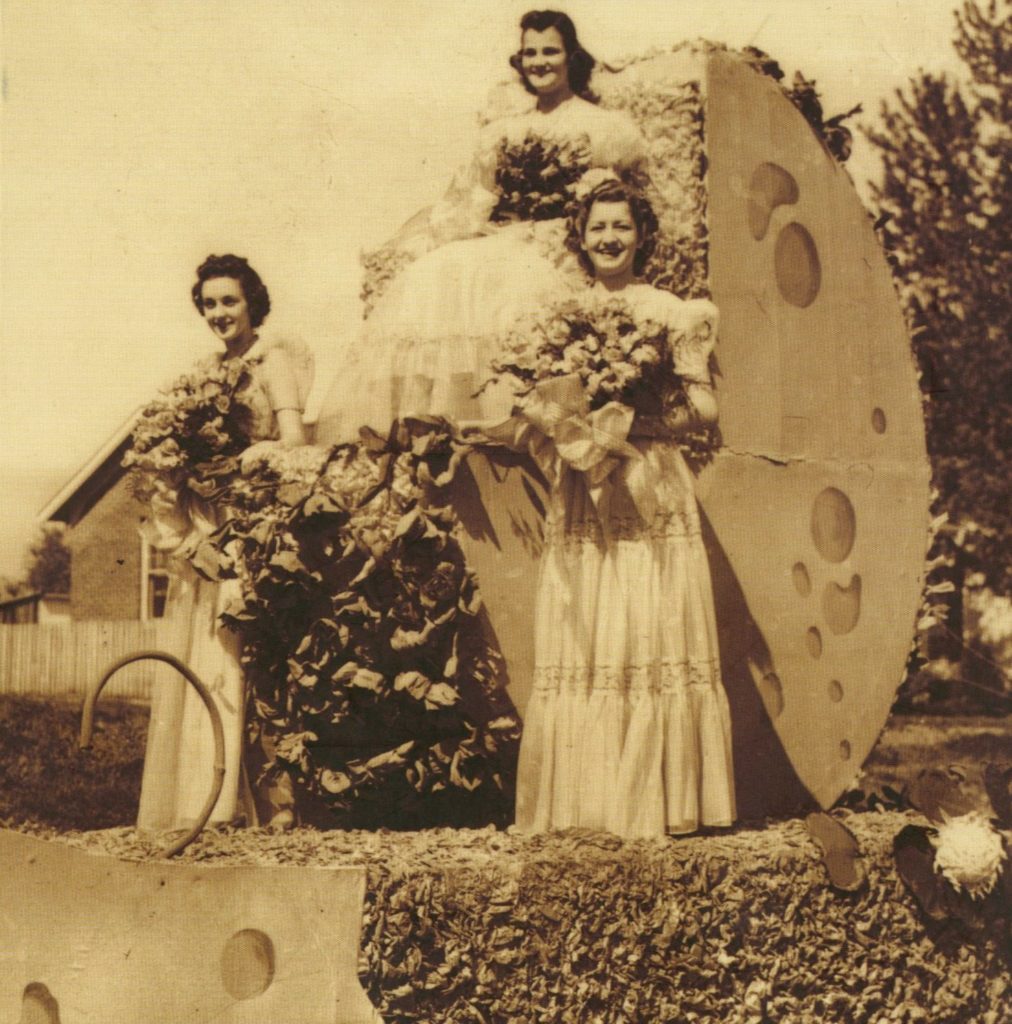 In addition to the royal court, the multi-day event boasted several forms of entertainment for the Collierville community. "Parades, fireworks, and band concerts were all something the people looked forward to," says Kelsey. "The band would march in the parade starting from the high school. They came down Poplar, turned right on Main Street and then went around the Square. The mid-way was set up on the north side of the Square, where they had carnival type things set up. It was supposed to show the diversity of the Collierville community between the farming, the dairy industry and the beef cattle. It was a big event for Collierville." 
Due to World War II and other issues, the Cheese Carnival was discontinued in 1940 and Swift and Company closed in 1943, but was later reopened by local businessmen in 1944. The plant eventually moved to Olive Branch, MS and officially closed its doors in 1952. Dairy farming provided economic stability for Collierville during an otherwise unsettling time in the Mid-South. 
story | Anna Bell
photos | Images of America, Collierville Book