Buff City Soap Comes to Collierville
Buff City Soap will open their new store in Collierville on November 9th. There will be a week of Grand Opening events, celebrating each day with a different sale or giveaway! You can find more information about those events here!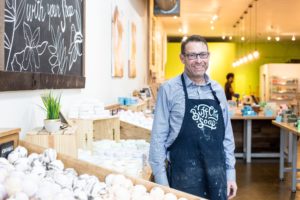 Brad Kellum, the man behind Buff City Soap, started out by mixing different ingredients in his Bartlett garage. Earlier this year, the company brought in approximately $20 million worth of revenue and has opened 26 locations, many of which are located in the Memphis area. The new Collierville location on Houston Levee is one of four stores being opened in a new wave of expansion. 
Kellum's goal with Buff City Soap was to create a soap that could clean well but with plant-based ingredients that were gentle on skin, versus soaps with animal fats. In 2013, he started by selling his soap at farmer's markets, but quickly moved on to a small storefront in Barlett. Soon, the business took off, overwhelming his store and necessitating not only multiple storefronts, but also a Barlett-based factory for soap production. 
Buff City Soap is now franchise ready, with the first franchise location opened by one of Kellum's friends in Colorado. In March of this year, Buff City had over 500 franchise applications from those wanting to open their own locations.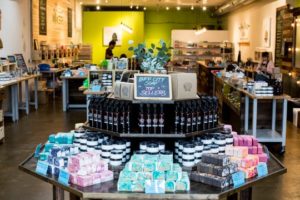 Kellum's aim has also been to keep the soap affordable, mentioning to the Commercial Appeal that he wants Buff City Soap to be "accessible to any member of the American family." Many Buff City Soap products are priced from $7-10, with some higher-end items priced around $20. They even have options for pets, laundry and facial care. You can also sign up for a monthly subscription box, or order custom soaps and bath bombs, just in time for the holiday season!