Acknowledging Business Excellence
The Town of Collierville is honored to celebrate two winners of the 2021 Excellence in Business Awards presented by the Collierville Chamber of Commerce. Town Administrator, James Lewellen, was named "Person of the Year" and the Collierville Police Department received the inaugural "Bridging the Gap" award.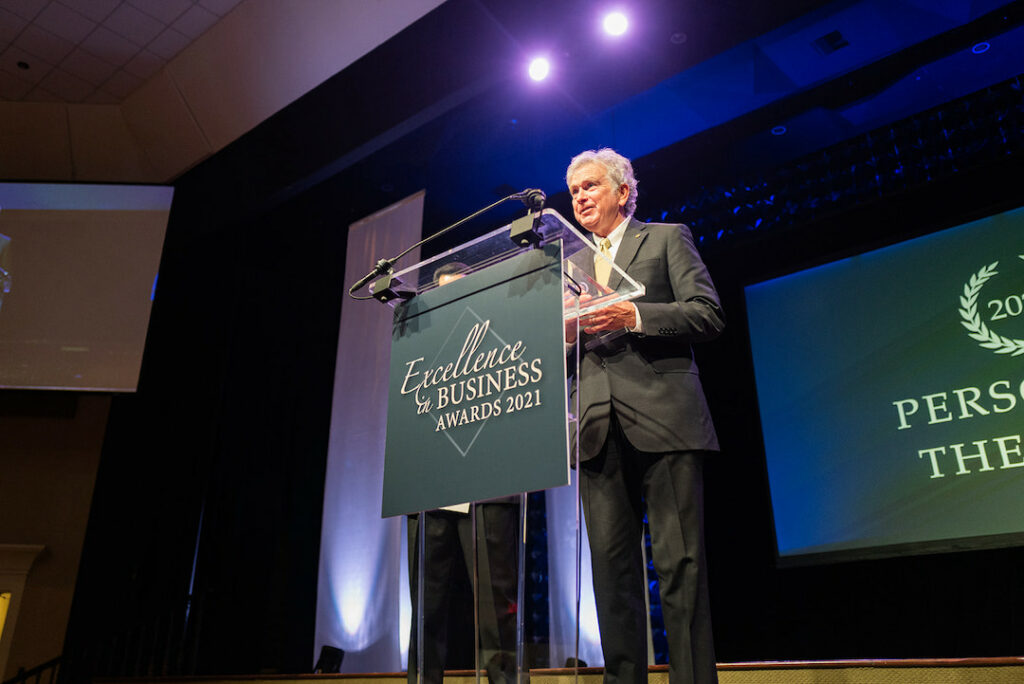 James Lewellen has served as Town Administrator for 26 years, building a long list of accomplishments under his leadership. From developing the Town's first Comprehensive Land Use Plan to overseeing historic preservation projects, growing park amenities, and more, James has touched almost every part of Collierville as seen today. The Person of the Year award came just in time, as James plans to retire in summer 2022.
The Collierville Police Department was awarded the "Bridging the Gap" recognition, an exclusive achievement designed to honor an admirable organization that went above and beyond to serve its community. Police Chief, Dale Lane, accepted the award on behalf of everyone who responded to the September 23rd tragedy including the Town's Fire Department, Administration, and the community members who rallied together to create #ColliervilleStrong.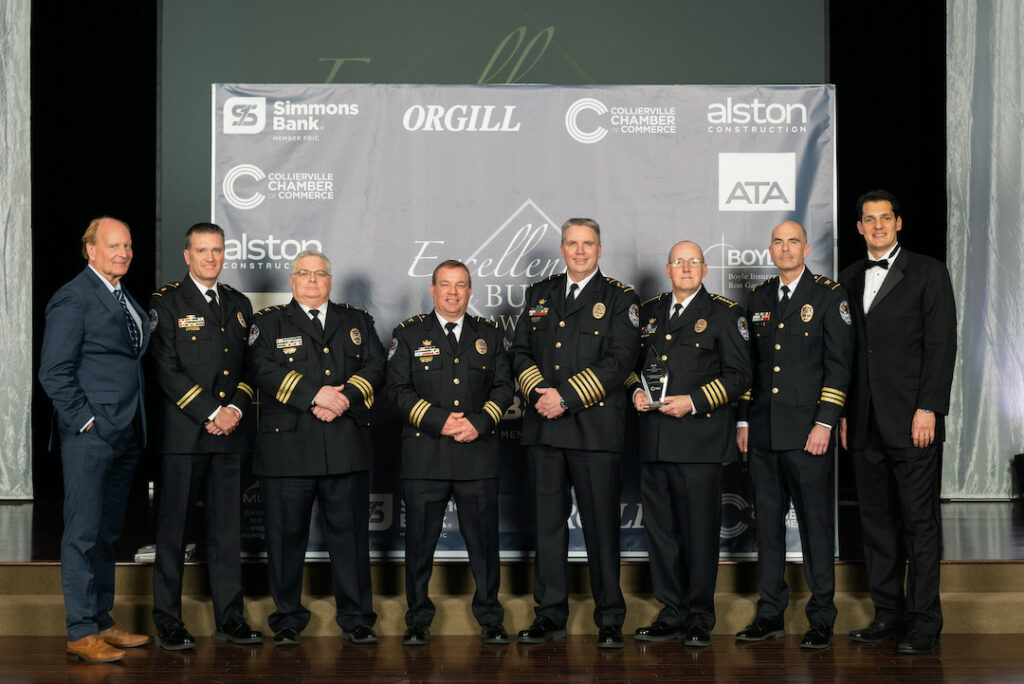 After a challenging year, the Town was humbled to receive the special recognition from the Collierville Chamber of Commerce and thankful for an evening to celebrate with the community's business leaders.
Jennifer Casey
Public Information Officer
Town of Collierville
photos | NLA Projects