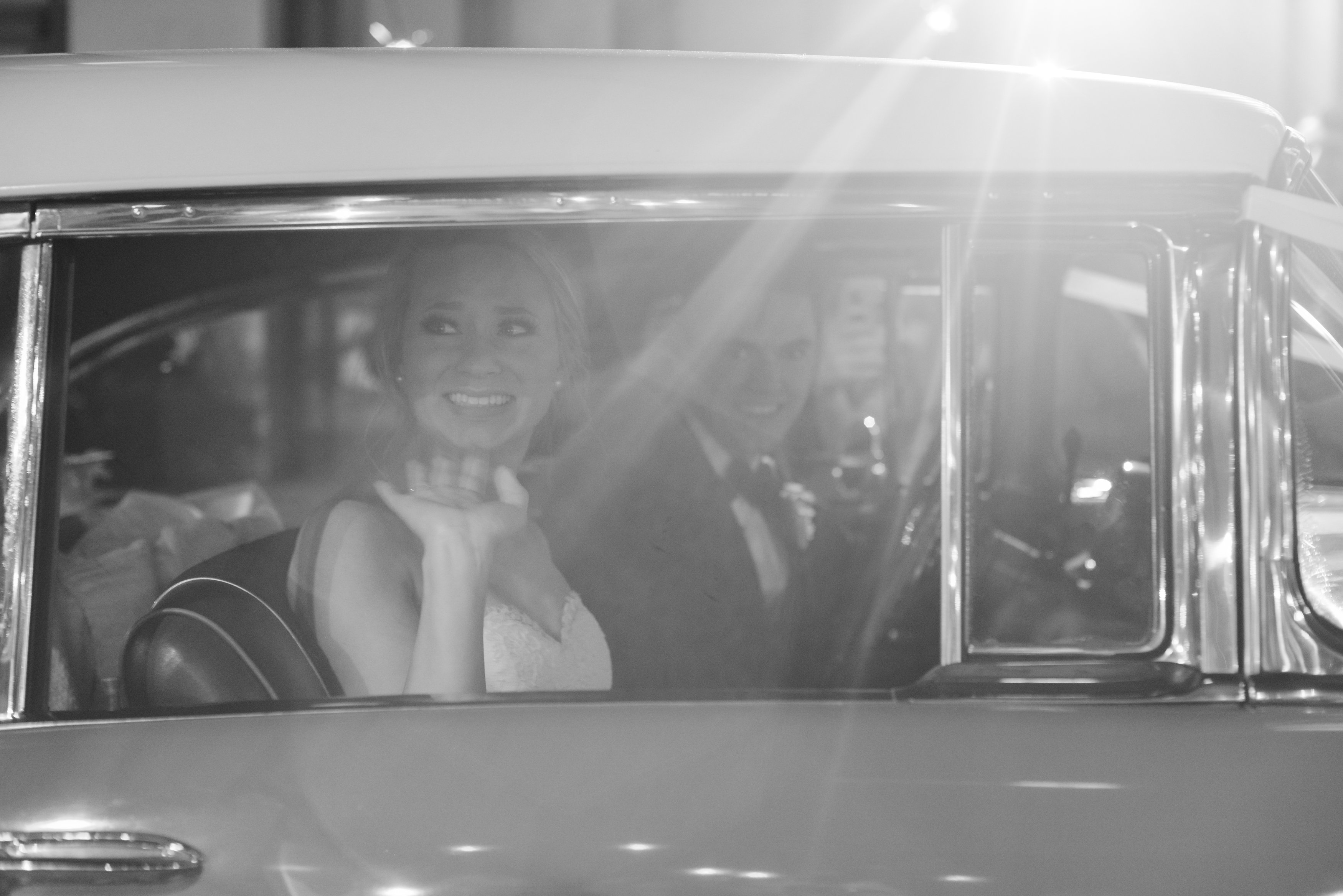 Will & Shelby Tucker – A Southern Wedding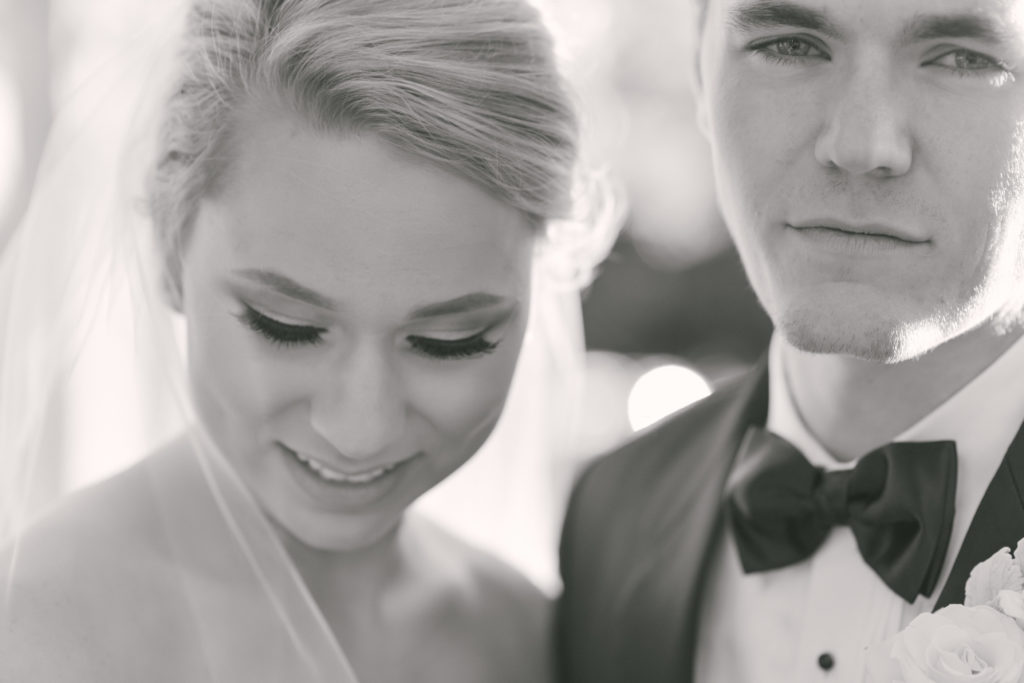 "Wow, you're amazing."
The two freshman had yet to meet. She slipped into the audience without telling him—seeing the electric guitarist with his slicked-back hair, denim jeans, and chin leaning into his Fender Strat, soulfully singing B.B. King's How Blue Can You Get over improvised riffs. His shoulders arch back towards the drummer, smiling before stepping back up to the mic for the next verse. She's transfixed. He has no idea she's there until he sees the text on his next break: "Wow, you're amazing."
He'd vowed to keep his life simple and stay unattached. A music gig at B.B. King's and a budding music career kept the 17-year-old busy. She'd resolved to accept it until the sound guy finally talked sense into the reserved young man—a beautiful blonde girl sitting quietly at a table, alone. Before that night, Will (from the edge of Collierville) and Shelby (from Bartlett), only spoke on the phone. They would while away the hours talking about life and hobbies.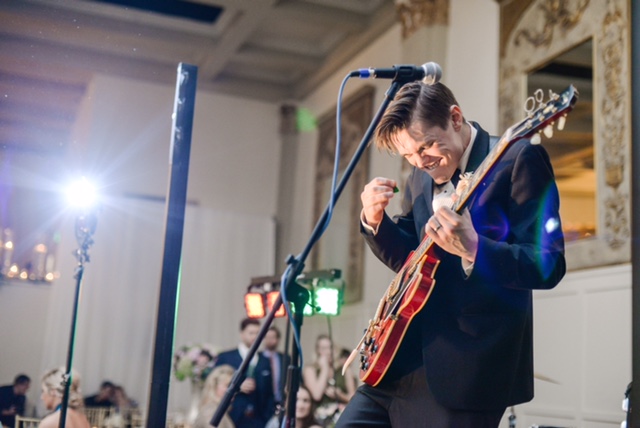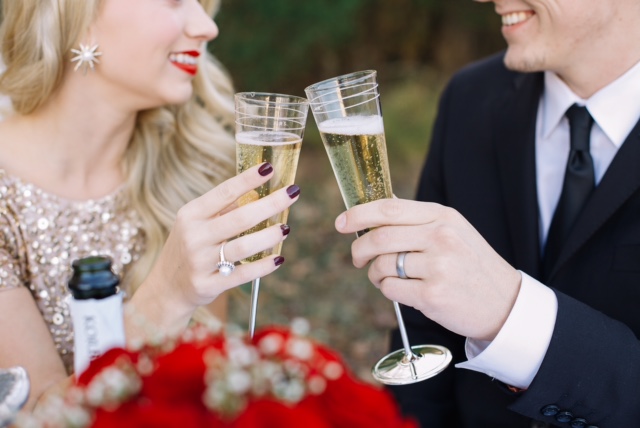 Prom was their first real date. Their first real kiss. His family was stunned when he brought her home. He'd restored a 1960's flight simulator himself and figured she'd think it was geeky. Little did he know, she had been around planes her whole life since her dad was an air traffic controller. As the two soared (virtually) over St. Martin, Will fell in love.
The two remained together throughout high school and into college. His family and friends began to gently nudge. "This is such a big decision. I really wanted to think about it, pray about it," he said. A moment of clarity finally came. He headed home to start planning.
Shelby had a lifelong dream to see New York at Christmas. The trip was her birthday present in October 2014. Once there, the two were ice-skating in Rockefeller Center when attendants cleared the ice. Will declared that they were going to stay, claiming that he reserved the rink for them to skate alone. Angel Eyes by Jeff Healey began to play, the first song he sang to her, when he dropped to his knee.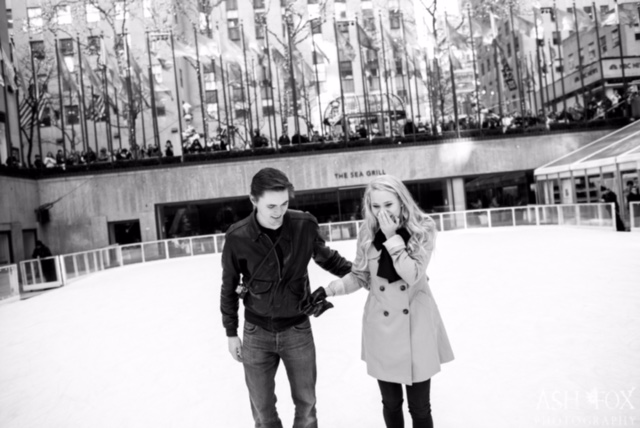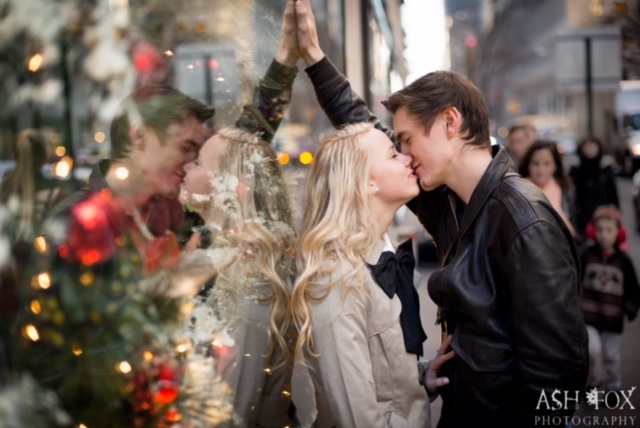 "There aren't really any words to describe how I felt. It was a dream, a blur. All I could do was put my hand to my mouth and gasp." The two skated a bit longer, holding hands and occasionally laughing before slipping to the theatre for Phantom of the Opera. He'd planned everything for his love.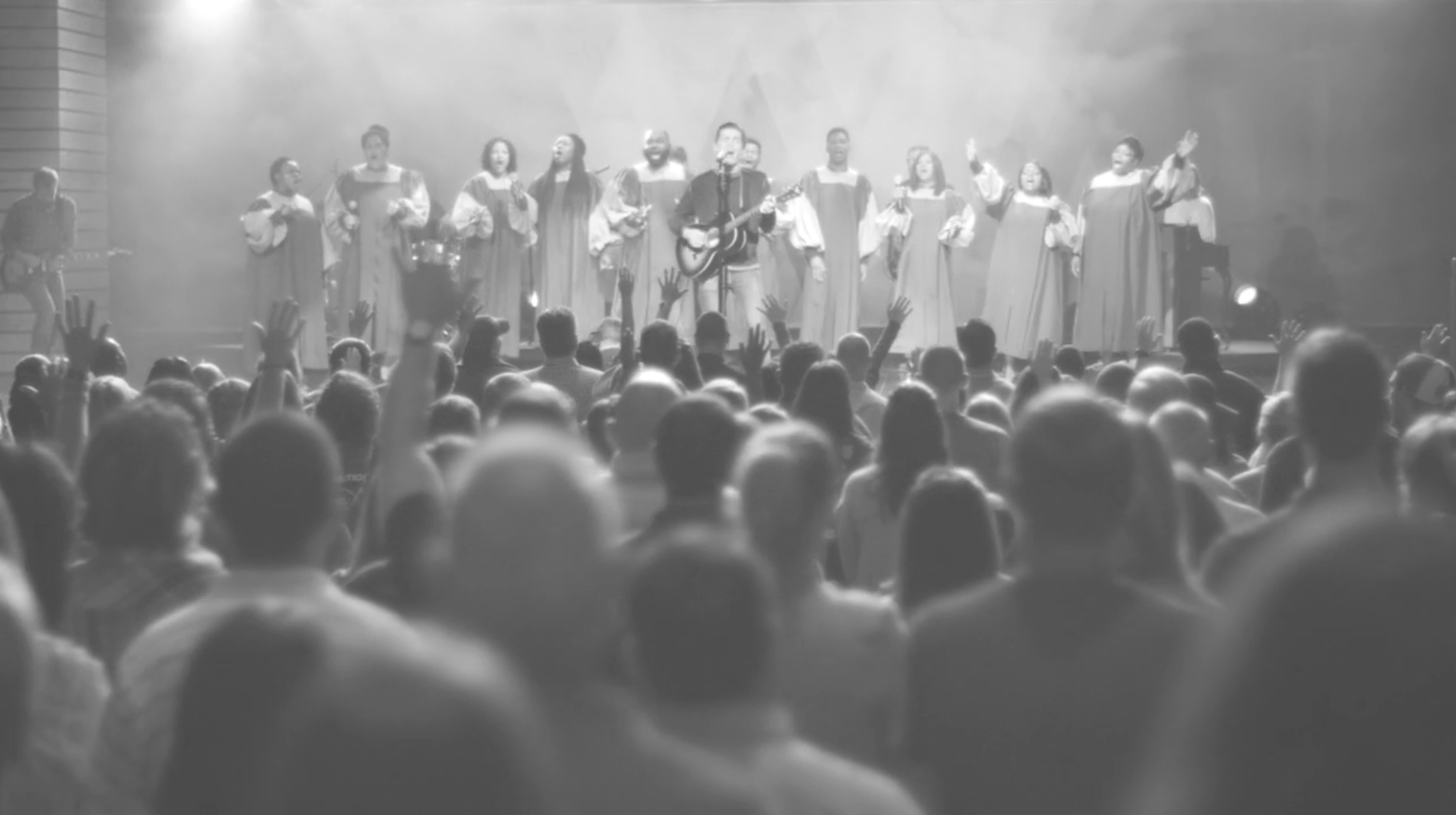 The two attend Highpoint Church where Will often plays guitar during the service. His trademark sound and stage presence lend themselves powerfully to a worship environment. At Highpoint's 13th Anniversary, the Brown Missionary Baptist Church choir joined Will on stage. As he belted into the microphone, one could feel his prodding by a far higher power: "I'm no longer a slave to fear. I am a child of God." She watched from the crowd, this time surrounded by thousands, many with their hands held high in praise. "Wow, you're amazing," she thought. The two "involve God in everything", she says. He nods and agrees, "It's the most important part."
Will and Shelby were married in the Wilson Chapel at Christ United Methodist Church surrounded by over 350 friends. "It's the room where we've held family memorials. It's very special to me," he said. "And it has a pipe organ. That was a requirement." Her bouquet contained one of Will's blue guitar picks that she'd worn as a necklace for years.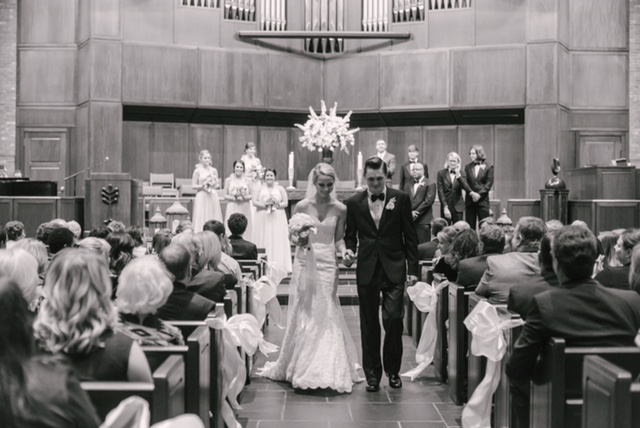 During their reception at the historic Cadre Building, he took the mic and sang Zac Brown's "Whatever It Is" as she stood in his gaze. He and the band were having such a great time; they played on for another hour.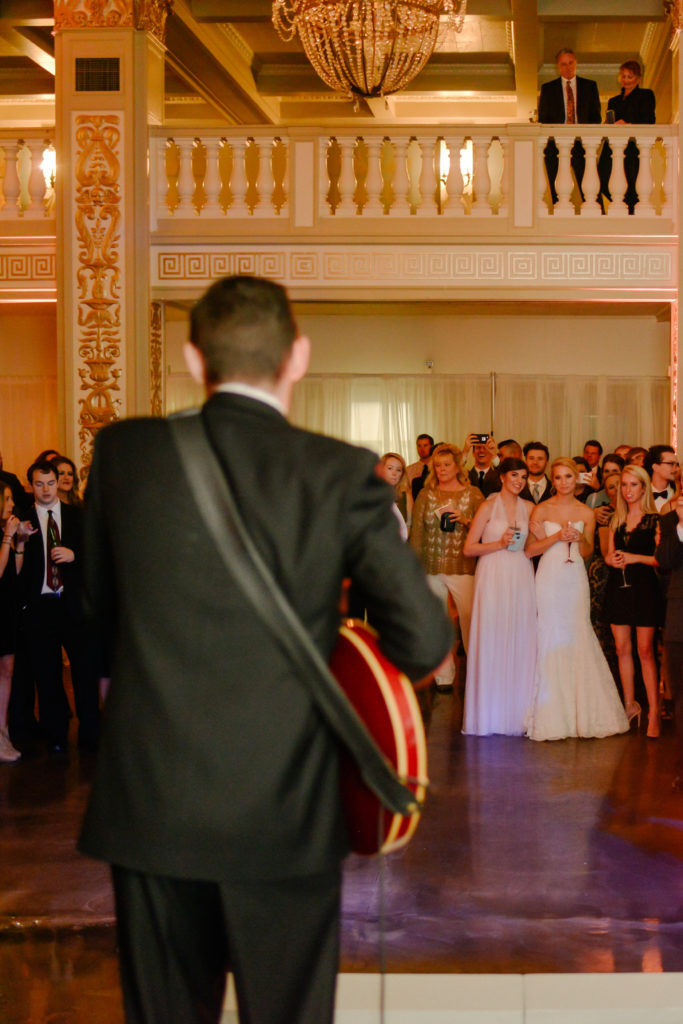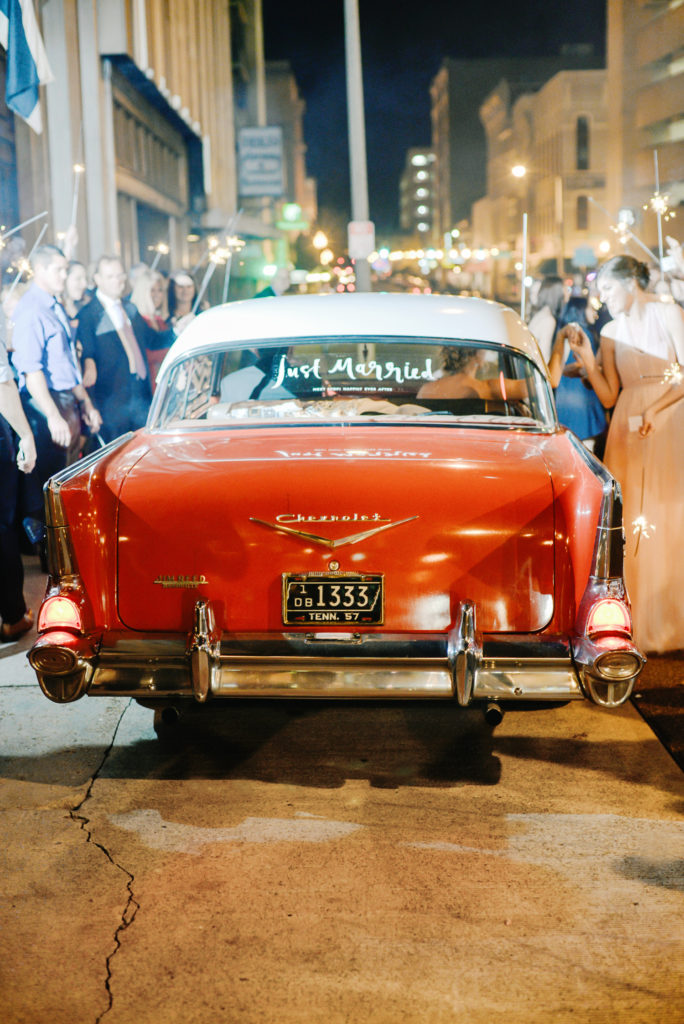 As the night closed, the couple made their way through friends waving sparklers to his red '57 Chevy Bel Air. He felt a whole new kind of love this time as they flew into St.Martin for their Anguilla honeymoon, beginning their next great adventure together.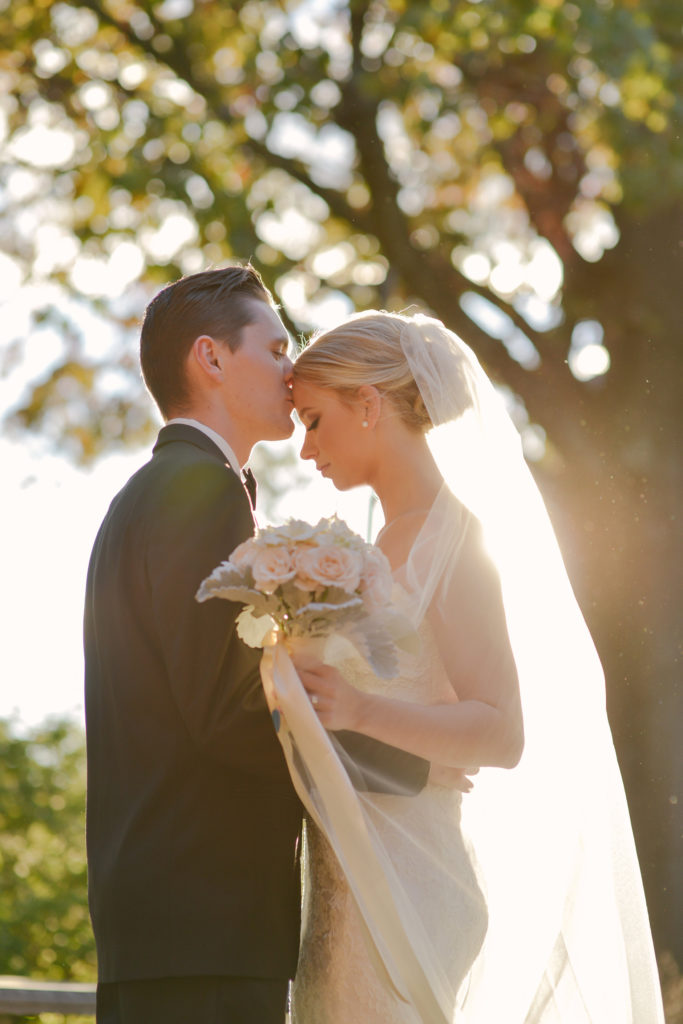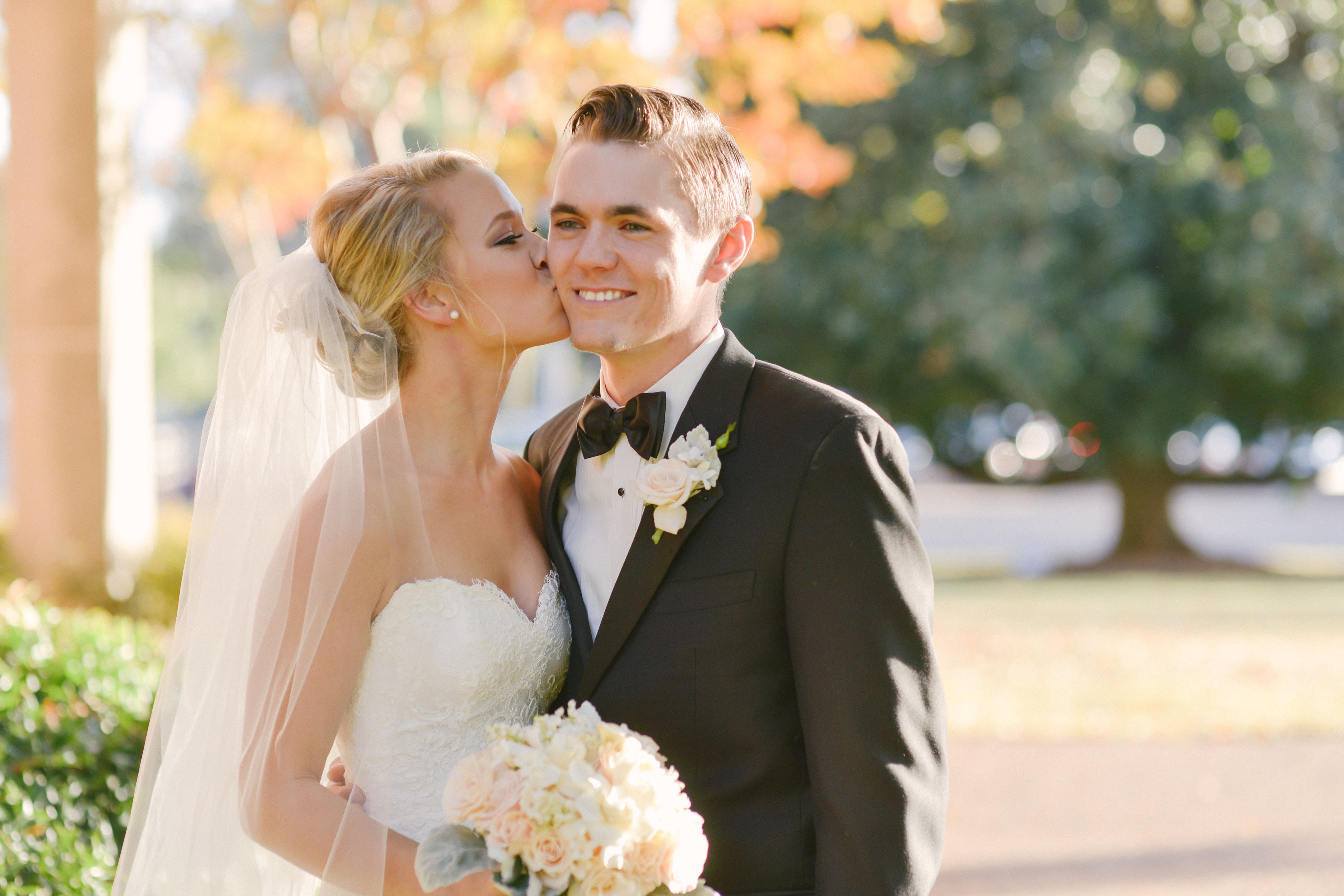 ---
ceremony     CHRIST UNITED METHODIST CHURCH
reception      THE CADRE
bridal wear   MAGGIE LOUISE
menswear    AMERICAN TUXEDO
planner         MONA DUNLAP
cake               CAKES BY MOM AND ME
florist             PAULA DECLERK
hair                MEGAN COLLINS, GOULD'S GERMANTOWN
makeup        KATY TUCKER
photo/video LINDSEY LISSAU PHOTOGRAPHY, ASH FOX PHOTOGRAPHY and L. FLOWERS PHOTOGRAPHY
music            DEEP BLU ENTERTAINMENT AND WILL TUCKER