Hitting High Notes
"OneVoice belongs in the pantheon of greatest high school a cappella groups of all time." -Deke Sharon, Music Producer of The Sing-Off, PitchPerfect; Godfather of Contemporary A Cappella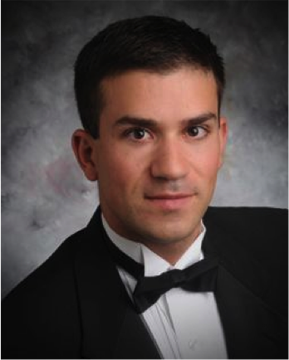 In January, OneVoice, the award-winning a cappella group from Briarcrest Christian High School, will perform at the London A Cappella Festival, the first high school group in the world to be invited. J.D. Frizzell (pictured at left), the group's director, works hard to contain his enthusiasm.
"We were approached by the Swingles this past summer after they heard us at the National A Capella Convention. We are thrilled but it's not a lot of time to plan a trip to Europe," he said. "Fundraising alone is a challenge."
In December the group appeared in the "O Come, All Ye Faithful" video from Pentatonix, filmed after their November concert in Memphis. "THIS IS NOT A JOKE," read the Facebook post as their social media stardom rose. The group currently has over 13,000 followers.
Under the direction of Frizzell, OneVoice has quickly become a leader in the contemporary a cappella movement. Performing popular music of many styles, OneVoice has collaborated with multiple GRAMMY winners, including The Swingles, New York Voices and Ben Bram. They have performed on The Sing-Off Live! Tour and hosted the National A Cappella Convention. In 2014, OneVoice became SONY Recording Artists with "Elvis A Cappella". They've been seen by over 20 million people on the hit NBC show "America's Got Talent". 

Their albums, produced by Dave Sperandio of diovoce studios and Robert Dietz of Human-Feedback, have won accolades and entertained fans worldwide. They can be found on iTunes, Loudr, Spotify, and Pandora. OneVoice's recordings have been selected for SING 11: One Louder, SING 12:This Big, SING 13: Superstition, Voices Only, Come Together, and Best of High School A Cappella compilations. Additionally, their album "Drive All Night" was chosen as a Recorded A Cappella Review Board "Pick of the Year". "Drive All Night" and "Starry Eyed" won back-to-back Contemporary A Cappella Recording Awards for Best High School Solo and Best High School Album.
Numerous students have been offered exceptional opportunities as a result of their experience in OneVoice. Taylor Daniel is on American Supergroup, Anna Melvin and Cyrena Wages sing professionally in Nashville, Paul Powers sings opera at Northwestern University, Michael Joiner is a professional actor and director in Chicago, and Bailey Hyneman is acting and singing professionally in Nashville. "There are too many to list but we have several in the television industry, some professional opera singers, many actors, and Nashville is a popular destination," said Frizzell.
In addition to being the OneVoice director, J.D. Frizzell, is also a composer and conductor. He earned the double Master's in Music Theory/Composition and Conducting from the University of Southern Mississippi, where he also earned the bachelor's degree in Music History and Literature. Frizzell will graduate this spring with his Doctor of Musical Arts in Choral Conducting at the University of Kentucky.
The 2016-17 chorus consists of Dayton Leach, Hayden Gray, Jeremy Beloate, Wesley Abington, Palmer Whittington, Katherine Ann Mohler, Sophie Bassett, Ariana Wright, Lily Williamson, Megan Cheng, Elena Gentleman, and Sydney Sparks. The group welcomes performance opportunities. Visit briarcrestonevoice.com for more information