Where to Buy Vinyl
Since the advent of cassette tapes, CDs, and finally the Internet's ability to stream music wherever and whenever, naysayers have predicted that the end of records was nigh. However, the popularity of vinyl records only experienced a brief hiatus. Since 2007, vinyl records have been steadily growing in popularity again, forcing some contemporary Top 40 artists to release their own albums as special edition vinyl.  
In some areas, it's predicted that vinyl records are more popular now than they were in the late 1980s, even though vinyl records still only make up about 6% of total music sales. This growing increase in popularity also inspired Record Store Day, inaugurated in 2008, which celebrates the culture of the independent record store as well as their owners and patrons. 
So here's how you can get on trend and back into vinyl records right here in the 901: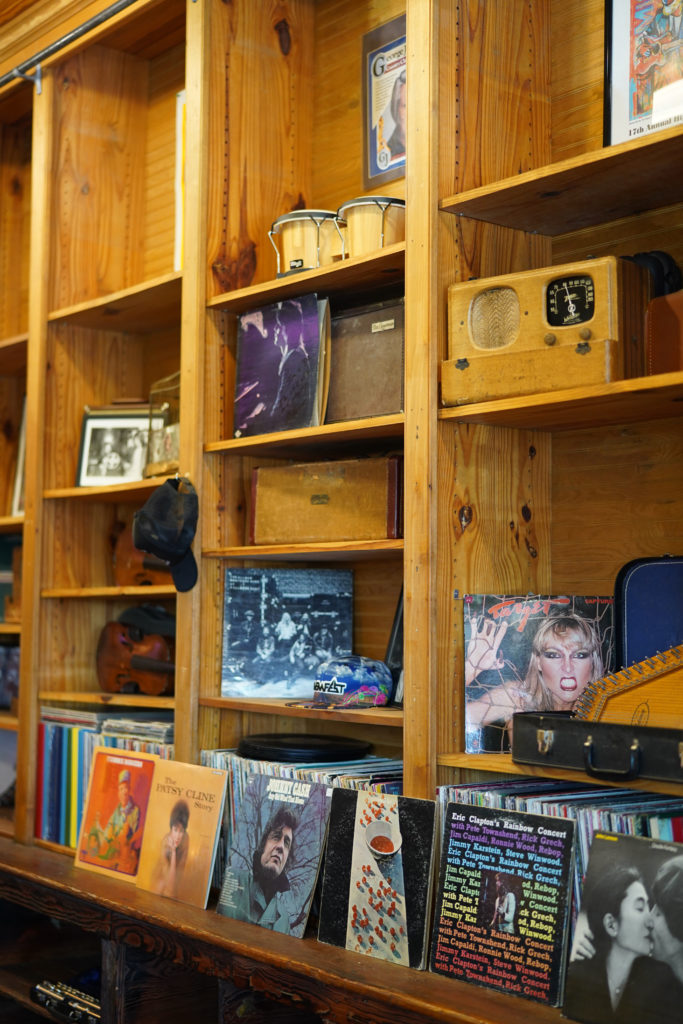 Consignment Music
Collierville (Town Square) 
Consignment Music recently opened its new location on the Collierville Town Square, having previously been located on Park Avenue in Memphis for three decades. Although it is primarily focused on instruments (especially guitars) and equipment, there's a sizeable collection of records to browse through. They also have a super knowledgeable staff, who are near experts when it comes to rock, blues and Memphis-based musicians.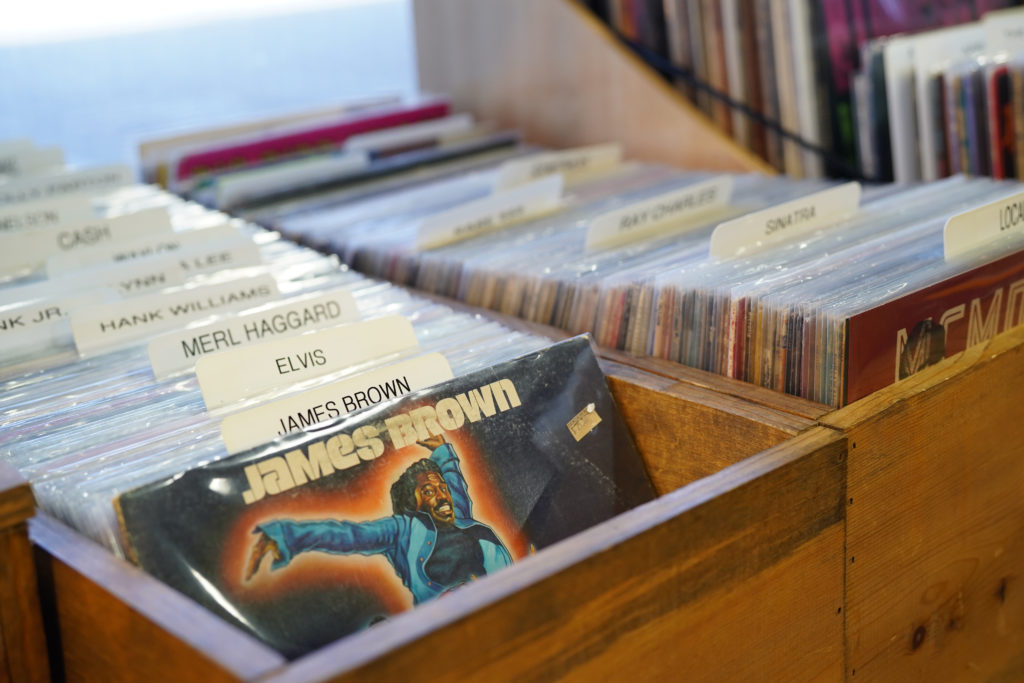 Dixie Pickers
East Memphis (Poplar & Yates) 
Although not a record store in name, Dixie Pickers can satisfy all your vinyl needs because they focus a portion of their retail on vintage finds. They have everything from brand-new records to older, previously owned records, as well as local Memphis artists. They also have a variety of prices, depending on how old the record is, what condition it's in, and how rare the album. There's also a decent selection of 45s, and you can play a record to test its condition right there in the store, which is always a plus. 
Goner Records
 Midtown (Cooper-Young) 
It's always good to shop for records at a store that also has its own label and its own music festival. In addition to supporting local Memphis artists, Goner Records has a tremendous amount of international vinyl at an incredible range of prices. It's easy to pick up a record by a band that's completely new for you or you can choose to make an investment into the records of your favorite artists. There's also tons of Goner Records merchandise if you're interested in touting the name of your new favorite record store.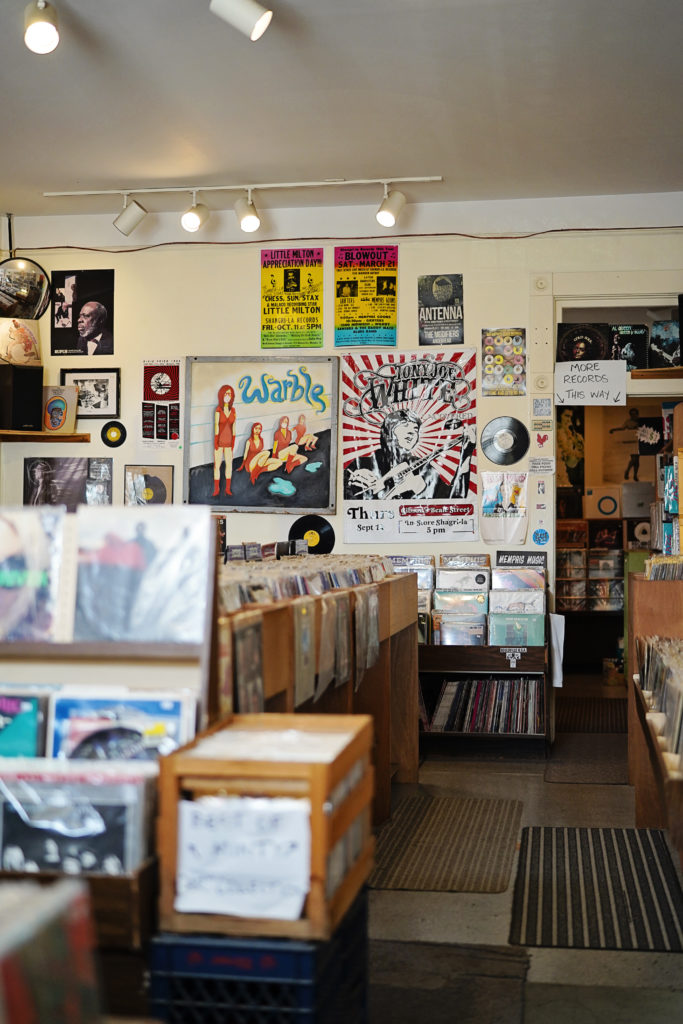 Shangri-La Records
Midtown (Overton Square) 
Having been located in a cozy house in the Overton Square area for more than 30 years, Shangri-La Records focuses hugely on local artists, particularly the Memphis garage bands of the 1970s, such as Big Star. Shangri-La's other areas include new artists in Memphis, as well as indie recording labels from across the United States. They have three huge sales throughout the year, where local bands play all day long, and thousands of records are marked down to $1 or less. They also buy and trade music, so if you've got records or CDs that are in decent condition, Shangri-La might be able to make you a deal.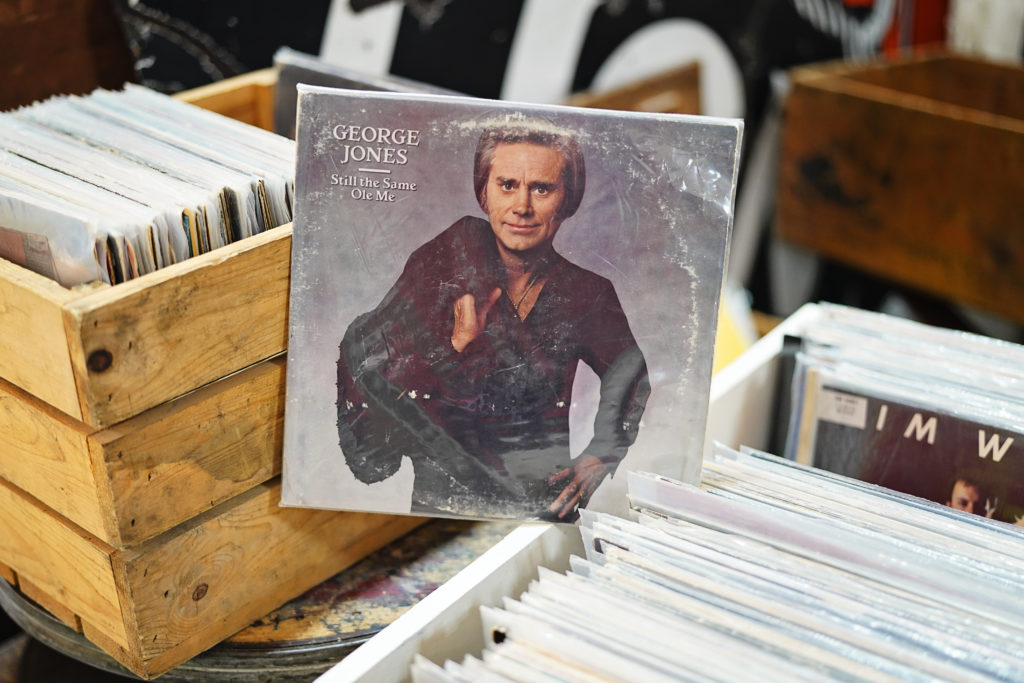 Sheffield Antiques
Collierville (West Poplar) 
Sheffield Antiques requires you to dig for your treasure, but there's lots to find. Records there are relatively inexpensive, but it's also unusual to find anything from the last twenty years. However, if oldies and classics are your jam rather than rare albums, this store is maybe one of the best places to buy vinyl because the prices are totally reasonable. It also allows for somewhat anonymous perusing, as the store's aisles allow you to disappear into rows of records to find your secret guilty-pleasure artists. 
* As we go to print, hours are changing daily. Please contact the store for more information about their hours and operation.
story | Regan Hewitt