Wanda Gibbs Voted to Collierville School Board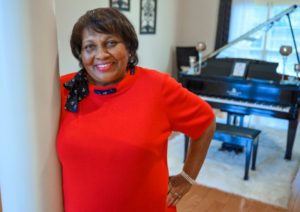 On November 11, Wanda Gibbs was chosen to replace Kevin Vaughan on the Collierville School Board. She was appointed after a unanimous vote from the Board of Mayor and Aldermen. 
Gibbs is a retired educator who has more than 30 years of experience in first, second and third grade classrooms. She taught for 23 years at Collierville Elementary, her three daughters attended Collierville schools and two of her daughters then also taught in Collierville. 
Gibbs has also served in leadership roles at her church, lead drives for nonprofits, served on the PTA board and has served on town commissions, including the Town's Beautiful Commission. 
When she interviewed for the board seat, Gibbs mentioned that she would like to ensure that the level of care students receive at the elementary level continues on until the students graduate from Collierville schools. She believes that the school board's roles are to "help the community" and "to help students grow." 
Gibbs also said she wanted to work closely with Collierville leaders who are invested in the school district. "My vision is to be part of an organization that is adamant about helping the community," she said. She also has lots of experience with special needs students and recommended asking the faith community to partner with the schools. 
After she was named to the board, Gibbs said, "I will not disappoint… The students are our children, and I'm going to take care of them." 
However, Gibbs declined to answer whether she would run for the position next November. "I know the determining factor would be to see how it goes throughout the year. I have a window of opportunity for one year to do this, and I would like to make all my contributions in this one year," she said. 
Gibbs was sworn in on November 12 at a ceremony that also honored Vaughan's commitment to the school board and the Collierville school district. 
Source: The Daily Memphian