Trending Home Designs
Immense consideration is given to current and upcoming design trends to discern what will be incorporated into homes. The ultimate goal is for the home to be timeless yet transitional, and exceptionally welcoming for the new homeowner! Below are a few standout developments we're seeing at Magnolia Homes.
SHAPES
Hexagons, squares, circles, even scallops – bring on the shapes! Mixing textures, sizes, and types of shapes is welcomed. However, incorporating geometric silhouettes is not limited to only bathroom tile and kitchen backsplashes. Shape variety is also being displayed in lighting, countertop veining, iron railing, trim work, half bath vanities, and even fireplace surrounds!
BOLD COLORS 
Bold and beautiful, a home should be a representation of the things the homeowner loves and finds joyful. Whether it's an island, scullery, bathroom tile, half bath wallpaper or dining room walls, we love adding in a splash of color! This is a home design trend that we predict will only expand in the coming years.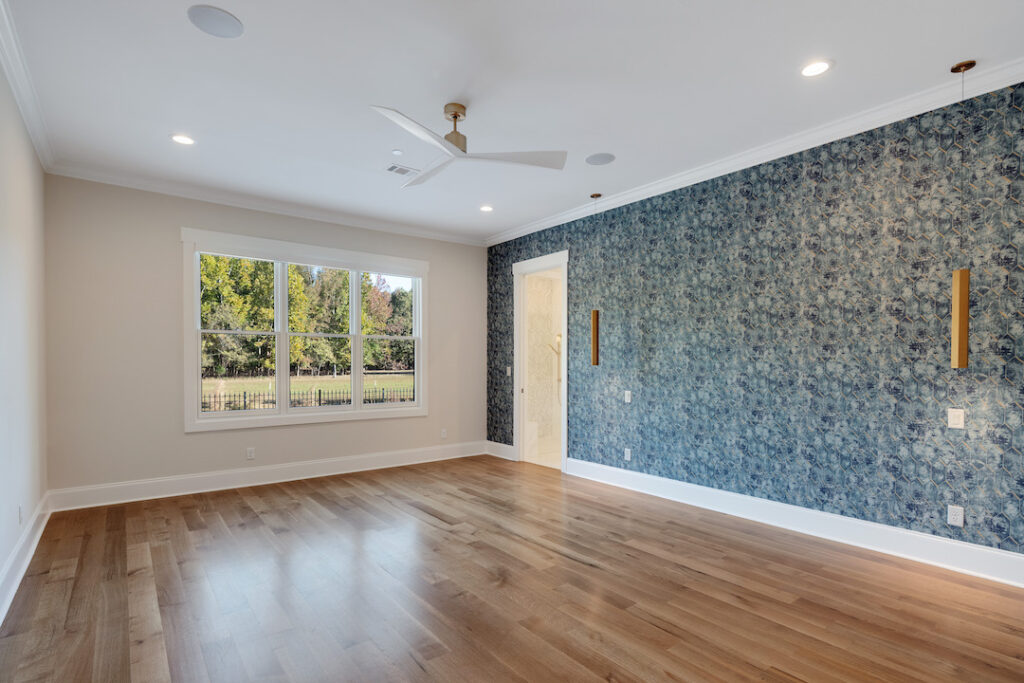 CLEAR GLASS LIGHTING 
Say goodbye to opaque shades and hello to clear glass lighting! We've loved seeing the transition to gorgeous, clear glass lighting that blends simplicity and sophistication. In some cases, simplicity is key, and that is definitely true with lighting (without sacrificing statement, of course).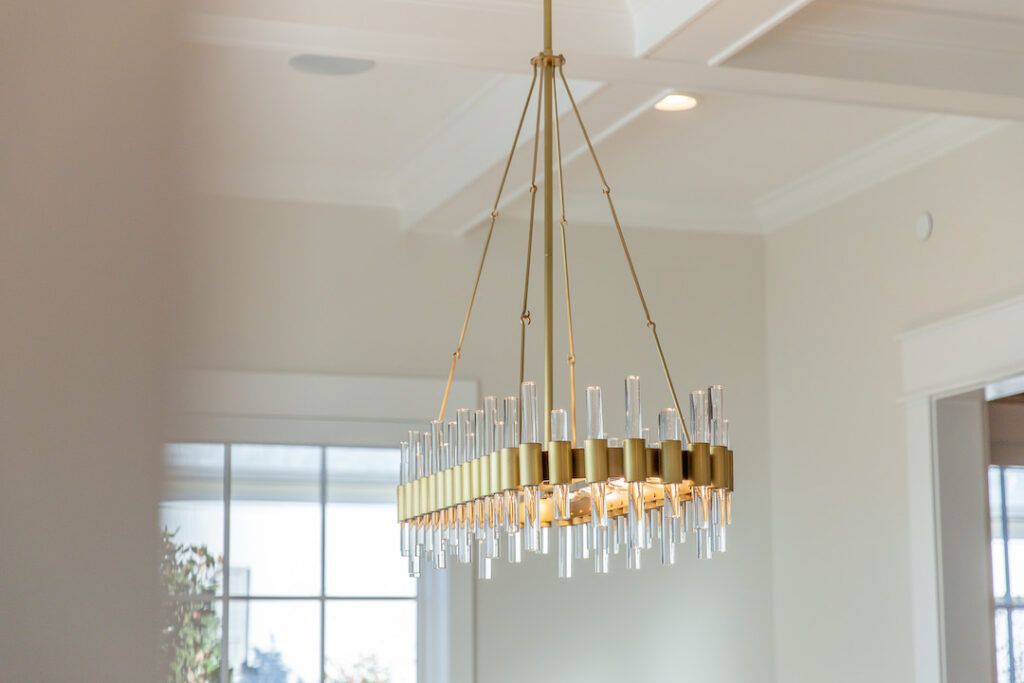 NATURAL COLORS IN COUNTERTOPS
The shift to using colors and materials inspired by nature is prevalent. For example, a current trend in countertops is natural colors and geometric veining that mimics Earth's beautiful elements. We love all of the Silestone by Cosentino options!
WARM TONES FOR HARDWOOD FLOORS 
We have become huge fans of the latest trending honey, golden colors in hardwood colors – as have our homeowners! We often see hardwood tones shift with the changing color palettes. Lately, bright and earthy tones are an important aspect in home design finishes, which match perfectly with beautiful, warm hardwood floors.
Stay tuned for new Magnolia model home openings so you can see some of these trending design elements in person!
Whitney Harvey
VP Sales & Marketing 
Magnolia Homes, Inc.
Whitney@MagnoliaHomesInc.com 
photos | Magnolia Homes