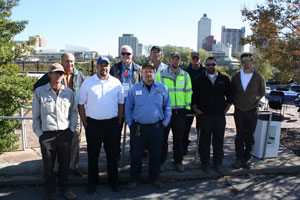 Town's Public Services Director Retiring
At the end of this year, Town of Collierville's Public Services Director, Bill Kilp, will retire. He has served the Town for 20 years.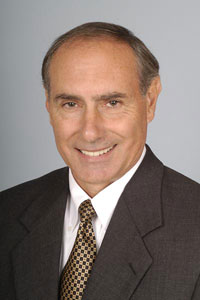 Kilp was hired in 1999, when the Town was growing rapidly, and so his first project definitely had that growth in mind. He was tasked with building a new Public Services Complex, which would be in a different location and be nearly six times larger than the current facility. 
This facility now houses the Town's fleet maintenance, equipment parking areas and public works and utilities administration. 
Other highlights of Kilp's career includes building an additional wastewater treatment plant, creating the leaf-mulching site and program, developing the Town's work-order management system and establishing a consistent waste service system. He did all this while also fostering a workplace culture of exceptional customer service and dedication to the Town of Collierville. 
Kilp attributes this culture of customer service to the fact that the public works department behaves like a large family. "Everyone helps out and makes each other's jobs easier," said Kilp.
During his time as Public Services Director, Kilp grew the department from 75 to 118 full-time employees. When asked what he would miss most about his job, Kilp simply stated, "The people." 
"The people" will miss Kilp as well. Town Administrator James Lewellen said, "Bill is a constant. He is who he is every day. He never changes his attitude or disposition no matter what else is going on in his world. For the past twenty years, Collierville Public Services has been his life. There is no way to replace that. I've gotten text messages at all hours of the night. I've even gotten text messages only a few hours after his having surgery. Work never takes a back seat in Bill's world. He leaves an impressive legacy. I can't begin to fathom all the ways he will be missed." 
Prior to working with the Town of Collierville, Kilp spent 16 years in public works and utilities industry with the City of Bartlett and 10 years as an engineering consultant for the private sector. 
Sources: Town of Collierville