Thankful for Collierville: Post 5066 Gives Back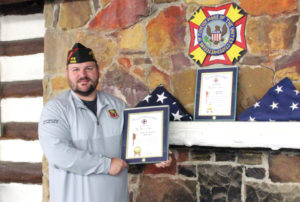 Brian Walker, Jr. Vice Commander for the Veteran of Foreign Wars' Department of Tennessee, has been mulling over this particular service event for a couple of years. This year, on Thanksgiving Day, Walker will open the doors of the Post to anyone who needs a meal, or companionship during the holidays. 
When Post 1965 and Post 5066 merged in 2016, Walker oversaw that merger. In doing so, the VFW Post 5066, which is 73 years old, got a much-needed boon. "We came in with a $60,000 renovation budget," said Walker. 
That, alongside plenty of donations from both the Town and local businesses, helped the Post restore its former glory and expand. "That money was able to help us get the siding, put the new roof on, do a lot of the exterior work that you see know. And there's more to come… we're starting to do our walkway out front," he said.
Those donations spurned on Walker's need to put on a service event. He said, "For me, the way Collierville has been with us, the way they've treated us, it's only right that we give back. This is really my way of saying thank you to Collierville." In particular, Walker wanted to thank Diana Dubois, a Town planner, who helped keep the Post renovations on track.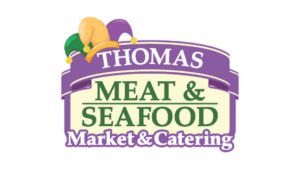 The Thanksgiving event will take place in the VFW on November 28th. Thomas Meat & Seafood Market and Catering will provide the food and do the cooking, while Walker will serve the meal alongside, he hopes, other Collierville leaders. "I am going to reach out to each one of our elected officials here in Collierville and ask them to take an hour or two out of their Thanksgiving to come help me serve the community here," he said. 
This event is intended to help those in Collierville who need support during the holiday season. "The VFW, while we are an organization that serves veterans, at our core we are a community, we do community work," said Walker. "Our goal is to help those in Collierville who may not have family here, whether it's the guy who is away from his family while he's working, whether it's the elderly who no longer have any family, or it's somebody who is worried about buying Christmas presents for their children, they can [all] come here and have a meal. There's no judgment." 
To make this event an absolute success, Walker is currently asking for donations from local businesses. "I am personally going to go business-to-business and ask for a donation," he said. "That donation could be $10 –– whatever they want to give. I will also open it up to the community, I'll do a Facebook page where they can donate." Any money that is left over after the event will be donated to a local charity. 
This event is completely open to the public, and Walker noted that he had already invited many VFW members to join the meal. "I would prefer it if people decided, instead of having dinner, why don't we go down there and eat at the VFW and eat with some of our people who need a little bit more support," said Walker. 
To learn more about this event or how you can help, you can email Brian Walker or visit the VFW Post 5066 Facebook page for more information. You can also donate to the VFW's Thanksgiving Dinner here. 
Story by | Regan Hewitt