Supervised Screen Time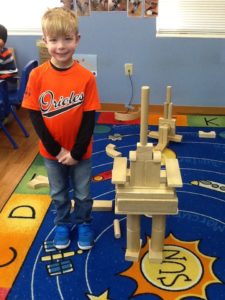 As the days grow longer and spring break draws near, children will be tempted to spend their extra hours behind screens. Don't let these temptations become your household reality! To limit how much screen time your child has, you can institute a reward system:
1. Select readily available tokens that your child cannot easily access, such as stickers or playing cards.  
2. Think of some helpful tasks that your child can do around the house. Tell her that she can earn a reward for each task she completes without being told to do it. Examples include: cleaning up after herself, bringing in the mail, feeding the pets, and setting the table. Explain the concept of exchanging the token for a prize or privilege. This system will also help your child learn and understand the concept of spending money to purchase a product.
3. Explain to your child that each time he wants screen time, he must hand in one of his tokens. Set a time limit for each token that is suitable for the age of your child. For example, one token could equal ten minutes of screen time. You may want to set a limit for the number of tokens that your child can use each day. Write down these rules and explain them well to stop any arguments before they start.
4. Let your child know that if she has no tokens, she will have to do more chores to earn screen time.
Your little ones will be so excited to earn their tokens that they will not realize how many helpful tasks they are completing!
Don't Have a Spring Break?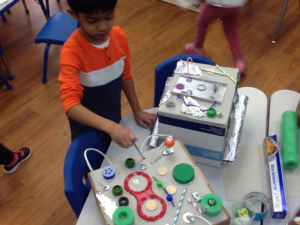 Learning is year-round and life-long! It is just as important to foster a love for reading and learning during breaks from school as during the "school year." If your child is at home, plan special times to read together, take fun trips to the library, and enjoy outdoor nature experiences. If your child is in preschool, he or she should be exposed to reading, math, and hands-on learning experiences every day that you can build on at home. If you have an elementary age child, look for age-appropriate summer camps or learning experiences that will build on your child's interests and promote learning. Programs like The Goddard School's school-age summer program may be an option, where children ages 5 to 8 are immersed in fun, hands-on STEM activities and projects that make learning, discovery, problem-solving, and team building a blast. Whatever your plans, the best early childhood learning comes from hands-on, real-life experiences, not a screen, and you are your child's first and life-long teacher!
For more information on why The Goddard School of Collierville is the place for fun and learning, please contact Cathy Jo Mattson at 901-861-0108.