Superintendent's Welcome Back Message to Families
A message from the desk of Dr. Gary Lilly
Dear Collierville Schools Families, 
I am grateful to welcome you to the start of the 2021-22 school year.  There is nothing quite like the combination of excitement and nerves that comes all wrapped up at the beginning of a new school year.  We are proud to open our doors wide once again and welcome everyone to share in the spirit, creativity, and intellectual curiosity of our students and staff.
Apple's co-founder Steve Jobs once said, "Great things in business are never done by one person; they're done by a team of people."  The same can be said about educating Collierville's children.  We are blessed to have involved parents, a supportive community, and the best teachers in the entire state.  Our educators have been immersed in learning of their own all summer, attending trainings, reviewing student growth and achievement data, and making plans to engage your children like never before in the classroom.
Our Board of Education members are committed to providing the absolute best educational opportunities possible for students as well.  To that end, we are initiating a new 5-year strategic plan this year that focuses intently on each and every student's success by investing in people, investing in culture, and fostering better community communication and engagement.
Strong relationships with you, our students and families, form the foundation of what we can build on for a lifetime of learning and success.  Together, we are going to pave the way for our students to master rigorous content, achieve at high levels in every pursuit, grow their confidence, dream big, and develop their skills and interests in a safe and welcoming school environment.
It is an exciting time to be a part of Collierville Schools, and it is my great honor to serve as your superintendent.  Whether you are new to our district or you have been here for years, you are valued as an essential member of our school family, where you will quickly find that there is no better place to learn and work.  Thank you for your continued support as we strive to create an exceptional educational experience for our community's children. They deserve it, and we simply cannot do this important work without you.  We look forward to seeing you and your children soon!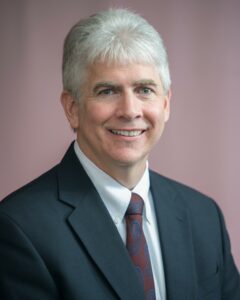 Best wishes for an outstanding school year,
Kind regards, 
Dr. Gary Lilly, Director of Schools