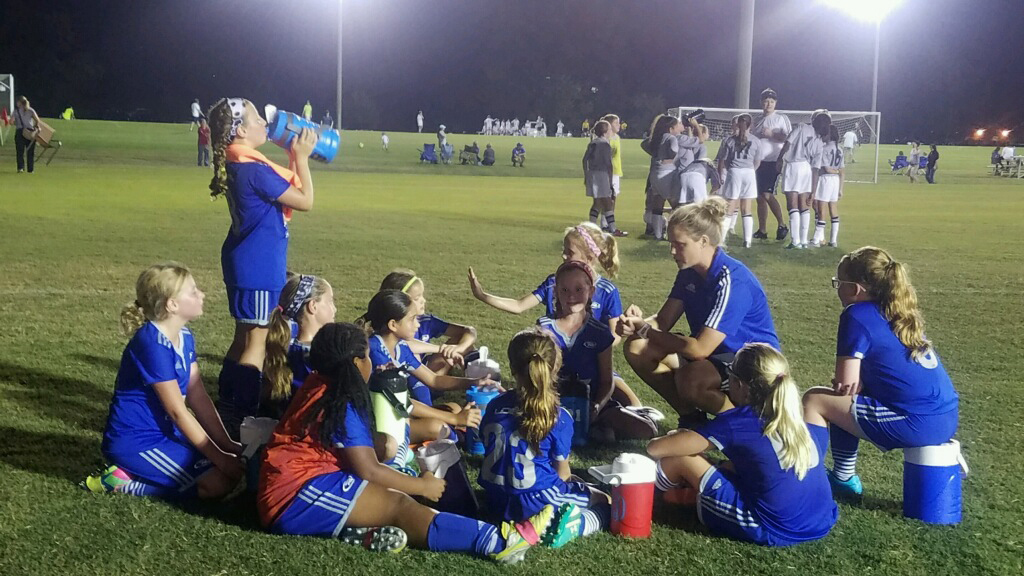 Sportsmanship – All Fun and Games
Very young children don't have the abstract thinking ability or emotional development to understand competitive sports. They generally prefer motor activities and games with simple rules instead. As children get older, they become more interested in organized sports. At The Goddard School®, we understand that sportsmanship includes giving your best effort, accepting defeat gracefully, playing fairly and compromising. We live in a competitive culture, and it's easy for children to develop a winner-takes-all mindset. This attitude isn't good for a child's character development or mental health. Sooner or later we all fail, and it's important for children to learn early on that making mistakes and coming in last are okay. Children who learn these ideas early are more likely to show positive leadership skills at school and in the community. Goddard School teachers recommend you start with simple things like the following:
Playing games like catch, hide and seek or tag, which require everyone to take turns;
Encouraging your children to try again when they are having trouble mastering a skill;
Choosing teams and coaches carefully. Coaches should teach good sportsmanship and use a patient, calm approach;
Being a good sport yourself. Show good sportsmanship at your child's games;
Congratulating others on their successes.
The Goddard School® located in Collierville offers a year-round
program for children from six weeks to six-years-old. Children are encouraged to develop at their own pace in a warm environment supported by a team of dedicated teachers. The Goddard School FLEX Learning Program™ is based on a unique learning continuum that encompasses developmental guidelines, formative assessments and child focused lesson plans that are delivered in a creative and fun environment with a child-centered approach to meet each child's individual needs. For more information on why The Goddard School® located in Collierville is the place for fun and learning, please contact Cathy Jo Mattson at 901-8610108.
by Cathy Jo Mattson, on-site owner of The Goddard School®