Science Storytime Comes to the Collierville Library
In November and December, the Collierville Burch Library will have two more available dates for Science Storytime! Registration is not required but these interactive sessions will not be available once capacity is reached.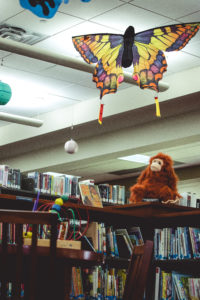 The next two Science Storytime sessions at Collierville Library will be on November 9th from 10:30-11:15am and December 7th from 11:15am-12pm. 
The Science Storytimes are aimed at preschoolers –– although any young children are welcome to attend –– to promote early interest in science and are hosted by students participating in The Memphis Junior Science Association (MJSA). This association was founded by a group of Collierville students, who established science clubs at two Collierville elementary schools before starting up this non-profit science outreach program.  
On October 19th, the Collierville Library hosted their first Science Storytime, which was a rousing success! "I can tell they are a very dedicated and excited for the programs, and we are equally excited to have them. STEAM-based programs have been very popular at our library, and I expect the community will adore this new program and the effort the students go through to provide it," said Julia Trumpy, Youth Services Librarian.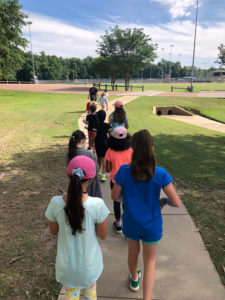 According to the MJSA website, it is a "youth-led" organization that "aims to provide educational science programs and lead outreach initiatives for people of all ages at no cost, regardless of background." They want to make science "accessible for more people" and provide programming that "supplements school curriculum and daily life." 
Lindsey Sanders, who works in Teen Services at the Collierville Library, said "The Memphis Junior Science Association has picked out some wonderful books and events to better help kids understand different concepts in science. The kids have been very eager to learn and create different processes in science. We expect more families to join us for the next Science Storytime." 
The Science Storytime is a partnership with both the Collierville and Memphis libraries. Each session is led by volunteers and consists of reaching a science-based book before participating in a science-based activity. For example, the Collierville Library programs are advertising activities such as paper airplanes and spaghetti towers! You can find a full list of the Science Storytime programs here. 
The MJSA also holds a variety of programs for kids of all ages, so make sure to check out what opportunities await by visiting their website here!