Putting 'C'hristian Principles into Practice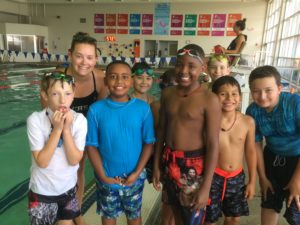 In 5th grade I started riding the bus to school. In those days we had bus stops where a bunch of kids from nearby neighborhoods would gather to catch the bus at a central location. Mine was the flagpole at the YMCA on Campbell Street in Jackson, TN. I had played youth sports through the 'Y' since I was six, but this was my first experience with the 'Y'. Although 40 years have passed, the memories and the life lessons linger. This is where I first "hung out" with kids who were different from me, where I first heard the clang of a weight room and had my first encounters with YMCA staff. Those after-school workers became coaches and mentors during some tough years for me. They were quick with a joke, but also unafraid to have a serious conversation when they heard I was goofing off at school or taking a wrong path. In contrast to other places I experienced as a ten-year-old kid, the 'Y' seemed alive. It was the first place I felt like I belonged, and I was not alone. The 'Y' was an educational, athletic and relational hub for thousands of people in our community. That was no accident.
The Young Men's Christian Association (YMCA) was founded in 1844 in London to be a safe place for teenagers to escape the streets during the industrial revolution. Specifically, the founder of the 'Y', George Williams, believed it was a moral necessity to provide an alternative to the ever popular "bars and brothels." The movement spread rapidly as people of Faith saw the 'Y' as a great opportunity to "Love, Care and Serve as Jesus would." The Memphis chapter was established in 1855 and remains one of the oldest in our country. Throughout the history of the movement, the effort to consistently carry out the mission of the 'Y' has led to several significant innovations. Basketball, volleyball, bodybuilding, group swim lessons and summer camps are all valuable contributions to society, invented by the 'Y'.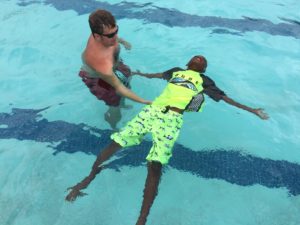 Aquatics continues to be a primary area of focus at the YMCA at Schilling Farms, with competitive and developmental swim teams, swim lessons for all ages and an innovative Safety Around Water program designed to significantly reduce accidental drowning. In partnership with donors and local schools, YMCA at Schilling Farms seeks to provide this training to every 2nd grader in Collierville Schools. Why is this needed? 
88% of drownings happen with an adult present. Combine that statistic with 60% of drownings happening within 10 feet of safety. 
As a community, we need to act. Safety Around Water is designed to teach life saving skills in and around water, that will make a difference to improve those statistics within our community. The YMCA at Schilling Farms will teach more than 1,000 children Safety Around Water at no cost in 2019.
Another recent innovation is the Livestrong at the YMCA program, created after research discovered a significant concern among cancer survivors being fearful of not being able to return to an active lifestyle. This 12 week group process provides instruction, community and support free of charge to survivors as they re-establish their fitness journey.
Each year there are more than 1.8 million cancer diagnoses. The 'Y' understands the need for programs to support cancer survivors, and the YMCA at Schilling Farms will run 4 sessions this year helping survivors regain mental and physical strength through this 12 week, instructor lead journey. 
As with many things at the 'Y', it's not only about fitness, but for many it's about the friendships made, and also strengthening Faith.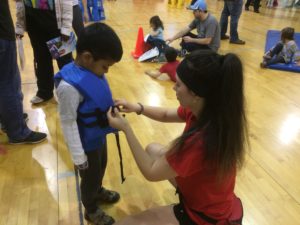 People have a deep relational connection to their fitness community. For many, this community is their "tribe." Out of desperation, founder, George Williams, sought others who shared his values, worldview and Faith. He found his "tribe" and those 12 young men banded together as the first Young Men's Christian Association with the goal of "improving the spiritual condition of the young men engaged in houses of business, by the formation of Bible classes, family and social prayer meetings, mutual improvement societies, or any other spiritual agency." Over the past decade, church leaders along with 'Y' staff and board members around the world have noticed and made a sincere effort to reconnect with the foundational heritage by more actively living out the 'C' in the YMCA. This takes many forms including pastoral care of 'Y' staff, prayer ministries, Bible studies, volunteer Chaplain programs, support groups, counseling services and church plants. Currently there are more than 1500 churches that meet in 'Y's across the U.S. There are 5 churches meeting in Memphis area 'Y's including the Collierville campus of Fellowship Memphis. 
This summer we moved to Memphis to serve as staff pastor and leading the effort to partner with churches and like-minded organizations to create opportunities to Love, Care, and Serve as Jesus would throughout the 'Y' movement. As I spend time with our staff, it is easy to encourage them in their roles to ensure that the YMCA continues to be a valuable place of growth and change, like it was for me growing up. Just like George Williams said 175 years ago, we still believe it's a moral and spiritual necessity to live out the YMCA's mission in our community: "…to put Christian principles into practice through programs that build a healthy spirit, mind and body for all.''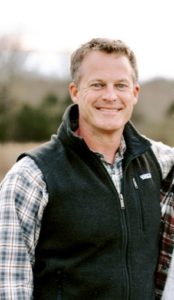 Steve Tilleros, Christian Mission Director YMCA of Memphis & the Mid-South
steve.tilleros@ymcamemphis.org
photos | Tish Lewis