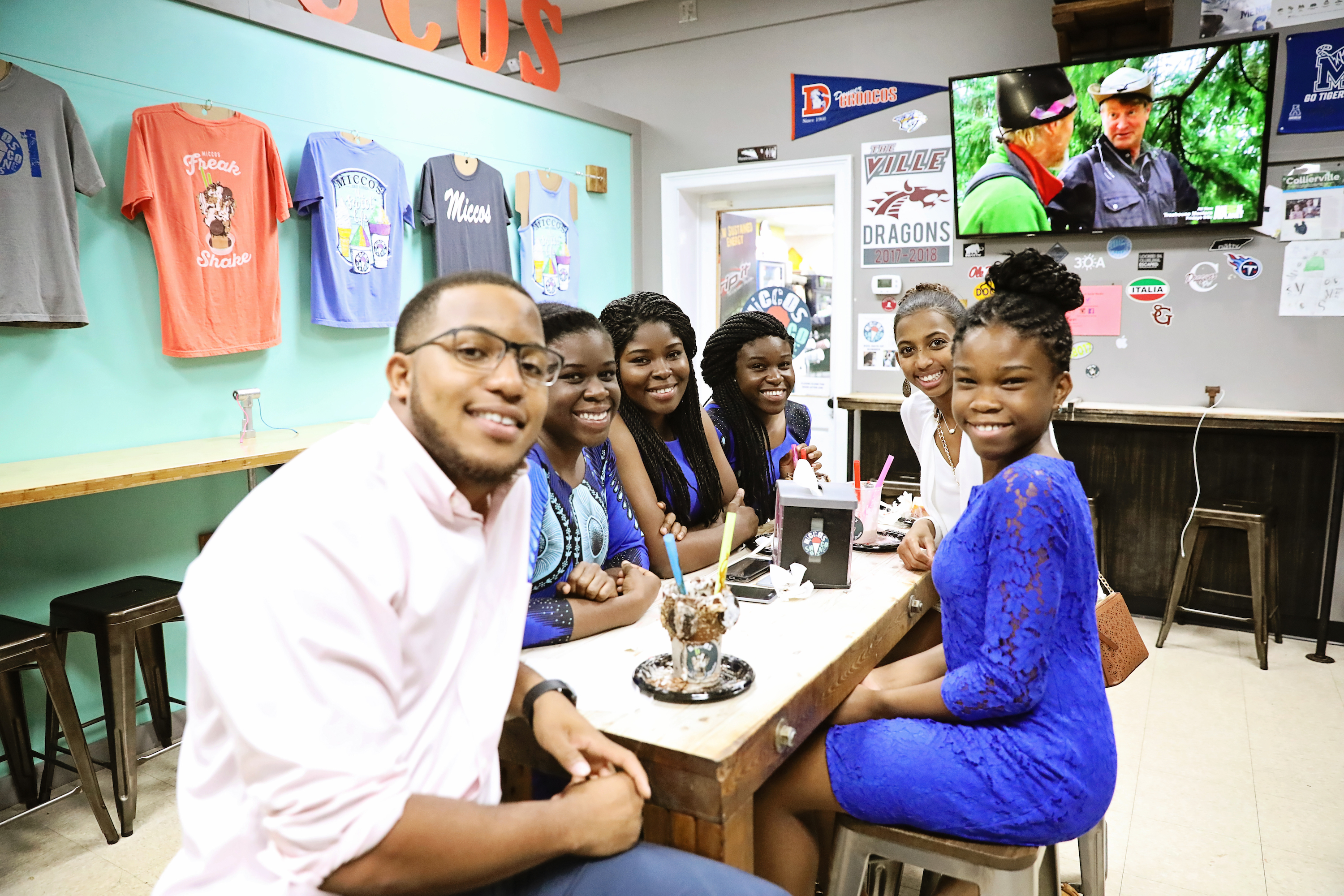 The After-Party: Hangin' on the Levee
For many, Friday nights are just hitting their stride when the game clock shows its final seconds.  Hanging out after the hype of a Friday night game is an integral part of the game-day experience. Houston Levee, specifically from Walnut Grove to its dead-end at Shelby Drive, is a popular area to congregate, socialize, and network with one another. As such, this path is a logical choice for family-friendly businesses to crop up, being that along the stretch are three high schools, with nearly 6,000 combined students: Briarcrest Christian School, Houston High School, and St. George's Independent School. As many frequent this stretch of winding road en route to and from school, before and after sporting events, and just to socialize in a familiar area, it's only natural that 'the Levee' is littered with teens and parents for Friday's after-party.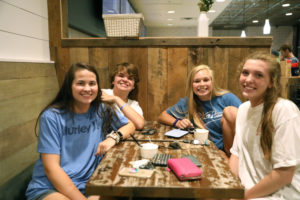 Attached to the Exxon Breaktime Food Shop at Walnut Grove is an easily-overlooked sweet spot, Dairy Queen Grill and Chill. A particular favorite after-school spot for Briarcrest students due to its close proximity, the chain itself has extended beyond selling Blizzards (upside down!) and hand-dipped cones. Now, it offers a full menu of burgers, chicken tenders, and snack fare to which high schoolers flock. There's a highly sought-after corner booth that wraps around a large circular table packed with kids, doing homework or just catching up, but everyone who frequents the place knows the table is reserved for those 'Hangin' on the Levee'.
A little further South down the winding path is Micco's Sno Cones and Shakes, one of the most popular spots on the Levee. The self-proclaimed "Home of the Freakshake" sports 58 different milkshakes and over 80 different sno cone flavors (which can be mixed and matched to your heart's content), making Micco's the cure for the summer heat. Inside, there's always a baseball game on, along with complimentary charging stations for your iPhones and Androids. Once charged and fed, many of the younger generation congregate nearby in the grass lot outside.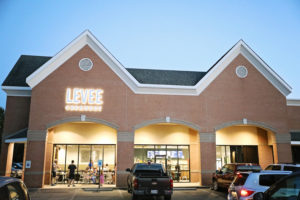 Back off the road a bit is an ice cream shop called the Levee Creamery. Around 5 p.m. it is packed with teens, with a line stretching the length of the reclaimed wood counter. Customers can be found on yellow and teal chairs, all-reminiscent of a country farmhouse, and outside is a water bowl with a similar aesthetic for people walking their dogs around the block (there's an animal hospital next door). Inside, they sell coffee, edible cookie dough, and homemade ice creams, including something called "Fruit Loop Infusion" that tastes just like the cereal! Located in-between all three high schools, the Levee Creamery serves up a diverse crowd – a cross section of students, if you will.
The "Home of Blues, Brews, and Burgers" – Huey's – rests on the corner of a shopping center on the Levee – right at Poplar Ave. in earshot of the train tracks, but the teens inside can't hear them over the sound of Don Henley's Boys of Summer. The restaurant is famous in the city for its burgers and fries, but it's not uncommon to see a few brownie à la modes scattered from table to table! This hot spot is especially crowded on Friday nights before and after local football games. Toothpicks dangle from the ceiling (you might see a few flying through the air) and sports of every different stripe show on the screens around the restaurant. Everyone knows what they get there, and now yet another generation is learning how they'll order their Huey Burger for years to come.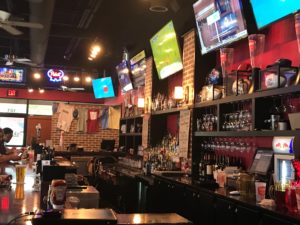 Just a hop, skip, and a jump across the parking lot is the Skybox Grill & Bar, home to what they call "The Best Seat in the House"! Once you walk in the doors, you will find over fifteen TV's covering all the local sports and more than a few fans. Pub tables and bar stools line the establishment providing plenty of seating and space for families and fans alike. Stop by to enjoy sports fans favorites – including macaroni and cheese egg rolls and their in-house chicken tender batter spun in your choice of buffalo sauce. Skybox is a popular spot for teams, coaches, and parents to congregate after Friday night games and is open until 11 o'clock to accommodate all your post-game needs (such as deep fried moon pies with salted caramel ice cream!).
Whether you want to sit down and enjoy one of the best, perfectly seasoned steaks in the Greater Memphis Area with the family before Friday's game or simply some drinks afterwards, Jim's Place Grille can provide. In case you need some validation, this local and family-owned restaurant has been around for 95 years. Located just on the other side of the tracks, the restaurant often frequents 'Best Happy Hour' lists and also features two private dining rooms for your post-game celebrations. On weekends, both teens and parents can be found at Jim's Place, perhaps enjoying a 'date night' with their significant other.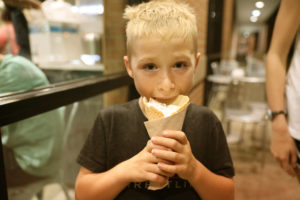 Just past the Winchester intersection on the Levee is the quintessential teenage hangout, the Sonic Drive-In, without which no teen town would be complete. Outside, carhops glide from the kitchen to the customers' cars, delivering both sweet and salty fare alike. It's a real 1950's throwback, with a classic menu sporting shakes and blasts, sundaes and waffle cones, and custard concretes galore! Many times, after local restaurant hours, high schoolers can be found introducing new music to one another out of open windows, or laughing with their friends under the covered Sonic patio.
If none of those hit the spot, there's quite a few other establishments along the Levee, including the Carriage Crossing mall. There's no doubt that the Levee is one of Collierville's most growing sections of town. One thing to be on the lookout for is some of Collierville's, um, newest drivers. If you're new to the area, you'll find out what this means soon enough. For all of us, consider the Levee a great section of our town with a blend of both local and regional hot spots that can bring a smile to any face, no matter the outcome on the scoreboard.