New Signs Installed For Frisco 1351
On May 14, 2021, the Friends of the Morton Museum unveiled four new signs near the Frisco 1351 train on the Collierville Town Square. 
These signs line the walkway near the engine and tell its 109-year-old story. Three of the signs depict the train's components and their operations, while the fourth sign details how the Frisco has been used throughout the years. 
The Friends of the Morton Museum funded the project. At the unveiling, the organization's president, Mike Ellicot, introduced the Board of Mayor and Alderman. Mayor Stan Joyner presented a proclamation to the Friends of the Morton Museum. Attendees to the unveiling received a detailed explanation and tour of the Frisco 1351 and the signs.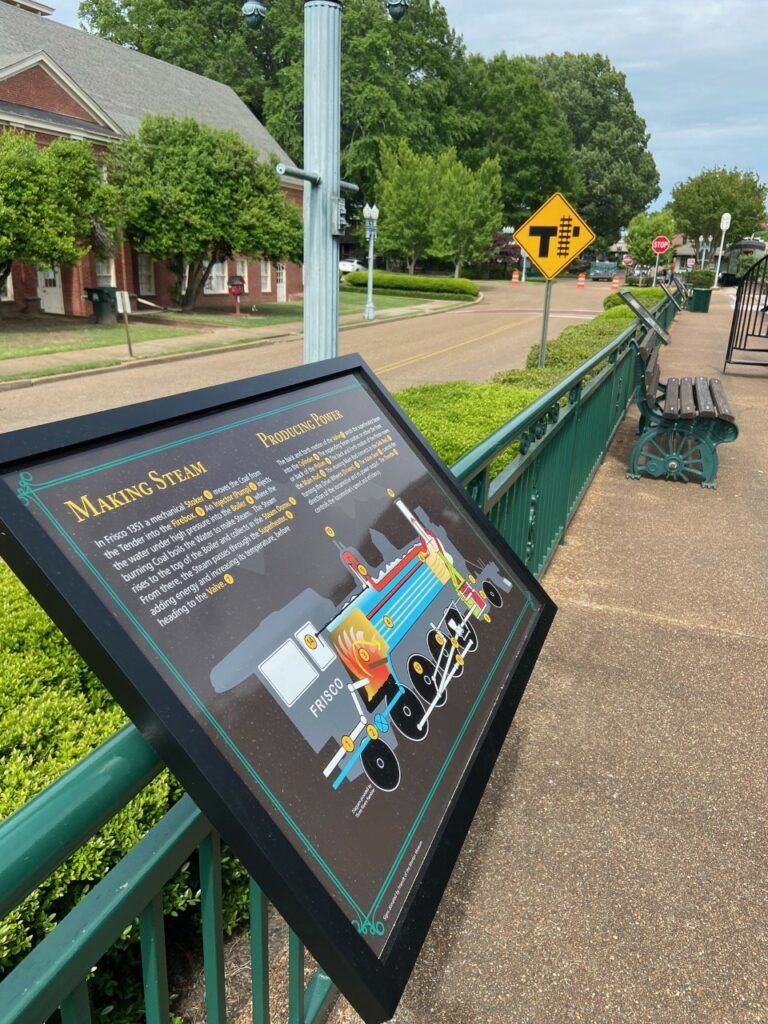 The signs were designed by Thaler Beasley of Hazlip Studios of Memphis, and constructed by Sign Matters of Collierville and Signs and Designs of Memphis. Beasley and representatives from both sign construction companies were present and recognized at the unveiling. Other contributors and sources involved in the project included Three Rivers Rambler Railroad of Nashville, the Railroad Historical Museum in Springfield, Missouri and the frisco.org website.
The Town of Collierville's journey with the Frisco 1351 began over 20 years ago, but it's just within the last few years that the train was finally restored to its original beauty. The new signs add to the Frisco 1351 experience by telling its story in full for visitors to the Historic Town Square.  
Source | Town of Collierville