Morton in Bloom
Fabulously arranged seasonal blooms come to life on canvas and fresh water this weekend at the Morton Museum of Collierville History. The event will be Friday, June 10th from 1 to 7PM and Saturday morning, June 11th from 10AM to 4PM. The event is free and no pre-registration is required.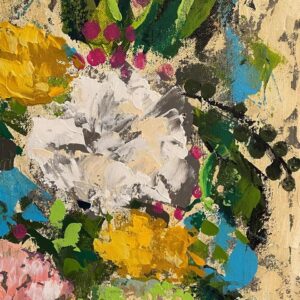 "Morton in Bloom" is the name of this year's flower show, featuring floral arrangements selected by the Shelby East Garden Club. Light appetizers and an expressive rainbow of natural blooms showcasing the work of Collierville painter, Lori Cook, will be on display. Collierville locals get a chance to submit gorgeous arrangements per the inspiration of The Morton Museum's 10th Anniversary. 
The Morton Museum of Collierville History's staff and friends are pleased to have devoted several years in keeping the town's history growing—blooming as the event suggests.
"The Shelby East Garden Club usually hosts this show every other year here at the museum, but everything presented at the show is inspired by the tenth year anniversary of the museum, and that is what makes this year so special," says Kate Renner, Morton Museum Director.
Described as "the hidden gem of Collierville", its building and grounds once housed the Collierville Christian Church in the late eighteenth century until the end of the 1900s. It was donated to the Town of Collierville almost a century later in 2008 and then opened as a public museum in 2012. The Morton Museum offers free events and rental services that continue to reign supreme in some of the Mid-South's most elegant wedding ceremonies, gatherings and parties.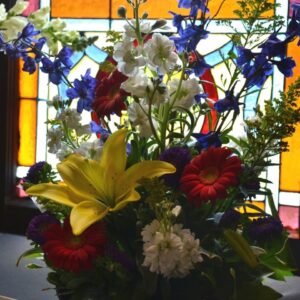 Its trademarked cathedral stained-glass windows are anticipated to pair lovingly with the season's blooms this weekend! Everyone is welcome to share in the inspiration that is "Morton in Bloom".
Written By: Morgan Lester