Meet Frenchie
Hi, my name is Frenchie! To be accurate, my full name is French Toast, but I answer to Frenchie! My story begins when a kind human found me and took me into her home. She complimented me for never missing the litter box and not scratching her furniture. But, between you and me, her dog scared me. After a few weeks, she realized that I would be much happier in a forever home without any dogs. So she brought me to the Collierville Animal Shelter for a new chance!
The shelter is a great place to be a cat. They feed me, play with me and love me. When I arrived, I had some dental issues, but they took me to the vet and now I'm good as new! But it's not my forever home. So I'm here today, hoping you have the home for me!
Could I be your new best friend? I'm a small, grey-and-white, five-year-old girl. To be honest, I'm not big on being picked up, but other than that, I'm very affectionate and love to be petted while cuddling. I'm so well-behaved that I get to spend the day outside of a kennel, roaming and checking on the other cats. I like to think of myself as an unofficial shelter assistant. They can use the help because the shelter has over fifty cats and kittens looking for forever homes right now!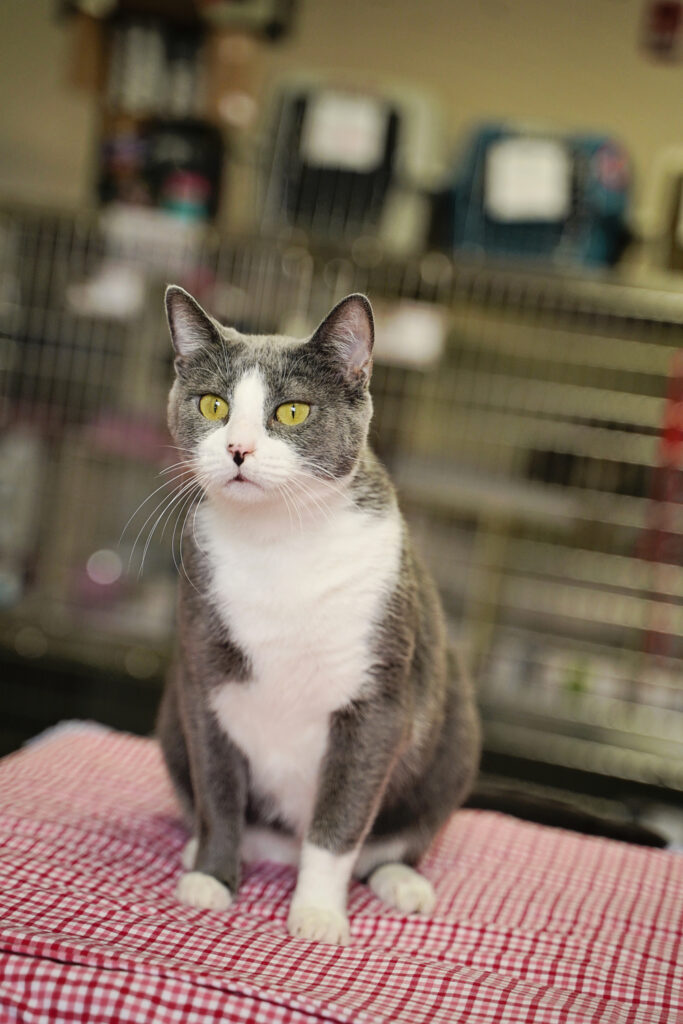 Some of us who are a little older are worried we're going to be overlooked, so I want to put in a good word. Kittens are awesome, but here are some things to think about in case an older cat makes sense for you: 
We are already litter-trained.
You see what you get in terms of size and temperament. 
We are more relaxed.
We sense that you rescued us, so we tend to have grateful personalities.
Our kitten teeth are gone.
We're world-wise, so generally don't get into as much curiosity-based mischief. 
We still have so much love to give! 
You get all that plus a fun personality, soft fur and a cat that will share each day with you and scamper to the door, so excited to see you every time you come home! If you think a good girl who doesn't scratch furniture, never misses the litter box and is small, soft and loving would complete your life, please come meet me at the shelter! 
Ask for Frenchie! I'll be here waiting! 
Xoxo, Frenchie
Julie Weaver. Collierville Animal Services is located at 603 E. South Street, Collierville. Call 901-457-2670 to find your perfect companion!