Lifelong Learning
Most everyone can agree that it is difficult to achieve a good quality of life without literacy and technological skills. Learning doesn't only occur in school, therefore successful people need access to information for continual education. Learning opportunities must be present throughout the community and persistent throughout a lifetime. The public Library plays an important role in providing a virtual and physical space for both the development of early literacy and lifelong learning.
The Library staff are what makes programs, events, and patrons' dreams a reality! Over 550 programs were offered last year, which over 14,000 people attended. Staff are responsible for a number of activities ranging from:
Fostering reading skills for children
Assisting adults in upgrading or learning new skills
Ensuring a relevant collection of books are available, both physically and digitally
Providing access to a vast array of basic and sophisticated technologies, like Microsoft Office and VEX Robots that would otherwise be unavailable to the public.
 Resources found in the library include STEAM backpacks, magazines, and book club kits. Not to mention a DVD collection that receives high praise and use from patrons because it includes classics and hard to find films and TV shows! E-books, e-magazines, digital audiobooks, computers, a website, an art gallery which showcases local artists are all provided resources, as well as access to free vetted tutors online through tutor.com by the Princeton Review. 
Nurture your inner artist from one of the newly launched resources called Creativebug. It provides unlimited access to over 1,000 online video art and craft classes that you can watch anytime, anywhere. We are the first library in Tennessee to offer this resource! You only need a Collierville Library card to gain access. The platform features everything a crafter might need: note-taking space, materials lists, and a written transcript of the video, downloadable recipes, patterns and templates. The videos range in length from a few minutes to a few hours and are geared toward everybody from kids and beginners to seasoned pros.  
Did you know that a patron enters the Library every minute we are open?
You can't walk into Amazon or call up Facebook and ask a question, and Google never knows if it provides the right link. No one from LinkedIn will sit with you and help you design your résumé. We provide face-to-face help. We build confidence in the use of technology and help young moms with early literacy skills. We connect people with books, helping them find their next great read. People may go to the Burch Library looking for information, but they find people here. New moms connect at baby story-times, the elderly, often alone and facing difficult life transitions, attend events and find that they make new friends or learn a new skill, and teens meet-up after school. The library helps create a sense of community and that is very important in this digital age.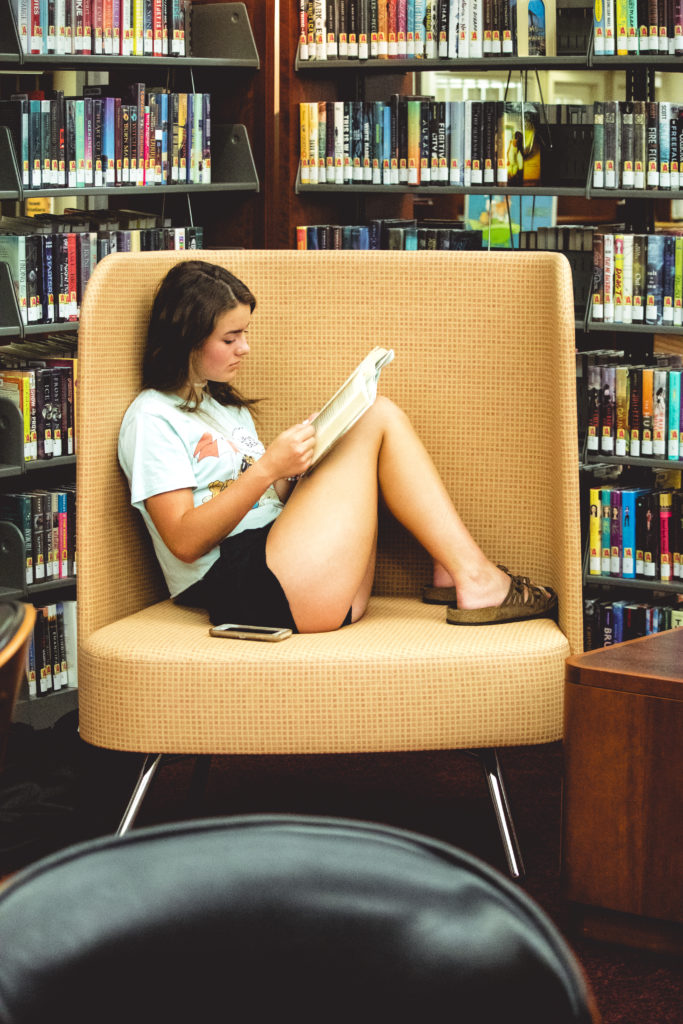 We create memories… 
The Library hosted a 100th Birthday Party for one long-time patron with Senator Norris reading a special proclamation from the TN General Assembly.
Library staff gladly helped a gentleman learn how to use his company's laptop, given to him with little to no guidance; he was shown how to create email folders, move emails to folders, setup meetings and create a contact list.
Two widows find consolation in coming to the Library. Both deceased husbands were avid readers. One widow comes to the Library regularly at dinner time because that is an especially lonely time. She sits in a place her husband treasured. Because both husbands were regulars and known by staff, sympathy cards were sent to the families. The wives expressed that this personal touch meant so much to them.
The Teen Advisory Board is having a second (optional) meeting each month because the teens wanted to have more time to hang out at the Library. They bring snacks, talk about Library programs and books, play get-to-know-you games and talk about school and college plans.
During the annual Summer Reading Program, a little girl picked out her free book and when she realized she didn't have to return the book, she silently jumped up and down with excitement!
 Libraries are places where people of all ages can make personal connections and practice lifelong learning. There is something here for all age groups! Visit colliervillelibrary.org to find a niche that best serves you! You can never be too young or old to be a library patron. Join our community of readers, crafters, dreamers, and lifelong learners!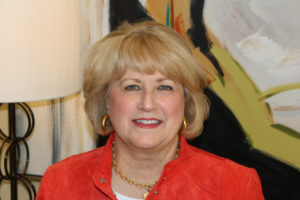 Deanna Britton has lived in Collierville for 18 years and has been the Collierville Burch Library Director for 14 years. She has a Master's Degree from the University of Tennessee and worked at the University of Georgia for 18 years as Head of Social Sciences Department.