IMC Companies to Seek Collierville and County PILOT Benefits
Memphis based logistics solutions company IMC Companies plans on building a 75k square foot, 3 story, Class A corporate headquarters in the Boyle Schilling Farms mixed use development. IMC would potentially transfer 152 corporate headquarters jobs to Collierville and add an additional 20 jobs over the next 4-5 years.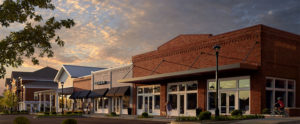 IMC Companies will make a presentation to the Collierville Industrial Development Board (IDB) on Tuesday afternoon as part of the process in seeking PILOT benefits. PILOT stands for "payment in lieu of taxes."
IMC Companies provides container drayage, expedited services, truck brokerage, warehousing, chassis provisioning and secured container storage services. They were founded in 1982 by their chairman & owner, Mark H. George.
Town of Collierville's Director of Economic Development John Duncan shared that the "prospect would have two meetings before the Collierville IDB and potentially go before the Collierville Mayor and Board in early December."
If approved, IMC Companies would join Helena Agri-Enterprises, MCR Safety, Mueller Industries, and Juice Plus as part of the Schilling Farms corporate community, bringing the headquarters job total to 1,000 jobs.
IMC Companies was recently in the news as they acquired Ohio based, TRANS International Systems, a Midwestern intermodal freight organization.
Source: Town of Collierville Public Information & John Duncan, Director of Economic Development