"Home"Made: "Hello" Raindrops
This happy little cloud craft is fun to do with young children and is sure to brighten a rainy day. It also encourages letter and color recognition, while exercising fine motor skills. 
Supplies Needed:
A piece of newspaper to cut into a cloud shape
The included printable of the cloud's face and raindrops – found here: CloudCraft_Raindrops_Hello_Printable
Bright pink paint for the cloud's cheeks
Bright blue paint for the raindrops
A hole puncher
Black yarn
Glue
Scissors
A piece of white paper
You will need to cut out a cloud shape that you like from a piece of the newspaper. Try to make it about 12 inches wide. Set this aside. For the cloud's facial features, make a copy of the include printable – preferably on card stock, but regular weight will be fine too.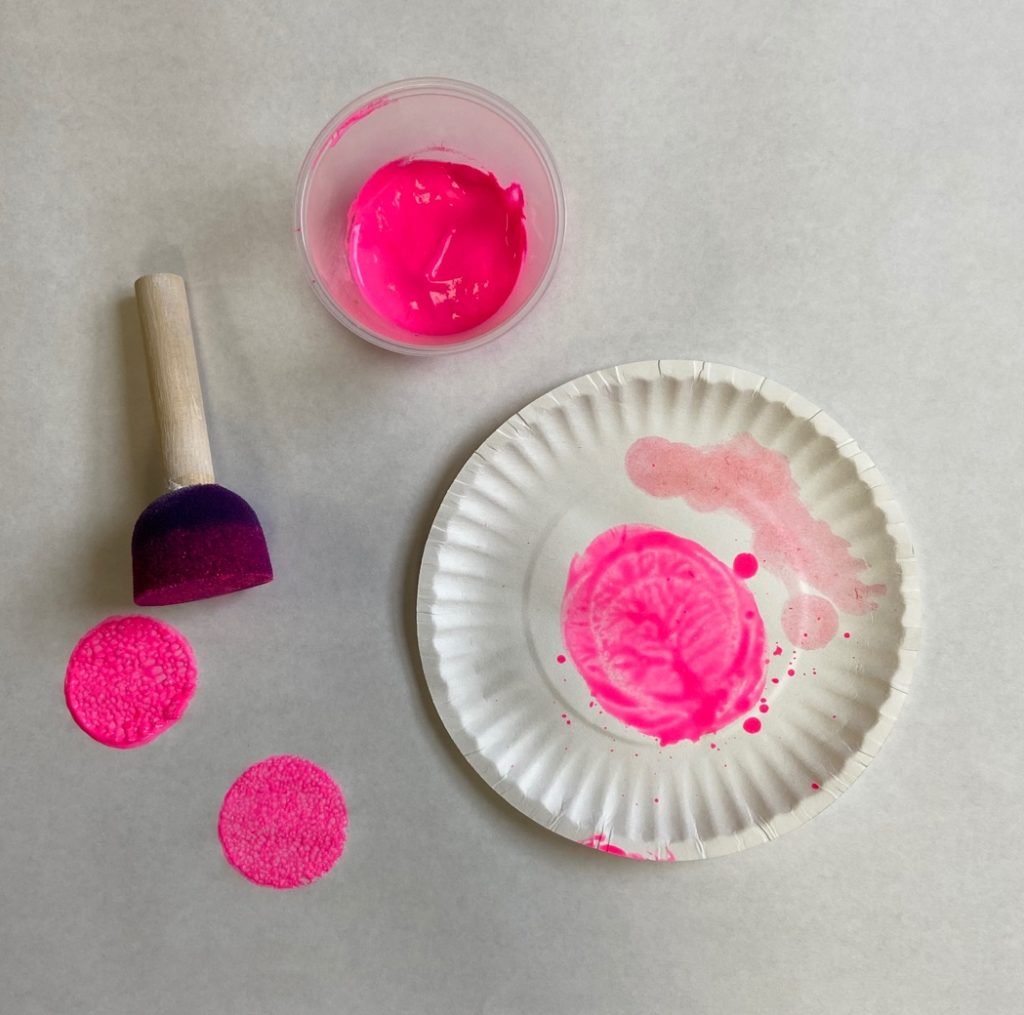 Next, paint the raindrops. Using blue watercolor, carefully apply the paint in a thin enough layer to still be able to read the letters. On a separate piece of white paper, sponge paint two circular cloud cheeks. You can use a piece of cotton if you don't have a sponge brush.
While the raindrops and cheeks are drying, cut the eyes and mouth out. Glue all the parts to the newspaper cloud to make a cute cloud face. Now it's time to attach the raindrops to the cloud. Cut out five, 10 inches each, pieces of yarn. Set these aside.
Using a hole puncher, make 5 holes at the base of your cloud and at the top of each raindrop. Carefully, string and tie the raindrops to the cloud, as shown.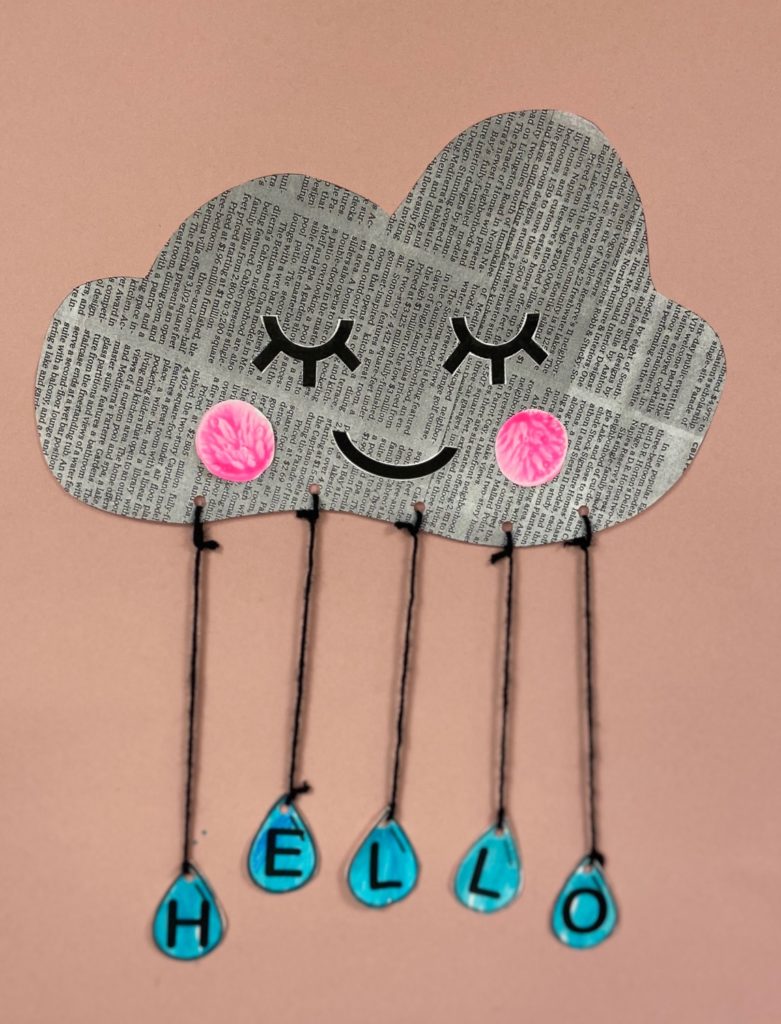 Bridgette Lane graduated from The University of Tennessee and worked in Advertising and Broadcast Production before becoming a stay-at-home mother of three. Bridgette home-schooled one of her children for five years: "The experience was incredible and made me feel that I had found my second true calling as an educator." In 2008, Bridgette became a substitute teacher. She is now a full-time preschool teacher.
I adore being with the tiniest learners and reassuring them that they are brave, smart, and loved. My biggest goal is that they love school, look forward to it, and realize that they can be away from Mama and Daddy for a little while and still have a wonderful day. It is a profession that feeds my creative side, too. I get to create fun activities and art for us to do during our days together. This cloud craft is one that I did with my students. Instead of the raindrops spelling out 'hello,' we spelled out their names. I thought it could be a cute, little keepsake that they could hang in their rooms that has a home and school connection.
Bridgette Lane