Home Tour Presented By: Designer Wholesale
With a beautiful home set on a large piece of property, Juan and Stephanie Soto had just one goal in mind when they decided to renovate their kitchen and master bathroom: update. "The house was built about 12 years ago," said Stephanie. "The original kitchen was much darker, with mustard-colored walls and that red-sandy tile." 
This time around, the Sotos opted for a classic, neutral look, starting with painting their home a soothing grey. In February 2021, they decided to renovate the master bathroom and then the kitchen. "We thought, 'Let's just get it all done,' if we're gonna live in construction, let's just do it," said Stephanie. Within four months, both projects were complete. 
The Master Bathroom 
The main focus in the bathroom? The show-stopping, wooden shower with two rows of tile accents. "It's just beautiful," Stephanie said. "I had no idea if I would like it when it was first shown to me, and now… it's just beautiful." At Juan's request, it also can act as a steam shower, with a control panel, a shower "window" to let the steam in or out and the possibility for incorporating diffuser oils, such as eucalyptus or lavender.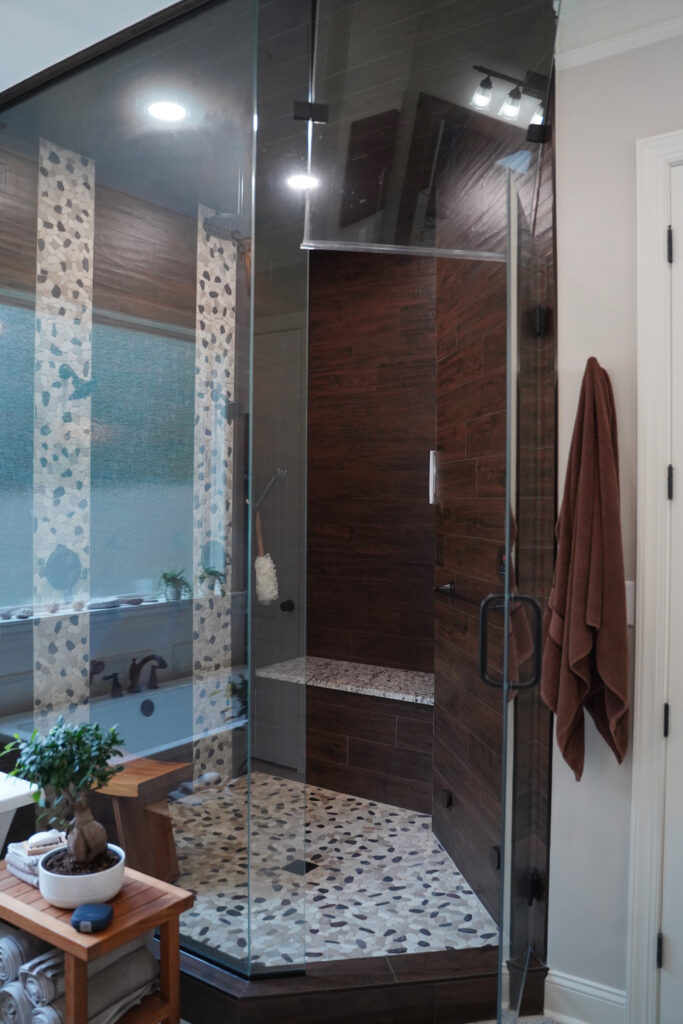 Next to the shower is a deep tub, with a large lip and gorgeous black hardware. "We had originally been looking for an oval tub, but we found this one instead," said Stephanie. Designer Wholesale even installed a special shower head into the tub, specifically angled so that it doesn't spray everywhere. 
The lighting fixtures, bathroom vanities and medicine cabinets are all brand-new, done in the same dark wood as the shower. Additionally, Designer Wholesale custom-made built-ins for the master closets, again using that dark wood to make the space cohesive. Using a variety of plants and natural materials, the Sotos have created a peaceful place to start and end their day.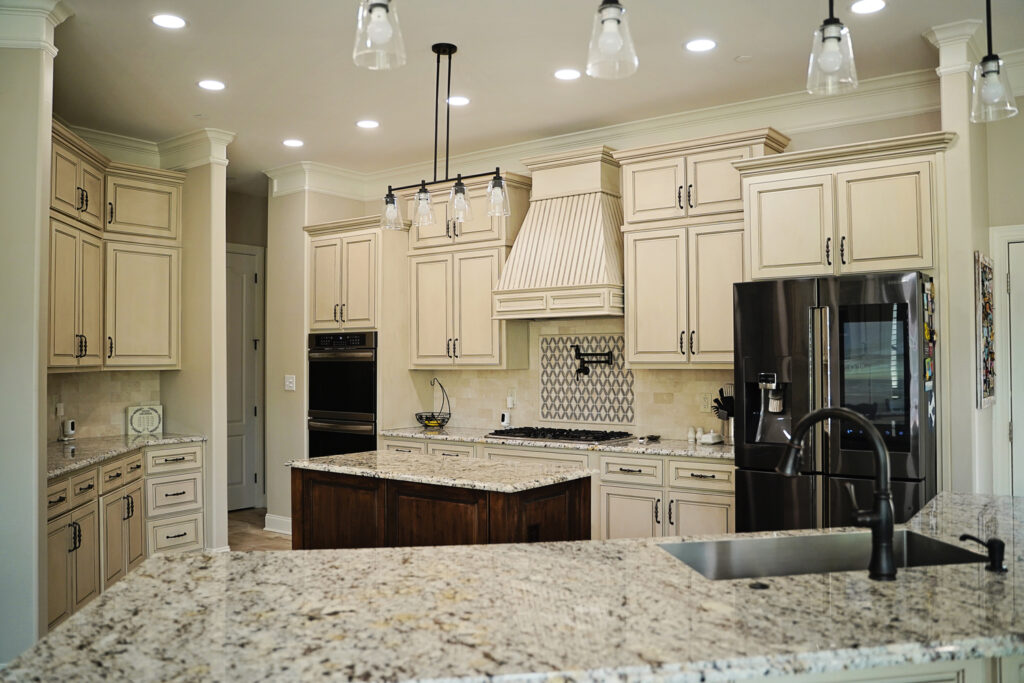 The Kitchen 
The main priority in the kitchen was to brighten the space. Other than that, "I didn't really know what I wanted, so I was really guided by Designer Wholesale," said Stephanie. To achieve that brightness, new tile floors, cream cabinets and beautiful granite countertops were installed. 
While maintaining the original footprint of the kitchen, Designer Wholesale added smaller  cabinets on top of the existing ones to increase storage space and adjusted the sink counter to be one level. This helped open up the kitchen to the breakfast nook and family room. Additionally, they redid the tiles around the two fireplaces, tying in a bright aspect to the surrounding rooms.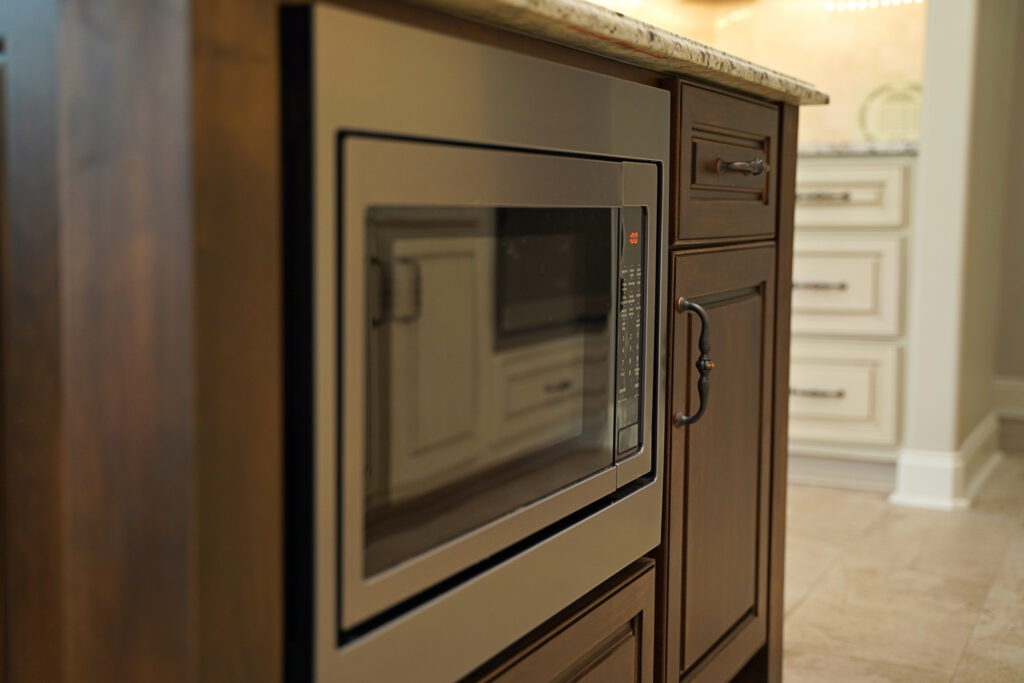 The kitchen is full of small, but distinctive features. The microwave is carefully hidden under the island. A pot filler — designed so you can stop carrying heavy pots of water from kitchen sink to stove top — is set against a new backsplash, which Stephanie credits to Designer Wholesale. "I'd never had a backsplash before, because I couldn't make up my mind on what I liked, but I love this one," she said. 
 This already beautiful home has been updated to make it the perfect home for quite some time. From the tile in the shower to the backsplash in the kitchen, each detail has been carefully considered. "[Designer Wholesale] was so patient and very good [at] making sure we were happy," said Stephanie. These stylish but classic rooms are certainly here to stay. 
Designer Wholesale by Capital Construction
720 Chaney Cove, Collierville, TN 38017  /  901-563-8989
Mon-Fri: 10am-5pm, Saturday: 10am-2pm
Appointments can be made after 5pm, Monday through Friday.