Home Tour: Presented by Designer Wholesale
A home renovation does not have to be all-encompassing. Instead, you can pick a point of inspiration and change what you want, keep what works and totally reimagine a space into something new – which is exactly what Cindy and Wade Smith did. 
The Smiths moved into a lovely Collierville home in 2012 but there were parts of the home that they were ready to update by 2020. They started with their master bathroom. "We had a garden tub and a small shower, which didn't work for us," said Wade. However, they did want to keep the counters that were original to the bathroom, so they needed someone who could do a partial renovation. 
Enter Designer Wholesale, who the Smiths chose because they are, as Wade said, "a one-stop shop" for both design and construction. The team at Designer Wholesale helped the Smiths design a large, beautiful tiled shower that would accommodate two shower heads to allow for different water pressures. Despite the size of the new shower, removing the original tub and shower made the bathroom appear so much larger. "It gave us some more space to work with," said Wade.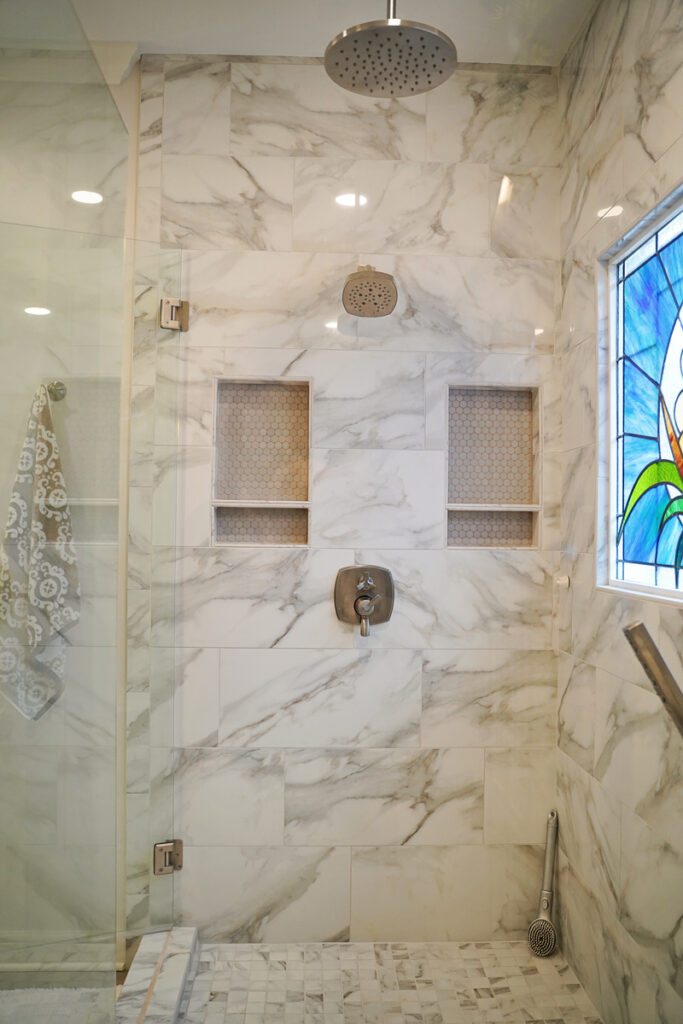 The new bathroom floor tiles and the two different types of shower tiles were chosen to help incorporate the browns of the original granite countertop, so that the entire bathroom looks brand-new. Designer Wholesale's team made recommendations on new bathroom lighting to help complete the space. 
The Smiths also decided to replace the original window with a custom-made stained-glass window by a local Memphis artist. "We looked through her collection and found one that we loved, so we just made a few color changes," said Wade. "Previously, we just had to keep the shutters closed all the time because our neighbors are [right next door]" added Cindy.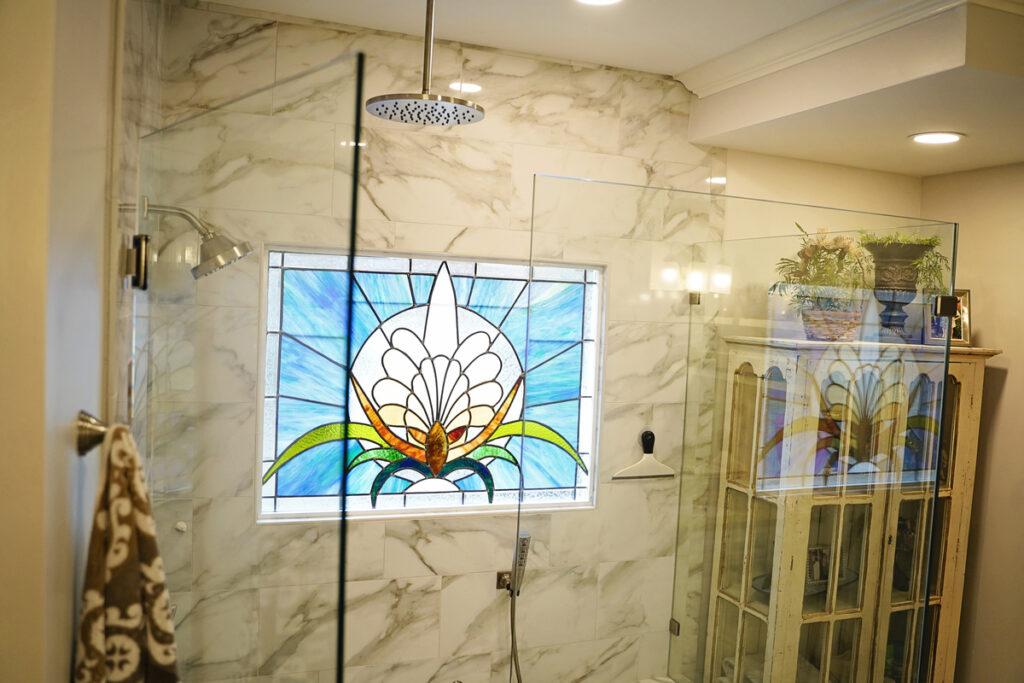 After the bathroom was complete, the Smiths turned their attention to their backyard. "We like to be outside and there wasn't much we could do with the yard, particularly when the weather was bad," said Cindy. "And Wade has always wanted an outdoor kitchen area." So, they set about building exactly that. 
Outside, Designer Wholesale helped extend the existing porch by laying new concrete, constructed a covered porch to match the home's roofline and built cabinets alongside the Smith's original grill. A TV and a heater were also installed so that the porch can be used any time. "It's so nice to grill and not get wet," laughed Cindy. The Smiths also decided to build a firepit, farther out in their yard, and are looking forward to using it year-round. "We have had a couple fires already, with the cooler weather," said Wade.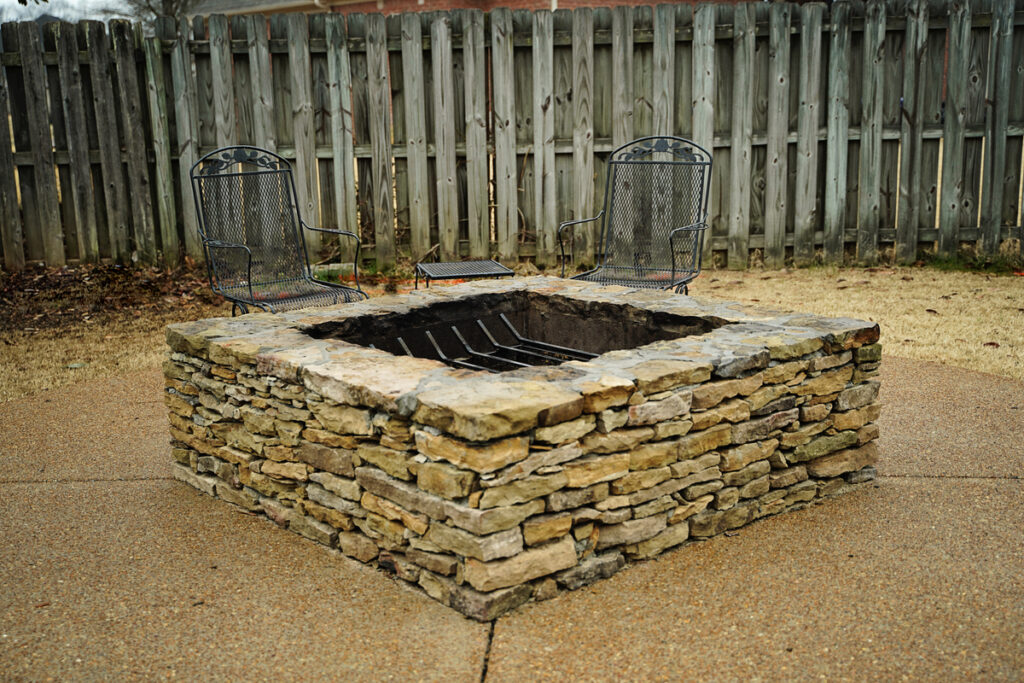 Together, the projects took about eight months to complete, from the first meeting at the design center to the final touches. "My advice to other renovators would be that it always takes a little longer than you think," said Cindy. However, the final results are undeniable and the Smiths are looking forward to enjoying the new portions of their home for years to come.
story | REGAN HEWITT
photos | CINDY B. THYMIUS