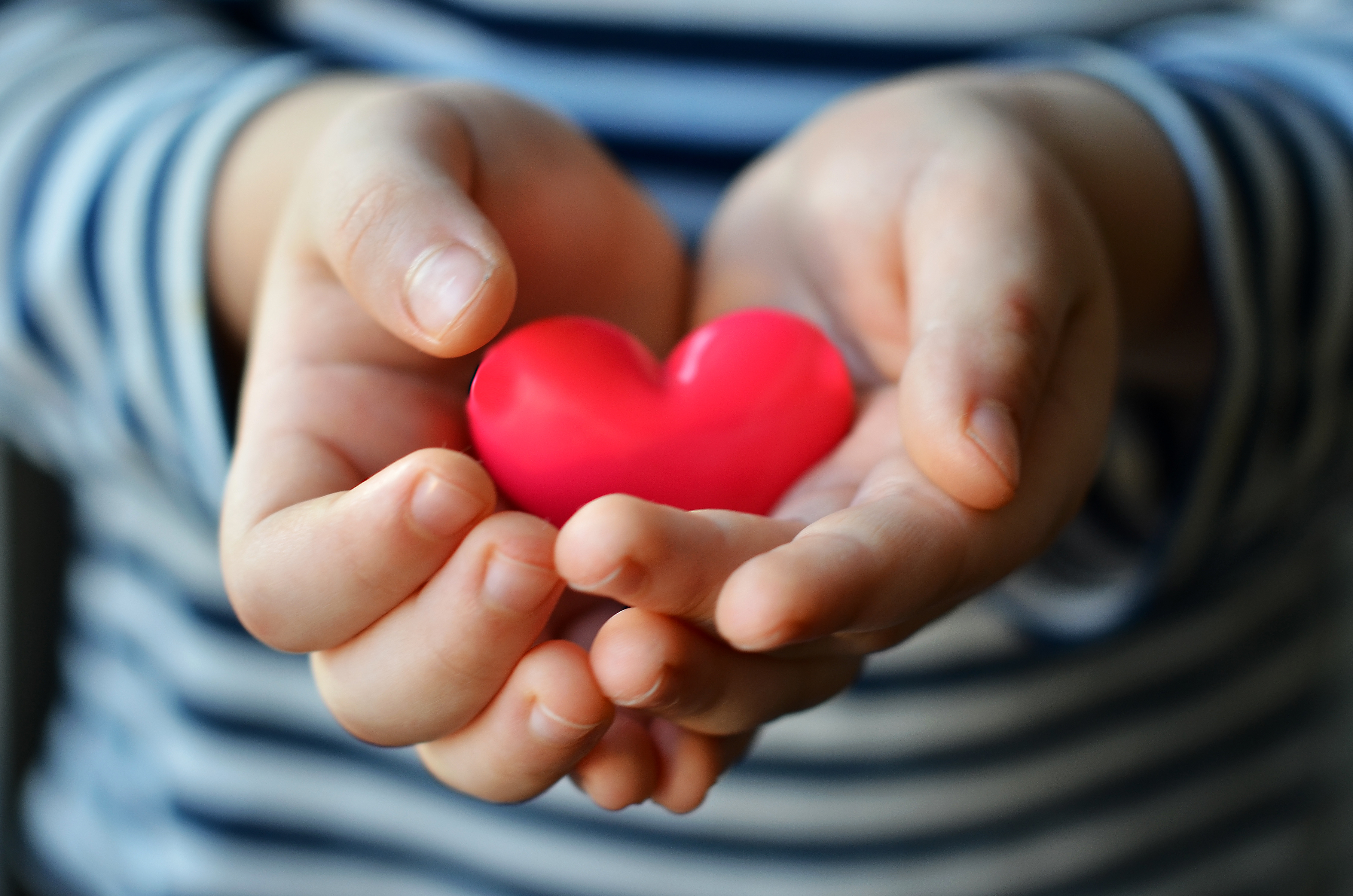 The Gift of Giving and Receiving
 "The best way to find yourself if to lose yourself in the service of others – Mahatma Gandhi"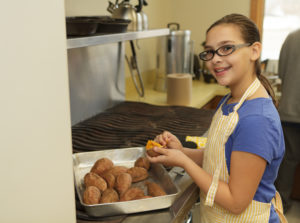 Christmas Eve is a magical time as a child. A beautifully wrapped present holds such mystery for young eyes. At first glance, your mind races through all the possibilities of what could be beneath the paper and bows, and waiting until dinner is finished to learn its contents seems near impossible. Whether the packaging was carefully unwrapped or ripped to shreds, the gift was meant for you, and that makes it all the more special.
Time passes and we all reach an age at which giving gifts becomes just as thrilling as it was receiving them all those years ago. We mature and find joy in making someone else happy – a gift more powerful than we could imagine. There is something inexplicably satisfying in witnessing someone unwrap a gift and respond with unadulterated amazement and happiness. Simultaneously the moment has touched you both – a feeling worth far more than the money spent, or the material item itself.
There is great satisfaction in giving back to the world around us. Over time we learn that true wealth is not acquired through earthly possessions, but by leading a fulfilling life. There are few things more fulfilling than knowing you have made a profound difference in the lives of others.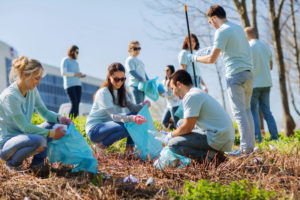 But what about being on the receiving end of a meaningful gift – as an adult? Depending on the scenario, the focus of the gift can shift from the bright-eyed luster of youthful eyes to an uneasiness of accepting a gift you may have deemed as 'charity'. This scenario happened to a nearby family, who wishes to remain anonymous, but has shared their story.
Two Sides of the Same Coin
The family was walking to their car after church one Sunday, several Decembers ago. The family had two young children and the wife was six months pregnant with child number three. Someone from the church called out to the family as they were making their way through the parking lot to their car, in an effort to get their attention. The church member, who is also a friend, approached with a big bag in her arms. Her eyes hung low and she barely managed to say that the bag was a Christmas gift from the church – while giving the gift to the family. The exchange was remembered as awkward, and the friend quickly made her exit in the opposite direction.
"It took a few minutes to get us loaded into the car and settled before it dawned on me that we were receiving charity." The friend was part of a church committee that sought out families in need of additional support over the holidays. "I remember I told her 'thank you' as she walked away, but I felt like I wanted to make her feel better about it…that the contents of the bag would really make a difference for us." The family had suffered from job loss a month before, and three months before that, they had moved into their "dream home", not long after they found out about their pregnancy. "We were dealing with a big mortgage payment, big belly, and an even bigger shock." The family did not consider themselves suitable candidates, until they received the gift bag. "The feeling was strange, but we accepted it with gratitude."
The question was posed – "How would you have felt had you been in the parking lot that day receiving the charitable gift? Ashamed? Grateful?" Discussions continued about how our culture insists that no matter how dire the situation, we should refuse to accept charity from anyone willing to give. Then this statement was made – "If you're too ashamed to accept charity from others who are willing to give it, what does that say about how you give?"
The capacity at which we can give is different for everyone, but the conversation concluded by saying that "if we don't allow ourselves to receive that charity, we aren't allowing others to truly give. It's all two sides of the same coin."
Ready to Take Action?
Every new day provides an opportunity to do something good. Those positive actions in turn, ripple out into the community. Many people volunteer because they want to feel useful, help someone, share a skill, challenge themselves, or gain leadership skills. If you are willing or inspired to give back – now is the perfect time to get motivated. Find a good reason that rings true with you and use that to motivate yourself. Whether you just want to help, meet new people, get out and become more social, or learn something new – these are all great reasons to get motivated and help out your community.
TourCollierville has put together a list of local giving opportunities during the months of November and December that can help kick-start your own positive ripple into the community this holiday season.
1. Mid-South Food Bank
Support the Mid-South Food Bank by running in their 'Hungry Turkey 5K' at Shelby Farms Park on Thanksgiving Day. There is even a 'Kids Dash' for children 8 and under that is free!
2. Town's Visitors Center and Special Events Division
Volunteers are needed during the holidays at Town special events.
Please reach out to Jennifer Taylor, Special Events Coordinator, via email jtaylor@ci.collierville.tn.us
3. Collierville Cares!
December 2nd Collierville Cares will be at Chili's collecting items for Collierville residents military personnel overseas. If you are interested in helping with this cause, volunteers may be needed to help package boxes.
Contact Alyssa at alyssamcook@hotmail.com or through the Collierville Cares facebook page to learn how you can help!
4. Local Schools
Contact any of our schools and adopt a family. Teachers always know of homeless families or families in tough situations who need help.
Guidance counselors are a fantastic place to start!
5. Collierville Burch Library
Give back to your local library! 14 years and older volunteers are needed on an ongoing basis! For those willing to give, there are scheduled to work 2 hour periods once a week. More hours can be given upon request. A variety of volunteer opportunities are available that include but are not limited to: keeping shelves neat, cleaning books, organizing DVD shelf, tidying up book kits in the children's area, cutting paper forms, etc.
For more volunteer information contact Yvonne McKinney at 901-457-2600.
6. Collierville Animal Shelter
Hands-on volunteers (dog walkers, cat cuddlers/groomers, greeters, cleaning crews) and Outreach volunteers (help with animal adoption) are always needed at the Collierville Animal Shelter!
Learn more about volunteer training and how to serve by calling 901-457-2670 or stop by the Shelter at 559 E. South Street.
7. Harrell Performing Arts Theatre
Serve "behind the scenes" volunteering at the Harrell Theatre! Theatre volunteers are typically needed on a production-by-production basis.
To volunteer with the Harrell Theatre, email Terry Dean colliervilleartscouncil@gmail.com or call 901-457-2780.
8. Morton Museum
Become a volunteer ambassador of the Morton Museum! From children's activities to in-depth tours, or impersonating a historical figure, there are many ways to give your time to the museum!
Visit the museum's website here: colliervillemuseum.org/get-involved or call 901-457-2650 for more information.
9. Volunteer Odyssey – http://volunteerodyssey.com/
Additional Opportunities, as Provided By cityCURRENT:
Places to Volunteer