Gardening and Giving Back
Spring is here and it's time to get our hands dirty — for a good cause!
Spring in Collierville is such a wonderful time of the year. Everyone seems to blossom like the yellow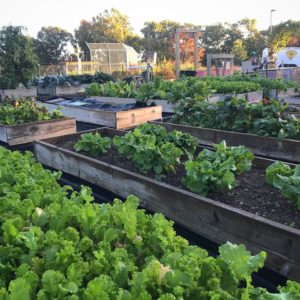 buttercups along the sidewalks. We all come out of our 'rainy, winter hibernation', as I like to call it, to enjoy the sunshine and buy a bag of potting soil! Yes – it's time to get our hands in the dirt – amending the soil from the damage caused by winter and planting seedlings for our summer gardens.  In that preparation, won't you consider donating some of your time and/or resources to our local community gardens that share its bounty with the rest of the community? Below are two local gardens that are giving back its bounty by the basket full!
Victory Garden
Collierville Victory Garden is a working garden hosted by Collierville Christian Church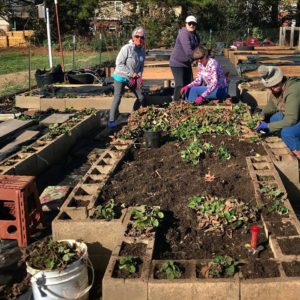 that has been growing vegetables for the community for the last 11 years. 100% of produce is donated and given to charitable organizations such as the Collierville Food Pantry, Resurrection Catholic School and flower donations are made to Page Robbins Adult Day Center.
Stephanie Alligood, master gardener and project leader over the Victory garden, says the garden is rich in more than just produce. "It's very much a communal project. There is a group of us that come (to the garden) and we just enjoy spending time together. It's a nice way to get outside, get your hands dirty, and talk and laugh at the same time, all while giving this food away to people we know appreciate it" says Alligood. When asked about her experiences in donating the produce, one particular science fair project stood out in her mind. "We'll give the kids at Resurrection Catholic School a lot of carrots in the Spring and one particular carrot we grow is called 'purple dragon carrots' that are purple on the outside and orange on the inside. The kids used it in their science lab saying "what is this? It looks different on the outside but tastes like a carrot". And they (students) found a way to relate it back to it doesn't matter what you look like on the outside, we're all the same on the inside. It's just one story of how the garden is showing us that we're all in this community together and trying to help each other." 
There aren't any restrictions on who can volunteer! Alligood suggests bringing sturdy shoes and gloves and for parents to accompany kids under 18 years old. Tours are also offered through the garden!
Volunteer needs range from weeding to picking produce, arranging flower bouquets, and delivering donations! Even local businesses are pitching in, such as Donut Hutt, that donates its weekly coffee grinds to their compost and Russell's Farm Supply Co. providing many of the gardens "starts".
Community Garden
The Epiphany Community Garden has produced thousands of pounds of vegetables since the five acre property was developed into the garden it is today. Owned by the Epiphany Lutheran Church,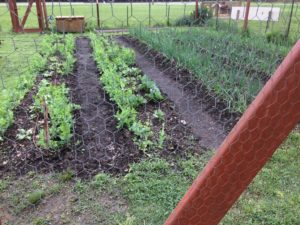 the vegetable garden was started by the Church 6 years ago and donates 100% of its produce to the Collierville Food Pantry, St. Mary's Soup Kitchen, and even donates floral bouquets to the Page Robbins Adult Day Center.
"The garden is meant to be a community effort," says Pastor Monica Weber of Epiphany Lutheran Church. "There is one older lady in the community who comes and brings us plants to plant, and sometimes people will even stop by when they see us out there and will help out for just an hour or so. We've even had people bring us bottled water on a hot day! So we welcome anyone willing to volunteer and would just love to have them participate however they can!"

The garden is located at Wolf River Blvd. and Bray Station and if you're driving around that area, you may spot the "Garden Team," as Weber calls them, hard at work! "This is a way we can show the love of God for all people, and it's such a blessing for us to be able to grow produce and give it away," says Weber. The produce is so deliciously tempting that even local deer will jump the fences to get to it!
Maybe you cannot donate your time this year, but monetary donations are being accepted through their Go Fund Me page  for the much needed fence repair improvements to be done this year!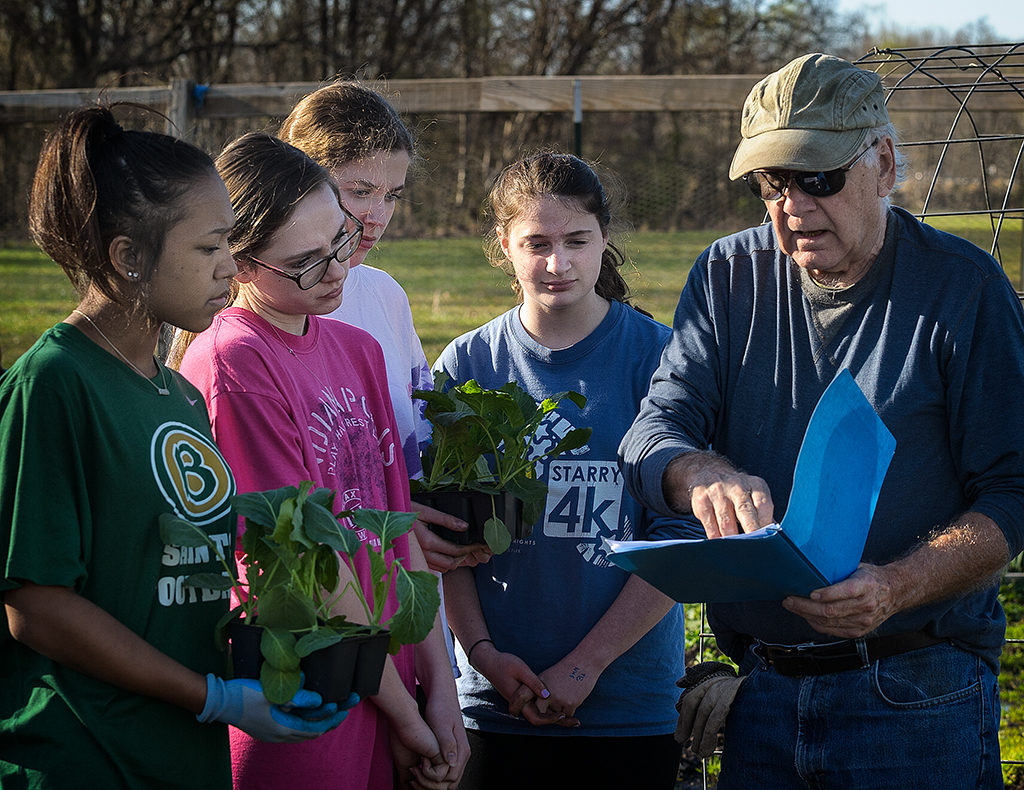 If you're anything like my grandmother, every summer you always have a surplus of tomatoes and peppers to share. The local Food Pantry would be a wonderful place to see your surplus go to good use!
The Collierville Food Pantry is open on Thursdays from 9:30-11:30AM and located at 167 Washington Street Collierville, TN. Contact the Food Pantry with any donation questions you may have at (901) 853-3235.
Help keep our Town's belly full this spring and summer by volunteering in one of our local gardens!