Filling the Frame – By: 901Music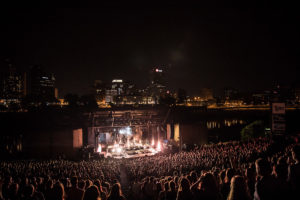 In 2015, I was working at Walt Disney World Magic Kingdom as a photographer. In addition to my passion for photography, I always loved music, and enjoyed being a part of friends' ventures into music as they worked to get gigs around Memphis and elsewhere. Eventually I realized that with the rise of social media, people began to want not only information, but images, quicker. As I thought through ways to combine my two interests and my love for Memphis, 901Music was born. 901Music's goal is to provide live coverage of large-scale music events in Memphis and beyond. We wanted to go out and cover large Pop music shows and festivals (E.g., OneDirection at Soldier Field in Chicago, 102.7 KIIS's Wango Tango in Los Angeles, the American Music Awards in Los Angeles, iHeart Radio's Jingle Ball in Dallas), garner the fans from those events, then come back to Memphis and cover local shows. The fans/followers we collect would then be in-tune with the Memphis music scene. We work hard to accomplish this goal, although the avenues in which we accomplish it are ever-evolving and improving. A lot of the work is now done in the background.
As Laura and I begin to be hired to shoot events like the Billboard Music Awards and American Music Awards, we still love and are passionate about bringing recognition to the Memphis music scene. When we shoot events that are not for 901Music, we find opportunities to talk about what's going on in our city and the artists that make the music scene so vibrant. We're excited about continuing to pursue our original mission of bringing awareness to the Memphis music scene. One of our favorite things is still shooting local shows.
With Spring and Summer rolling in, we wanted to give you a preview of some of our favorite venues for enjoying music, and some of the shows we're particularly excited about.
In May…
5 Fridays of Free Jazz
This lively series of free jazz concerts come courtesy of the Levitt Shell and the Memphis Library Foundation. All performances are at the Benjamin L. Hooks Central Library in East Memphis, and are very family-friendly. No librarians telling you to shush at these concerts! Food trucks are on site. Talented jazz instrumentalists and composers The Maguire Twins perform at the final concert of the year on May 3.
Germantown Performing Arts Center
GPAC offers luxury and an upscale, more formal experience. The venue has an acoustically perfect 868-seat main stage theatre, a black box theatre, and two outdoor performance spaces. It's a lovely space for a variety of world-renowned artists in classical music, jazz, Broadway, ballet, and more. Although performers come from all over, we are especially happy to see the season finale of the incredibly talented Germantown Symphony Orchestra on May 11.
Bar DKDC
Located in the historic and eclectic Midtown neighborhood of Cooper Young, Bar DKDC offers patrons an intimate space to enjoy some sweet soul music. It's a fun and funky little place with cool art and décor from around the world, a vintage photo booth, and a revolving menu of delectable global street food. Most shows are late-night, and one we are looking forward to is the midnight performance of Mississippi guitarist-singer-songwriter Jimbo Mathus on May 18.
River Series at the Harbor Town Amphitheater
Tucked into the quaint downtown Harbor Town neighborhood, just off the Mighty Mississippi, this small outdoor venue is a hidden gem. The River Series offers concertgoers the chance to see wonderful local and national bands in a beautiful, intimate setting. West African-inspired Obruni Dance Band and singer-guitarist Yazan will perform on May 19.
The Green Room at Crosstown Concourse
The Green Room's acoustically treated space and state of the art audio-visual equipment combine for a premier listening experience. This delightful lounge-style space is located in the amazingly cool Crosstown Concourse – a meticulously renovated former Sears Merchandise Distribution Center built in the 1920s. The Green Room is surrounded by options for dining and shopping before or after a show, and is an excellent venue for enjoying a variety of musical performances such as acclaimed Memphis artist Chris Milam on May 23.
 In June…
Hi Tone
A long running venue with a very cool vibe, the Hi Tone is in the heart of the up and coming Crosstown neighborhood. This standing-room-only funky dive bar offers live music, and tasty food almost every night of the week. The late-night acts showcase hip and happening underground music. One we are really looking forward to is Japanese rock trio The 5.6.7.8's on June 1.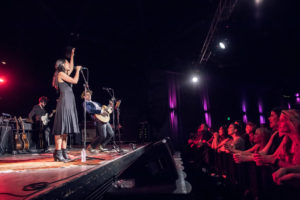 Minglewood Hall
Located in a beautifully renovated building in Midtown, Minglewood Hall can accommodate 1,600 guests and attracts popular acts from all genres – from indie band Bon Iver to reggae band The Wailers, from hip hop legend Snoop Dogg to classic rock icon Elvis Costello. As an added bonus, several cool businesses are located in the Minglewood Plaza, such as a dance studio, a local radio station, and the 1884 Lounge, a more intimate venue that hosts some awesome local talent. We are looking forward to singer-songwriter John Moreland in the 1884 Lounge on June 11, and Grammy winning jazz and funk collective Snarky Puppy in the main hall on June 12.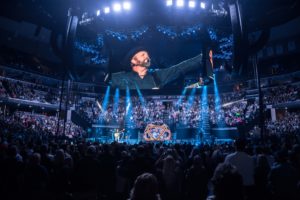 FedExForum
In Downtown Memphis, you'll find FedExForum, home of the Memphis Grizzlies and the University of Memphis Tigers. When it is not occupied by devoted basketball fans, the Forum welcomes concertgoers – and lots of them! The venue seats over 18,000 and attracts headliners from around the world. There are dining and snacking options on every level. We can't wait to see the Grammy Award winning duo Twenty One Pilots on June 26.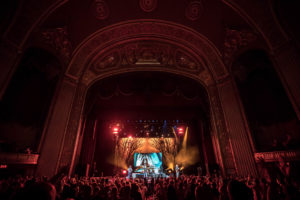 Orpheum Memphis
With its long and historic past, the Orpheum is a premier destination for Downtown Memphis. The theatre is plush and upscale with 1920s-style opulence, but the vibe is warm and friendly, giving the shows an intimate feel in spite of the space for 2,600 guests. Each year the theatre hosts a season of the hottest Broadway touring companies, screens films from the Golden Age of Hollywood, and showcases an eclectic array of musical talent. Celebrated rock legend Peter Gabriel performs on June 26.
Levitt Shell
Located in Overton Park, this Memphis landmark is the outdoor amphitheater where Elvis Presley gave his first paid concert in 1954. Today it offers free music every Thursday – Sunday in the Spring and Fall. A huge hit with families, it is kid-friendly and pet-friendly. Bringing your own food is allowed, and is also available for purchase on site. The Levitt Shell presents two paid fundraising shows each year, and more than 50 free concerts from a variety of acts. We are excited about the Grammy winning, all-female mariachi sensation Flor de Toloache on June 28.
In July…
Lafayette's Music Room
The original Lafayette's rock and rolled in the 1970s, attracting big names and big crowds. Today, thanks to the revitalization of Overton Square, the venue is once again a vibrant music scene, hosting everything from local favorites to bigger acts, such as Leon Russell and the Wood Brothers. You'll find live music seven nights a week and a jazz brunch on weekends, accompanied by delicious Creole fare. Indie rock sensation Built to Spill will perform on July 9.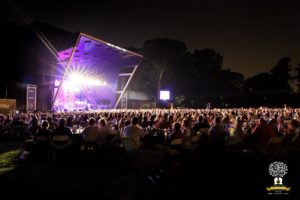 Live at the Garden
This open-air venue is hosted by Memphis Botanic Garden in East Memphis, justly famous for its beautiful scenery. The popular summertime and early fall concert series are fun and relaxed, as many people opt to bring their own picnics, blankets, and chairs for lawn seating. Table seating is also available. Food trucks are on site for anyone wishing to buy food at the venue. Live at the Garden features bigger acts, such as iconic rock band The Doobie Brothers on July 13. Be sure to take a look at their newly released lineup for the summer on pg. 2, in case you missed it.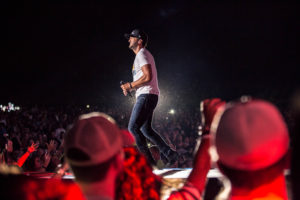 BankPlus Amphitheatre
Just outside Memphis, in Southaven MS, the BankPlus Amphitheater at Snowden Grove is one of our larger venues – it boasts 4,000 seats in the lower amphitheater bowl with room for 7,000 on an elevated, nicely tended lawn. A surrounding plaza has plenty of concessions for purchase. The concerts are for all ages, and feature some of the biggest acts in the business, including chart-topping country artist Chris Young on July 18.
Each venue is special, offering a chance to truly experience music in different ways.  Whether you are looking for an intimate night out with one special friend to hear a local artist, or the opportunity to sing along with a thousand fellow groupies, the Memphis area has the perfect place for you to hear your favorite or discover a new one this Spring and Summer.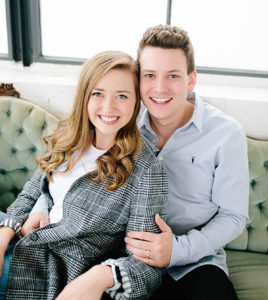 story & photos | 901Music
Laura and Nathan Armstrong, Tim Simpson, Jr. (not pictured) Founders of 901Music.