Fall Threads
The season is here. Brisk winds that will give one chills, pumpkin-flavored everything, and eye-popping colors appearing all over trees can only mean one thing, fall is here. But, let's be honest, it's all about the sweater part of "sweater weather," the fashion that the season really brings. Wrapping up in a cozy cardigan and slipping on one's favorite pair of boots is the all-time thrill we really look forward to. With that comes new fall trends that every gal around town is waiting to hear about. There are many trends this fall that are so fun and can allow one to really amp up their Friday night regular.
The '70's are back, baby! Whether you are going out with the girls or hitting up the movies with a date, throwing on a metallic mini skirt with some high, slouchy boots can take a really simple idea and add a little pizzazz to the night.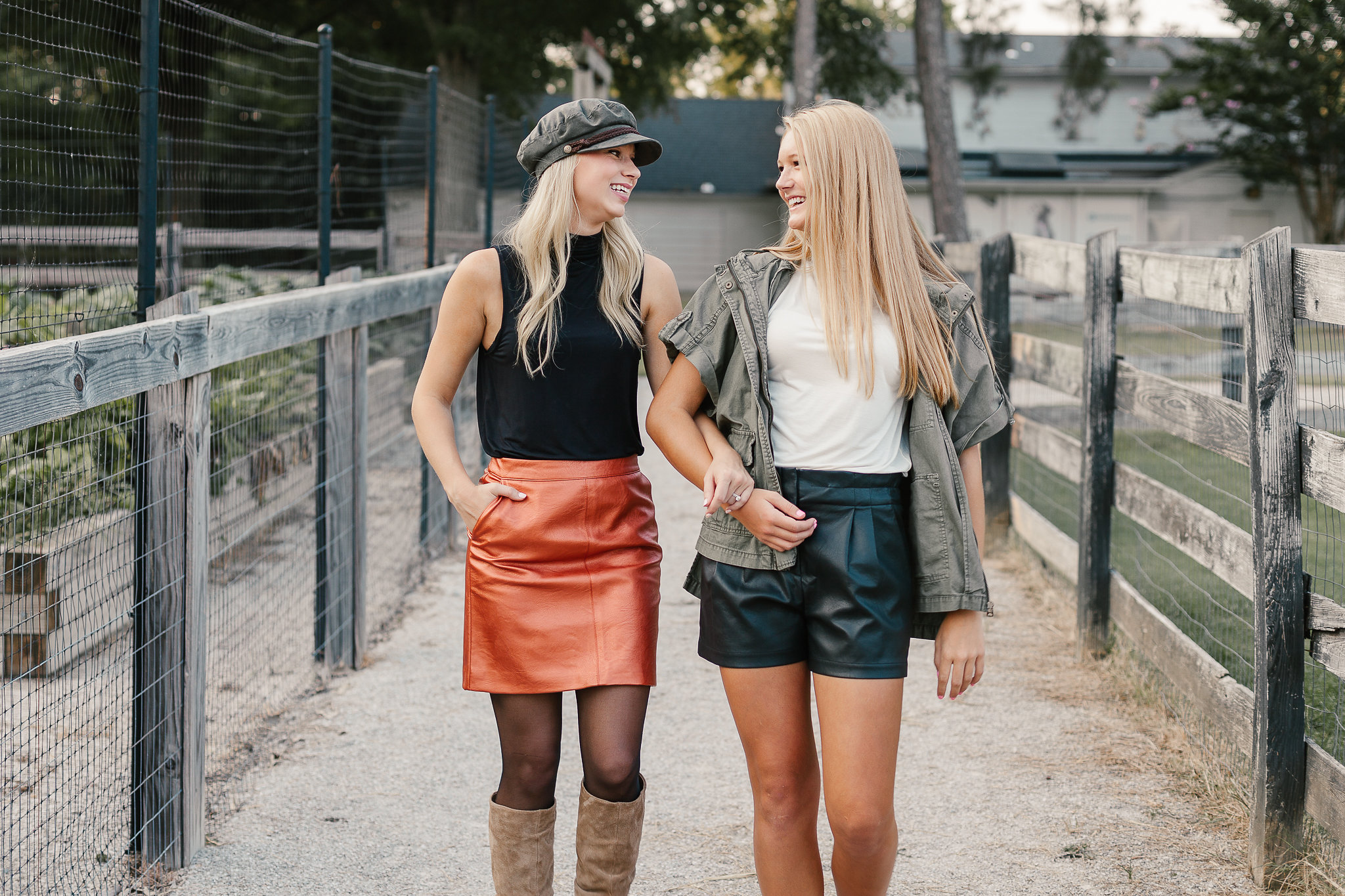 Leather is in this season, and it is really easy to jump to that leather jacket one has had forever. A great way to spice up going to your high school football game is throwing the leather trend into a pair of shorts or a fun fiddler cap. It can really elevate a school-spirited outfit by pairing one's school colors or t-shirt with it.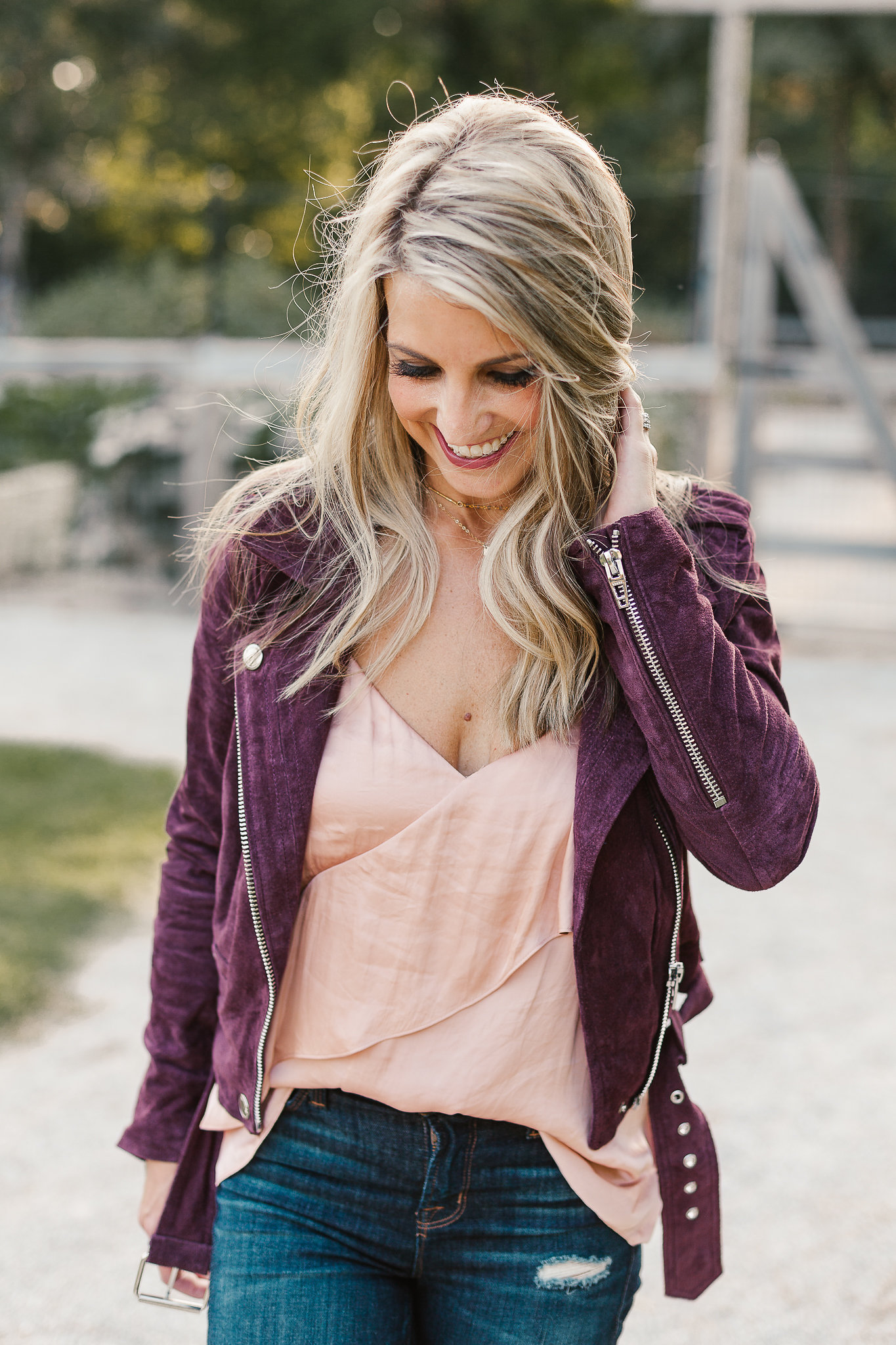 A trend I honestly did not see coming was bringing blush into the warmer palette of fall. Blush is the hot color this season, especially paired with a deep berry piece. This trend is great for bringing that dainty versus fierce element into it. By finding a soft piece, one can tie in that rocker chic look with a deep berry lip or moto jacket.
Other fall trends that can tie into one's Friday night plans is to incorporate velvet or suede into the mix. Whether it be a suede mini skirt or a velvet top, have a little bit of fun with the mix-matching of fabrics. It can do wonders for an outfit.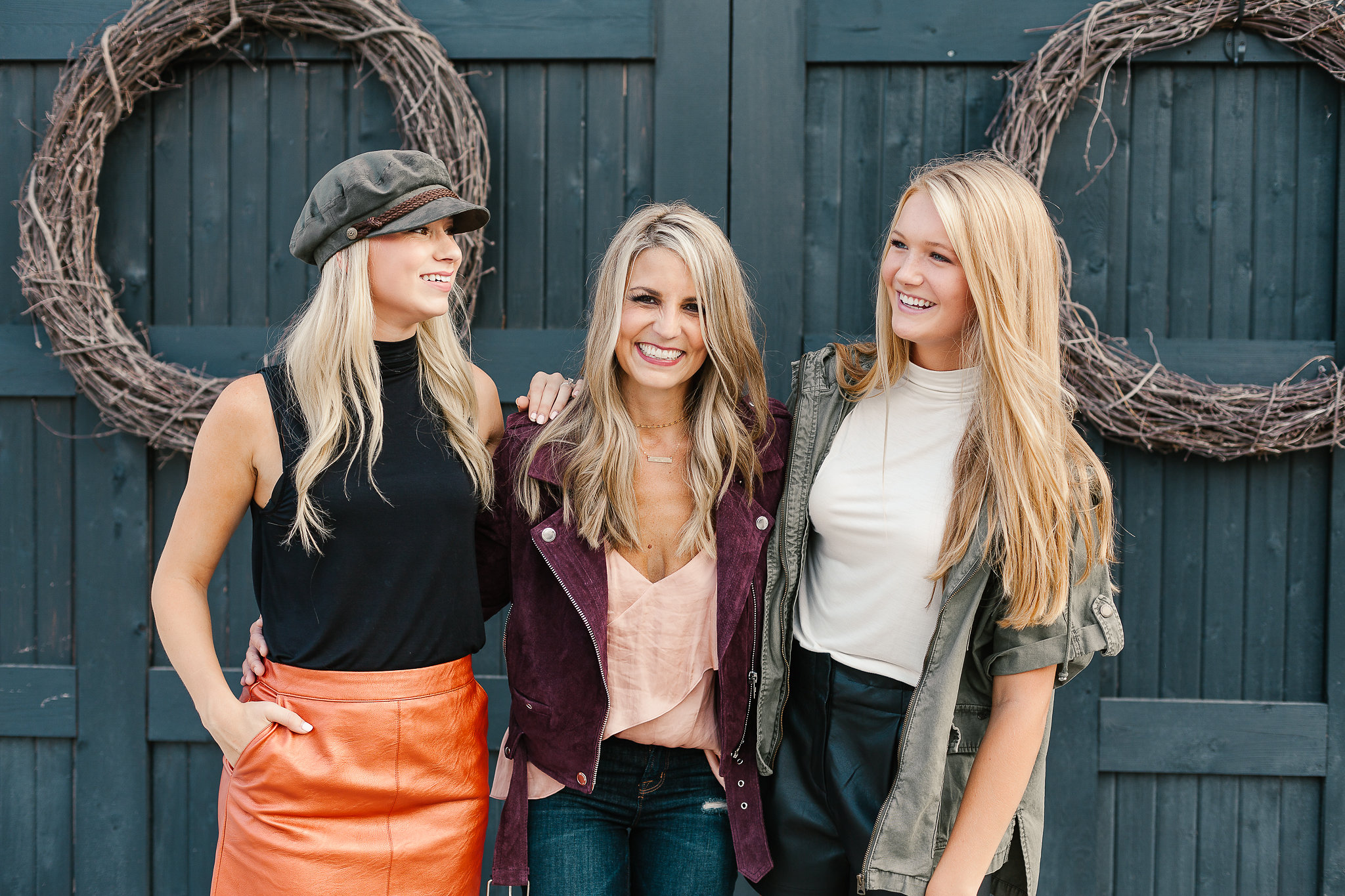 Now that the trends are out, it's time to stock up on all those pieces that can really take a Friday night to the next level. My #1 advice: don't be afraid! If it's a trend out of your element, shake it up a bit and wear it with confidence. Happy fall, y'all!
By Shelby Jewel Tucker, The Memphis Jewel Models: SJT, Lauren Jordan, Evan Montgomery Photographers: Sean Flowers Photography, L. Flowers Photography
Pieces provided by: Southern Couture, Shelby Tucker Location: Bobby Lanier Farm Park, Germantown, TN