European Expansion: Chef D'Oto Opens Café Europe at Carriage Crossing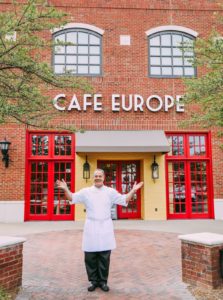 After taking several months away from restaurants, Chef Michele D'Oto is back and better than ever with his new venture, Café Europe, which opened in late July at Carriage Crossing. D'Oto is known around town for his pasta, as he previously owned and operated both Pasta Italia and The Pasta Maker
In January 2019, a sign hung on the door outside The Pasta Maker in Germantown stating that the restaurant would reopen on January 21. As D'Oto normally takes a month-long trip back to Italy over the holiday season, everyone simply waited for his return and the restaurant's reopening. Despite that sign, before the end of January, The Pasta Maker announced it would close permanently. Pasta –– and D'Oto's –– fans across Memphis were heartbroken. 
However, D'Oto could not stay away from the blossoming food scene for too long. When he decided to open Café Europe, D'Oto wanted to expand on his culinary repertoire, moving beyond just pasta and into European cuisine as a whole. 
The menu has everything from gnocchi to ceviche, as well as the pasta for which D'Oto is so beloved. Inspired by D'Oto's favorite dishes from his travels, the menu includes dishes from France, Spain and, of course, Italy. In fact, some menu items are dishes that D'Oto's mother made for the family when he was growing up in Modena, Italy.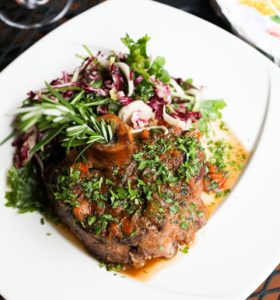 Café Europe has patio seating, a fabulous brunch menu and –– surprise! –– both a cheese and a dessert cart. The restaurant will sit about 70 guests indoors, perfect for lunch or dinner while shopping at Carriage Crossing. D'Oto is dedicated to every guest experiencing authentic European food and a delightful atmosphere.
Story by | Regan Hewitt