Enough Tricks, Only Treats
Is there anything scarier than an October without Halloween? It goes without saying this year has been topsy turvy from the moment "coronavirus" and "COVID-19" entered our vocabulary, but being faced with subdued holiday festivities might be the most frightening scare of all!
Nothing screams "Fall is here!" like visiting the local pumpkin patch. But will there be pumpkin patches this year? Will we walk the rows of knotty gords and Cinderella pumpkins to find the prized family jack-o-lantern? After calling around to a few local farms as we went to print with this issue of Tour Collierville, the consensus on opening pumpkin patches seems, well, "patchy" at best. 
Collierville Presbyterian Church offers a local pumpkin patch favorite that had a wonderful attendance for a great cause in 2019. "CPC had an amazing turnout and raised over $7,000 for our Outreach, Missions and local needs, as they arise," shares CPC Elder and Pumpkin Patch Chair Linda Stamps. "We are deeply saddened that we won't be having [the pumpkin patch] this year due to COVID-19. The patch requires a lot of help which was supplied in part by the youth in our school clubs. We are looking forward to hopefully a healthier 2021 and we'll bring the Pumpkin Patch back bigger and better!"
Another fall family treat is visiting Menagerie Farms for petting zoos and hay rides, along with finding Charlie Brown's Great Pumpkin! Menagerie Farms explained that their plan is to have pumpkins shipped to their farm for visitors with the hope to have several "family days" during the season, but have not yet made the final call on opening. Other favorites like Tom's Farms in Rossville, TN are on the fence as to whether they are opening or not, but shared that their pumpkins are planted and will be ready for visitors, if they do decide to open!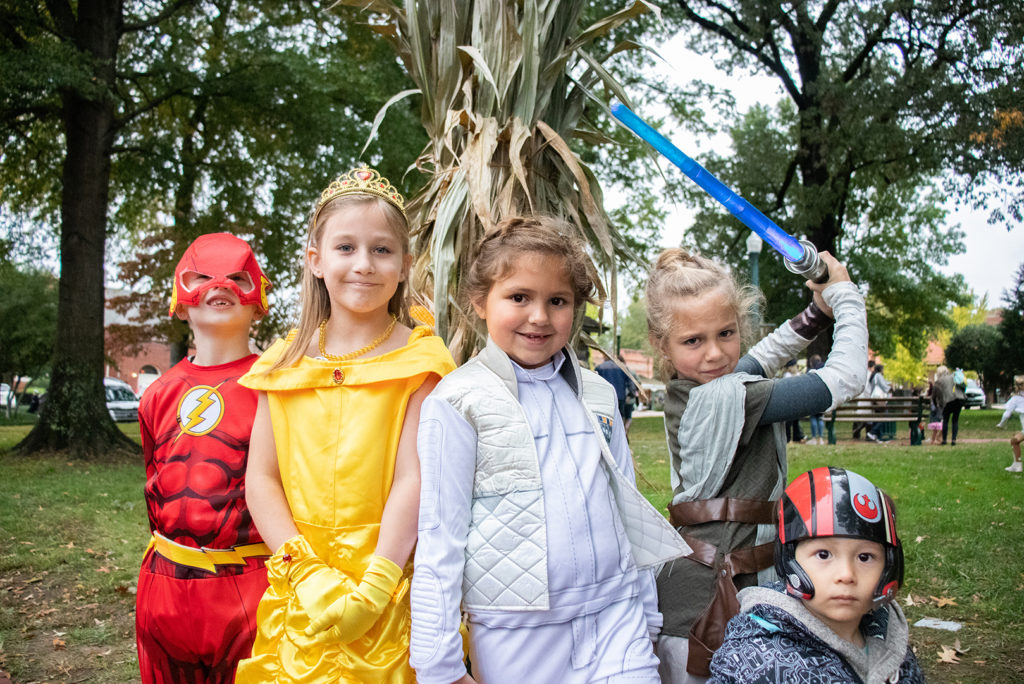 So we may have to buy our pumpkins from the big box stores instead of on the farm, but "We'll get through it," says Collierville parent and Town Public Information Officer Jennifer Casey. "With all the changes the pandemic caused, it's also sparked creativity, changing how we connect and celebrate," continued Casey. "I'm hoping that instead of feeling like some of the seasonal fun is being taken away, we can discover new ways to make memories. Fall is one of my favorite seasons and I plan on enjoying it with my family as much as possible!"
Despite these dark times, we can still make these memories sweet. Speaking of sweet, what about trick-or-treating?! Will porch lights be OFF on All Hallows' Eve? Collierville residents, Tom and Cathy Messerly, plan on decorating their doorstep but are rethinking the tradition of gifting candy to those in costume. "Because many families look forward to our Halloween display every year, we don't want COVID-19 to prevent a long standing tradition," shares Tom. "Yes, we do still plan to decorate this year. Our display works well for both drive-by and in-person viewing. There will definitely be modifications made to ensure social distancing, but what that looks like remains to be seen." 
While leaving candy out on the porch may satisfy a trick-or-treater's sweet tooth, Lynn Ward, Whole Health Educator and owner of Lynn Ward Wellness LLC, encourages neighbors and parents to use this opportunity to think creatively on how to make this holiday memorable. Ward shares, "Halloween may look different this year, but there are many ways to creatively and safely celebrate Halloween. Collaborate with neighbors to create memorable times together. Ideas include sidewalk chalk activities or even a Trunk-or-Treat option. Small musical instruments are also favored by children and after trick-or-treating, plan a street parade for the ghosts and goblins to play their kazoos, recorders and blow their whistles while socially distancing and marching down the street. Consider taking up a collection of things like block erasers, kid-sized masks, Lysol® wipes and surprise a teacher with a Halloween 2020 treat! Getting creative can make this Halloween the healthiest, funnest and safest one yet. Kids may have so much fun that they don't miss the candy!" A jack-o-lantern spotting might also be a fun way to connect with neighbors and give kids a chance to spot some ghastly good fun!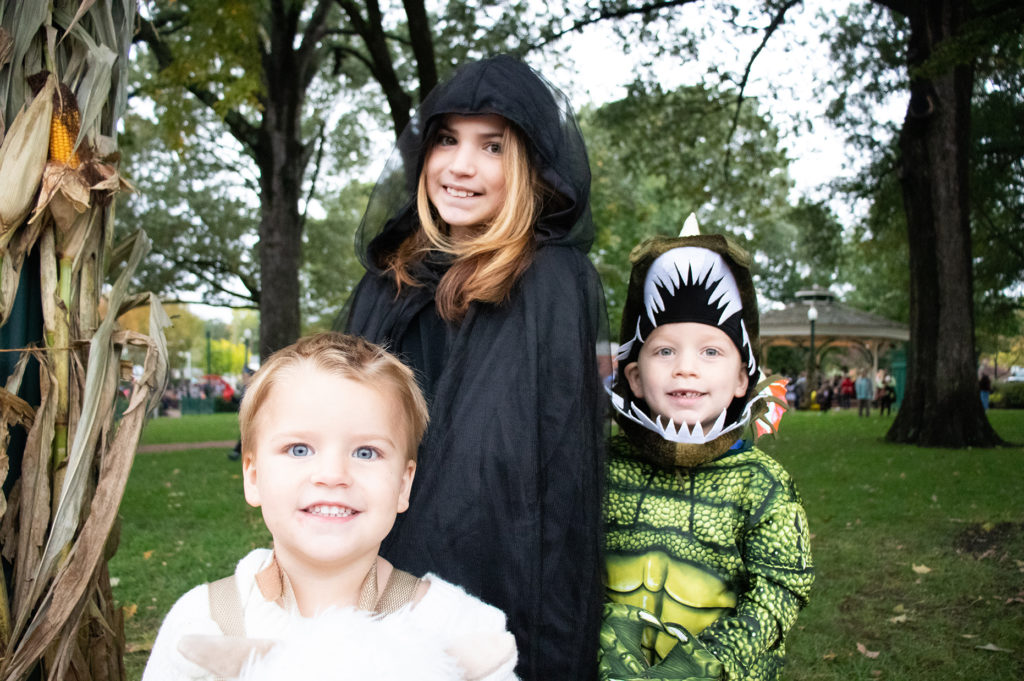 The good news is that Halloween falls on a Saturday this year, meaning families will have the opportunity to celebrate safely, however they choose, and the Town of Collierville anticipates a BOO-tiful holiday season ahead! "The Town of Collierville is working hard to provide the community and all its visitors a fantastic holiday season, starting with the beautiful corn stalk and pumpkin displays in the Historic District," shares Collierville's Director of Tourism Ashley Carver. "You don't want to miss this terrific family photo opportunity. It's no wonder why Collierville's Town Square is a favorite for area photographers during the holiday season!" 
Tour Collierville wishes everyone a SPOOKTACULAR holiday season! 
story | Anna Bell
photos | Nicholas Cotros