Education That Works
If you follow national trends in business and education (or regularly read Tour Collierville), you're aware a chasm exists between the training students receive before leaving high school and the training needed to fill entry-level positions. This gap was created through a systemic ideology that all students needed to go to college to find "success" after high school.
Approximately 67 percent of the national class of 2011 pursued postsecondary education. Nearly seven years after graduation, less than 30 percent have a certificate, diploma or degree to show for their efforts. This cohort of individuals in their mid-20s is floundering in the job market, under qualified for highly technical roles but overqualified for entry-level positions. Is this what we consider success?
Collierville Schools said no. They saw the statistics as an opportunity, and rather than sticking with the same plan, they tapped the minds of thought leaders to create a revolutionary plan. Vision 2021 is a comprehensive, industry-leading educational model designed to charter a path toward professional success for every Collierville student.
"It's evident that Collierville Schools exceed state averages in most areas associated with achievement, but success after college isn't always tracked back to the high school. While some might say creating change in postsecondary success rates isn't our responsibility, I strongly disagree. Every student who comes through Collierville High School needs clear, directed paths toward future career success, and Vision 2021 is the plan that will forge those paths." –John Aitken, superintendent of Collierville Schools.
So, what does Vision 2021 look like in practice? The program starts by connecting with students in the eighth grade, exposing them to career tracks and gauging their interest in various industries. Students will begin by self-evaluating their skills and apply their areas of strength to fields that rely upon those skills. This self-assessment will help students choose a track for high school.
Beginning in the ninth grade, students will complete well-rounded curriculum tailored to their career track. As they advance through high school, they will have continued access to early postsecondary opportunities through Advanced Placement and college courses, technical classes, and online programs. The goals are high – Collierville Schools strives to have 100 percent of graduates leave CHS with some postsecondary credit or industry certificate. Ultimately, every graduate should leave with valuable skills that can immediately be applied to a job role, technical certificate, associate's degree, or bachelor's degree.
While 100 percent individual student success may seem like a lofty aspiration, Vision 2021 is not narrow in scope. Educators behind the plan realized that providing job training to students couldn't be done in a vacuum. In fact, they recognized that connecting with business leaders and postsecondary education institutions created partnership opportunities. Collierville Partners in Education (PIE) and the Collierville Chamber of Commerce worked diligently to make connections within the business community to support the plan. To date, partnerships have been solidified to support students with hospitality, culinary and automotive aspirations.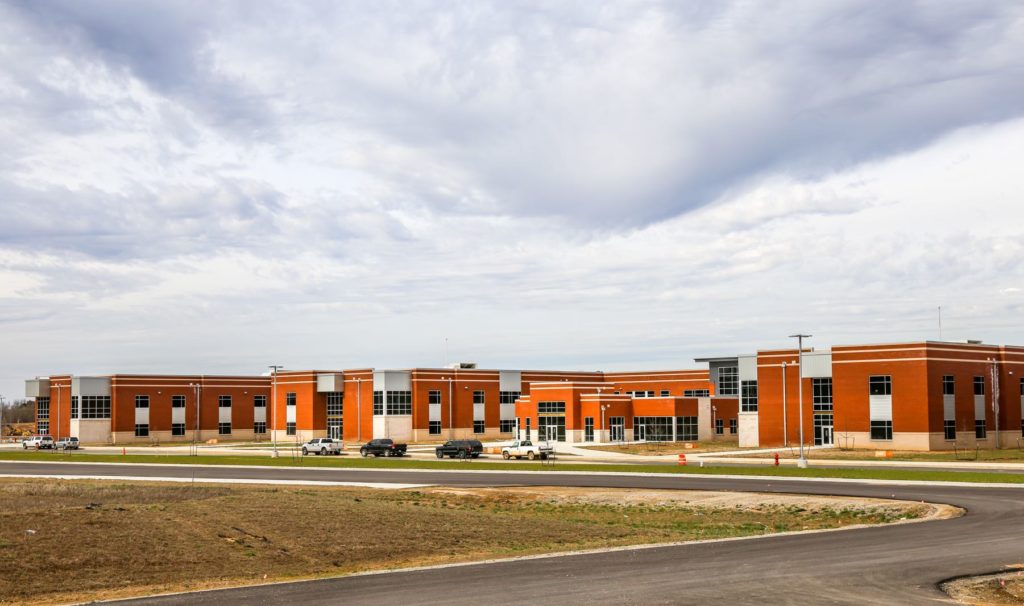 "This symbiotic relationship is incredibly exciting for both the Chamber and PIE," said Kanette Keough, president and CEO of the Collierville Chamber. "Our students are our community's greatest asset, and investing in meaningful education will create a stronger, more vibrant Collierville."
The benefits Vision 2021 will provide to the business community are clear. Career-focused training will build a talent pipeline that meets the needs of the business community by sending students to college when appropriate or to the job field having already completed training. There is a great need for this pipeline – the Chamber has seen companies, like FedEx, struggle to fill hundreds of technical positions, and small businesses turning over employees who lack the soft skills needed for administrative or customer service roles.
It goes without saying that a vibrant business community can further enhance Collierville's marketability. Well-educated students can fill roles at local businesses, planting their families in Collierville, which contributes to our economic viability. A strong workforce and charming community feel can recruit national businesses and outside talent to the area, a cycle that continues to increase Collierville's strength as a community.
Ultimately, Vision 2021 redefines how we measure student success. Success shouldn't only be measured in degrees, though earning a college degree is something to still be touted. Success is watching students flourish in a career that suits their interests and talents because Collierville Schools opened their eyes to the possibilities for their future, and supported them on the path to get there. Success is seeing Collierville grow because of booming business. Success is seeing our town become a better version than it already is.