Getting married is an epic journey. Setting up appointments, selecting a date with the venue, meeting with photographers and florists, the caterer, and simply trying to figure out who all is coming to the wedding in the first place! Through all the hustle, we urge people not to forget about their honeymoon or wait until the day is almost here… because towards the end, all you will think about is the honeymoon. You'll be anxiously awaiting the time to get away, relax, and focus on one another for a few days! A honeymoon should be one of the most memorable and enjoyable moments of a couple's entire relationship. That said, without taking a few key steps, the ultimate trip can unravel with hassles and stressful moments.
So, now that it's time to plan your honeymoon, what exactly were you envisioning? To get the imaginative juices flowing, here's a quick list of some of the most popular honeymoon destinations:
Popular Honeymoon Destinations
• Island Honeymoons: The Caribbean, Hawaii, Fiji, Tahiti, and the Maldives 
• U.S. Honeymoons: California, Florida, Hawaii, Las Vegas, and Disney
• Latin American Honeymoons: Mexico, Belize, Brazil, and Costa Rica
• European Honeymoons: Italy, Greece, France, and Spain
• South Pacific Honeymoons: Australia & Fiji
As you can see, some of the top destinations are in the Caribbean because of its vibrant culture, rich history, unique islands, and warm waters. The islands of the Caribbean have been seducing lovers and travelers for decades. One of the easiest ways to ensure a totally stress-free and sublimely relaxing honeymoon is by staying at a luxurious, all-inclusive resort and spa that best matches your personal wish list. Our suggestion would be to stay at the Sandals Resorts, primarily because everything is included and unlimited, such as every imaginable land and water sport (including scuba diving for certified divers), and golf in Jamaica The Exumas and Saint Lucia. With Sandals 5-Star Global Gourmet dining, you can take a culinary journey around the world at up to 16 specialty restaurants with cuisine created by master chefs. Up to 11 bars serve premium spirits, with drinks always on the house! Entertainment options range from beach and poolside parties with live Caribbean music, to lively lounges, speakeasies, and clubs. Last, but not least, Sandals has the most unique love nest suites in the Caribbean: over-the-water bungalows, villa SkyPool suites with terrace plunge pools, swim-up suites with lagoon pools, the Millionaire Suites, and "Tranquility Soaking Tubs" for two with spa-style bathrooms and a renowned butler service. The Sandals Caribbean resorts are located in Jamaica, the Bahamas, St. Lucia, Grenada, Antigua, and Barbados.
From beach bungalows to mountain cabins, you're sure to find the perfect way to celebrate your newly wedded bliss. You may want to spend your entire vacation in one beautiful spot, or travel through many lands. Either way, Travel Leaders gives you a taste of the most sought after honeymoon experiences. Just remember, setting off on your honeymoon isn't just a vacation – it's the one opportunity that you and your partner have to indulge in love without distractions. Embrace the excitement of your new romance and revel in each moment together on this special getaway!
Travel Leaders is hosting a Honeymoon Open House and you are invited to come! It will be on Saturday, April 13th at 11:00 am. Please R.S.V.P at 901-377-6600 or 901-853-6200.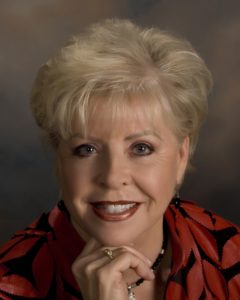 By: Barbara May, Owner of Travel Leaders
gotravelleaders.com
901.377.6600