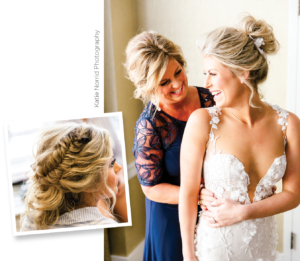 Are you getting married this year? Have you given thought as to what you want for your hair? Fads come and go and hairstyles change, just as the seasons do. That said, here's your style guide for all things hair in 2019:
One thing's for sure, this year promises to deliver lots of color! Move over blush and pink, because Living Coral is the hot color for everything this year. This bright, pinky-orange hue will influence florals, makeup, bridesmaids dresses, and color schemes. All things earth tone will also be sought after, again, this year. It's all about the muted simplicity of greens, blues, berry, and cinnamon tones. Bringing the outdoors in with the use of cut greenery, unexpected pampas grasses, and lively concoctions of garden roses, eucalyptus, rosemary sprigs, and anemone, to name a few, will all be trendy in 2019. 
 I love that the modern bride is choosing a sophisticated, yet relaxed style. Hair trends will continue to reflect the bohemian look for the perfectly imperfect hairstyle. As a stylist, an "undone" chignon or textured braid that looks effortless, but will last till midnight, is the way to go. Softly swept off the face hairlines, with low textured knots, are a perfect bridal hairstyle choice for the modern romantic vibe. If you aren't quite the updo type, consider a cascading "down-do." Picture a collection of artistically integrated curls or beachy waves cascading down the back, giving the feel of your hair down. It's the newest requested look of bridal parties! Hair embellishments and veils are making a big comeback this year, as well. You can really personalize your look with the use of hair vines, crystal brooches, or antique pins. Fresh faces with monochromatic peach and coral tones are in this year along with all the glowy highlighters, producing radiant bridal skin for her best day. Wedding day makeup is accented best with soft, fluttery lashes! The luxury of lash extensions is the best bang for your buck to last for every photo opportunity, from bridal showers to the honeymoon! You can really have fun with bridal makeup, utilizing shimmer for the eyes, or going simple with a soft palette of shadows complemented by a natural pout. Schedule a practice run-through of your favorite looks with your style expert before your big day!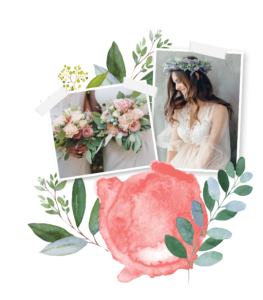 Whether your style is boho, classic, or ultra formal, you will see a rise in classically cut bridal gowns. Thanks to Meghan Markle's chic, elegant, non embellished gown, this will also become a top choice for 2019 brides. It's back to basics with simple shapes! Let's not forget HIM! As for modern menswear, grooms and groomsmen alike will be seen in colorful yet deep toned suits with the quintessential slim, tapered fit. C'mon guys, ditch the sneaks and splurge for those leather oxfords! Three-piece suits are coming on strong this year for the super sleek groom. His style will need to include a fresh, dapper hairstyle that is fit for GQ. It can be textured or perfectly in place, but let's make sure he's camera ready – even the beard! The pairing of a high shine pomade, with a disconnected fade cut, will never go out of style. He needs to look and feel like a million, too!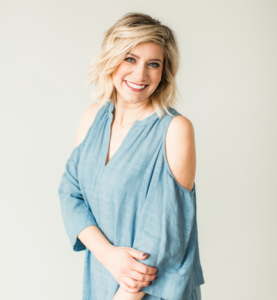 By: McLaine Craig, Owner of Halo Salon
 (901) 203-4153