Designer Wholesale: Designer Millworx
After moving to a new home and consequently changing design style, Sherri Griffith had a real need for a certain look and functionality in her new furniture. "I took a dining table picture to Mark as inspiration and told him the length I wanted and how many people I wanted to seat, and he really took it from there," says Sherri.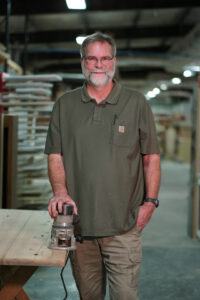 Sherri is referring to Mark Beck of Designer Millworx who boasts 30 years of experience in custom cabinetry and furniture. "We're in the business of taking people's vision and bringing it to life," shares Mark. "Custom cabinets for kitchens and bathrooms are our bread and butter. We do a lot of custom work like built-ins, mantels, and freestanding furniture for people all over the Mid-South, but I enjoy doing special projects, too." With a particular vision in mind, Sherri took her project to Designer Millworx to be built for her new home. "I also wanted a drop leaf table to match [the dining table]. I had several antique drop leaf tables before that I could easily use for more seating, but could tuck away anywhere. So this new drop leaf serves as a sofa table primarily, and then I can pull it out easily to sit another six to eight people. We have five grandkids and entertain a lot, so I needed something that looked nice but would stand spilt milk," says Sherri with a laugh, "and Mark was able to custom-build that for me." 
"We're in the business of taking people's vision and bringing it to life," shares Mark.
Working with Designer Millworx to design and create the bespoke table was a "wonderful experience," mentions Sherri. "I feel like it wouldn't have mattered what project I gave Mark, he would have said, 'Yeah, I can do that for you!' And he would do it." Sherri intends on her new tables lasting the test of time. "With both of my tables being walnut and well-built, I guarantee they will be [antiques] one day," says Sherri.
Located on Washington St. in Collierville, the Designer Millworx showroom is a treat for those looking to design or refresh their living spaces with a specialized custom look. "When a client reaches out wanting to do a project [like Sherri did], we're with them every step of the process. Once we have our first meeting and I understand the vision, we start the building process and I stay in contact with them. A lot of shops don't do this, but I welcome them to come see the project at different stages as it's being built. It's rewarding seeing a project finished and the customer happy," shares Mark.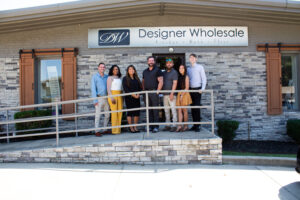 story | Anna Bell