Collierville's 36th Annual Independence Day Celebration
O beautiful for spacious skies…
Join the chorus of America's song as families all over the Mid-South prepare to gather for Collierville's 36th Annual Independence Day Celebration! The Stars and Stripes are set to fly once again at H.W. Cox Park [440 W Powell Road] this Saturday, July 2nd, from 6-10pm.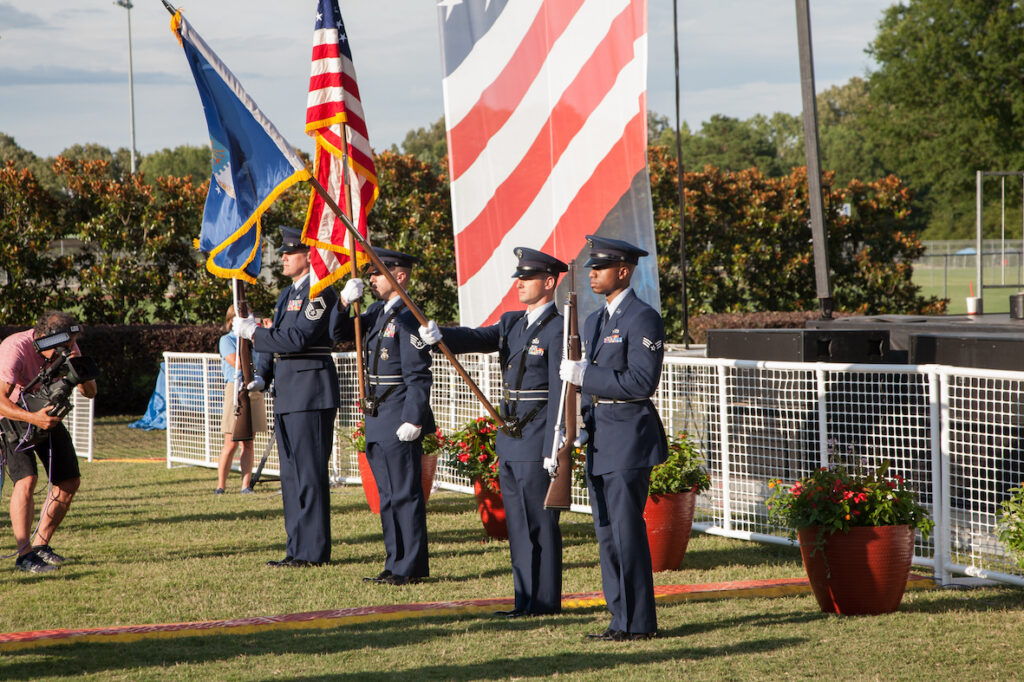 The 67 acre recreational complex is expecting a tremendous turn out; some 20,000 spectators "speckled" in true patriotic 'red, white, and blue' will get to enjoy a full night of food, entertainment, and fireworks!
"We've been planning a while for a very large crowd! There will be plenty of space for everyone to just sit out in the park and listen to the music, and the weather's supposed to be beautiful," says Special Events Coordinator, Jennifer Taylor.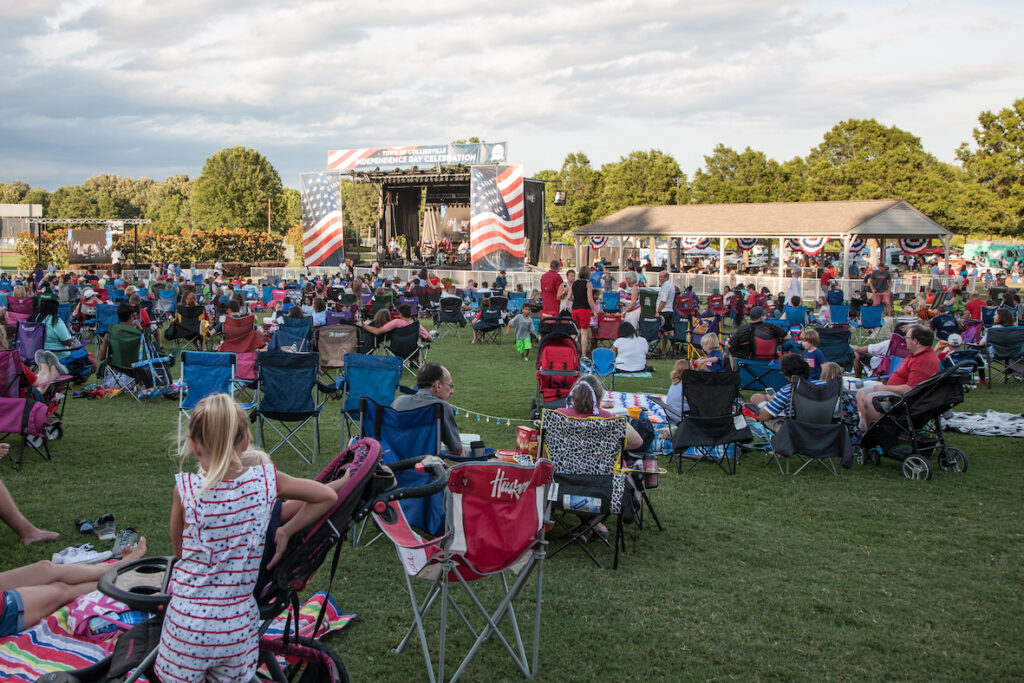 Food vendors will open at 6:30pm, entertainment at 7pm, and lastly the fireworks show will begin at 9:30pm, featuring an amazing live performance from the Tennessee Mass Choir, igniting the lights we've all been waiting to see.
Collierville Police Dept. Public Information Officer and fire-show organizer, Major David Townsend, gave us the inside scoop on this year's 18-minute rocketed salute.
"We are preparing a three-day set up for this eighteen minute show," shares Major Townsend, as he plans to be on-site all day starting Wednesday. "I will be working with a six person crew to man three semi-trailers worth of assorted fireworks and equipment. It will be a heavy show, over 5,000 rounds; the sky will be completely lit up!"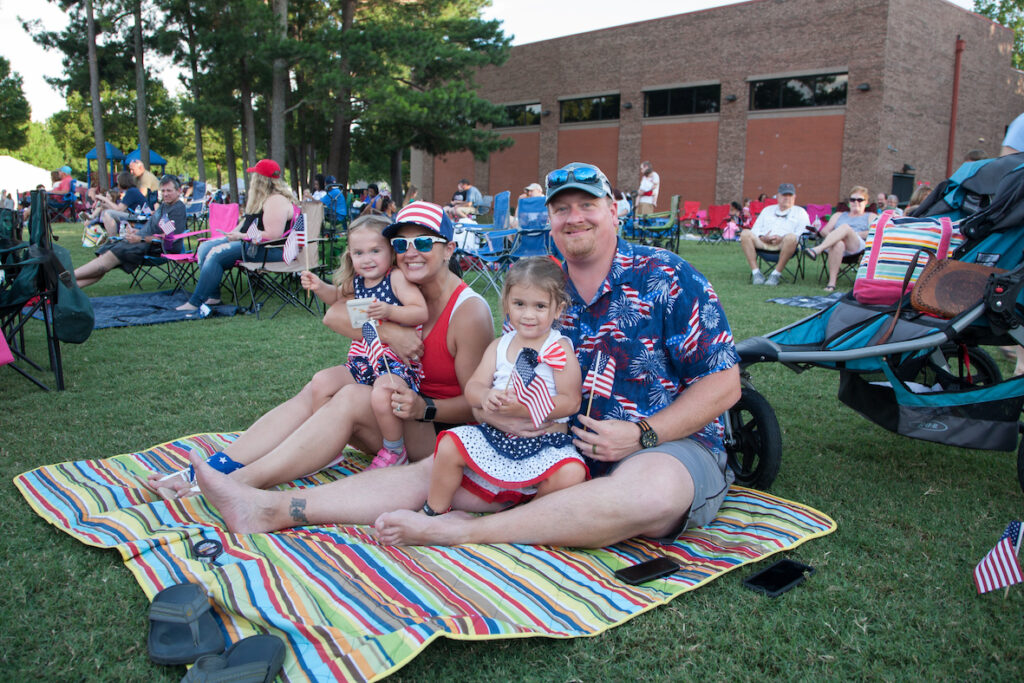 Townsend says it will certainly be "one heck of a finale" on Saturday night.
Those on the town committee wanted to not only highlight the fireworks and festivities, but the bravery behind every Independence Day, honoring the servicemen and women, past and present, protecting the freedom and dignity of our nation."We are really excited to have the support of the Tennessee National Guard as this is our first time partnering with them," Taylor explained.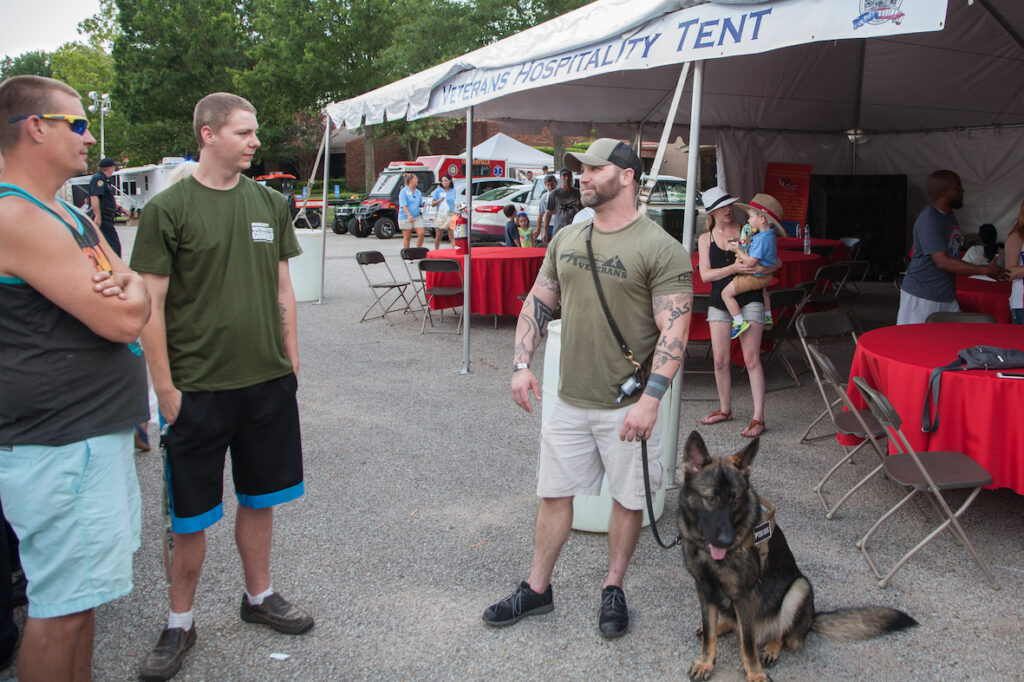 Make plans to spend time with our local veterans and other active military personnel that will attend the event:
-Local Chapter of the VFW
-Tennessee National Guard
-An M-ATV and other military vehicles on display
-Active military servicemen/women ready to answer any questions for those interested in serving
-Veterans hospitality stand
As the excitement continues to grow, The Town of Collierville also strongly encourages participants and their families to plan ahead by preparing a picnic lunch, packing blankets/lawn chairs, plenty of water, and whatever else needed to stay cool and comfy.
There is limited parking. The only parking available inside H.W. Cox Park is for handicapped vehicles with a visible tag, meaning visitors will have to park in surrounding neighborhoods. There is no shuttle service and absolutely no parking on Powell Road.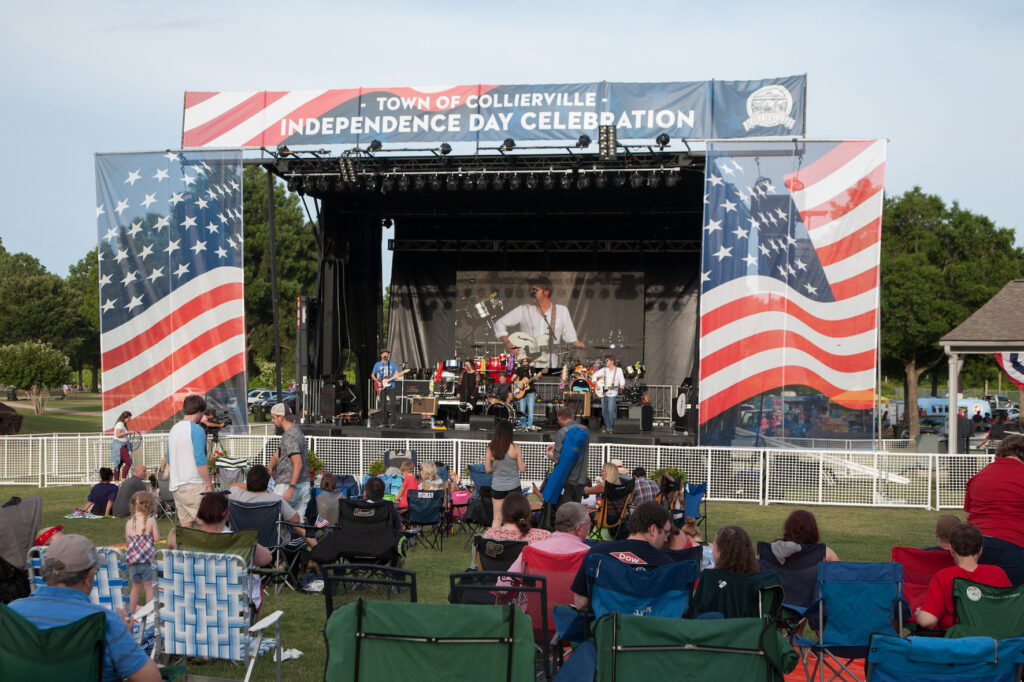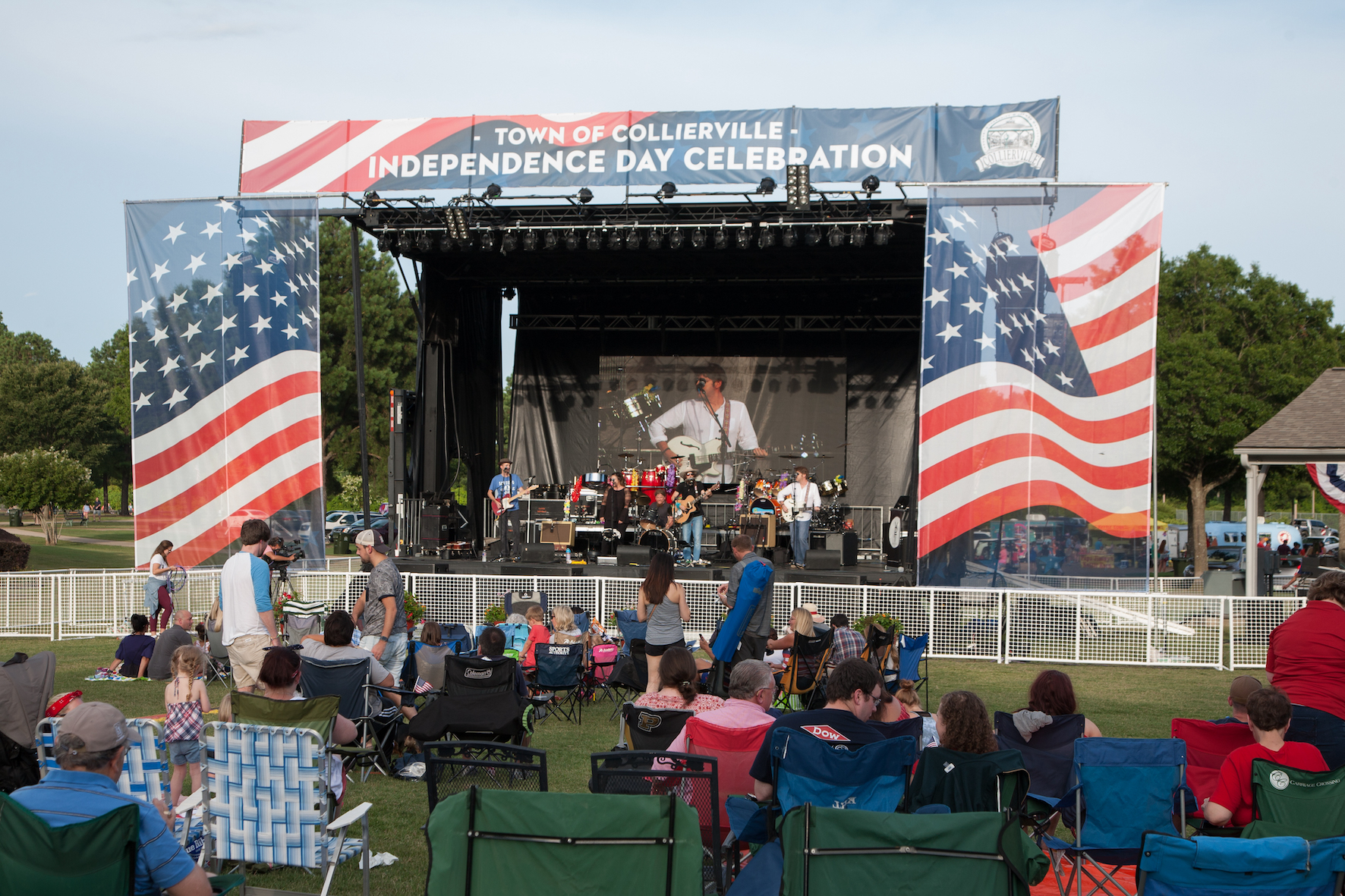 "The Independence Day Celebration is one of the most treasured and well attended events in Collierville. It is a true community celebration that brings everyone together for a fun night filled with visiting with friends, dancing to great music, and watching the best fireworks show in our area. It's a night I look forward to every year!" shares Collierville Mayor, Stan Joyner
Monday, July 4th is the rain date.
America! America! God shed his grace on thee. 
And crown thy good with brotherhood 
from sea to shining sea!
Have a Safe and Happy Fourth of July!
Written By: Morgan Lester