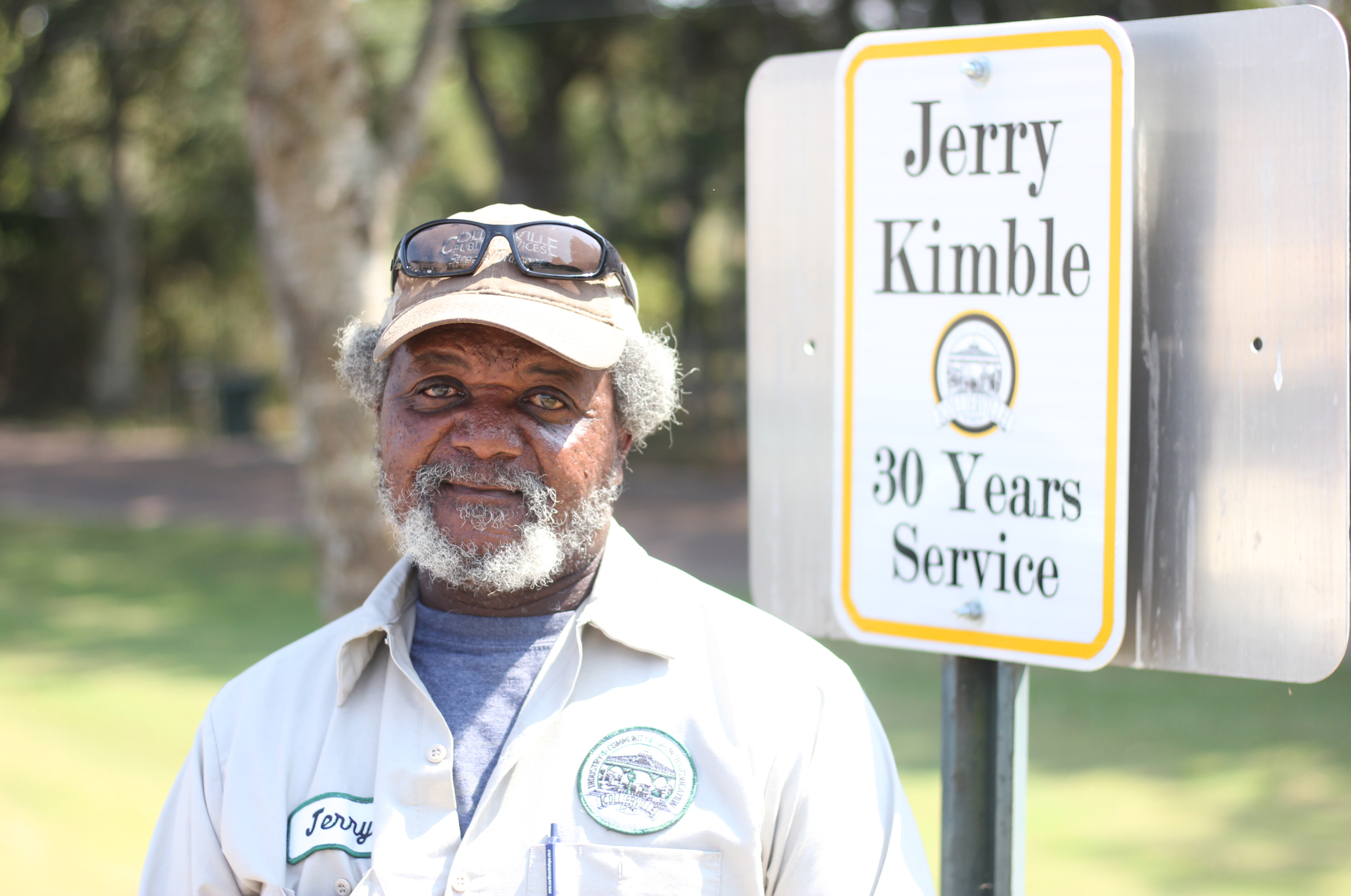 Collierville Public Services Honors Jerry Kimble's 30 Years
Thirty years ago, Jerry Kimble began working at Collierville Public Services as a Maintenance Worker. In three short years, he moved up to a Heavy Equipment Operator, and has been at it ever since.
"I like cutting grass and driving tractors. It's not stressful. I find it relaxing," says Jerry. He came from a farming family near Byhalia, Mississippi, and learned to operate a tractor at eight years old. During his three decades with Collierville, he has accomplished a lot with his skills.
In fact, Jerry helped shape the Collierville we know today. 
During the Town Square revitalization in the 1990's, he laid down the tracks for the rail cars sitting outside the Depot. He dug out the side of a hill for the Sanitation Division's Transfer Station on South Street. He decorated the Square for twenty-eight Christmas seasons – not just hanging lights and garland but using the lift truck to set the star on the thirty-foot cedar Christmas tree.
"I've enjoyed myself, my work, and the people I work with," Jerry says. "I just like it." Currently, Jerry is a part of the ditch maintenance crew, making sure they do not get overgrown and stormwater can efficiently flow into nearby lakes and streams. In his free time, Jerry enjoys fishing in those lakes and streams. 
Public Services shared their appreciation for Jerry's dedication to his career with a specialized parking spot near the front door of their building. The sign reads "Jerry Kimble – 30 Years Service."
"It's a special thing that we do for our employees. They've earned it," said Public Services Director Bill Kilp.
Photo credit: Town of Collierville