Collierville Pom Squad Sweeps Regionals
On October 30th, 2021, the Collierville Pom teams swept the regional competition! 
This year's regional competition was held at Collierville High School. "It was our third year to host at the new school, and our fourth year [overall]," said Ginger Duke, president of the Collierville Pom booster club. 
The regional competition is an invitational competition, where all you need to do is register. Several other Memphis area high schools, such as Houston and Arlington, competed, as well as schools from Gallatin, Hendersonville and North Mississippi.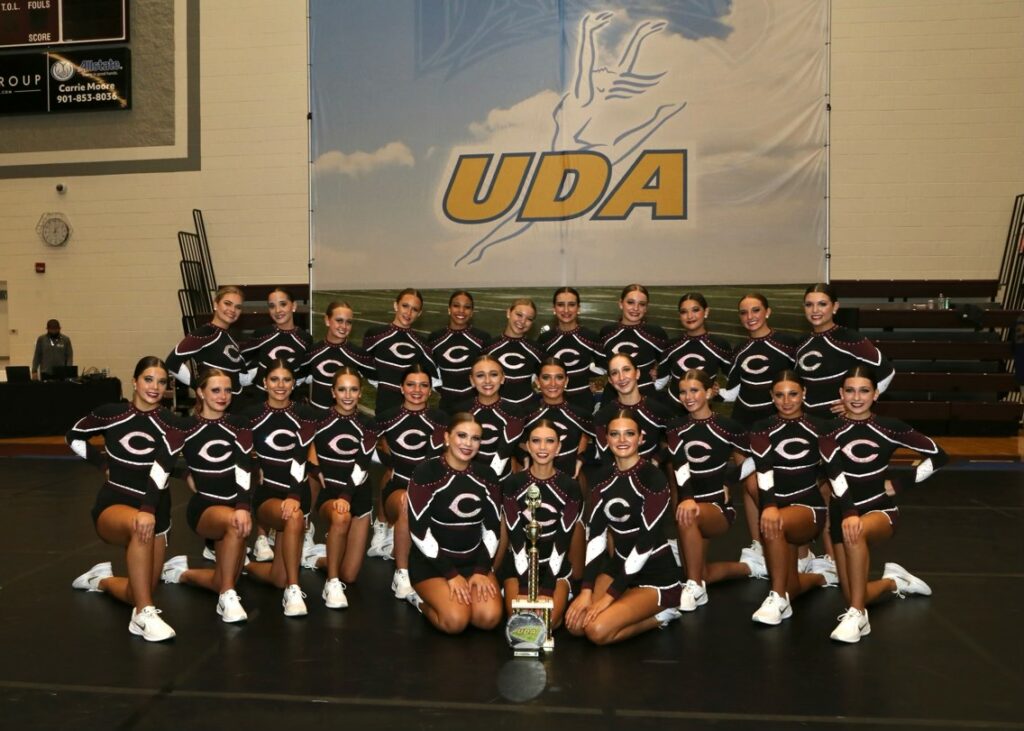 There are two different divisions for competition – Game Day and Pom. The Collierville High School Varsity and Junior Varsity pom teams won both their divisions! Not only did they sweep the competition, but 2021 marks the 9th consecutive year that Collierville High School has won the title! 
However, this competition isn't just about high school. The Collierville Dragon Dancers, a pom team made up of both Collierville and West Collierville middle schoolers, also won both divisions! "This is our second year of this team having the two schools combined. It's a great opportunity for them to get to know each other and dance together before going to high school," said Duke.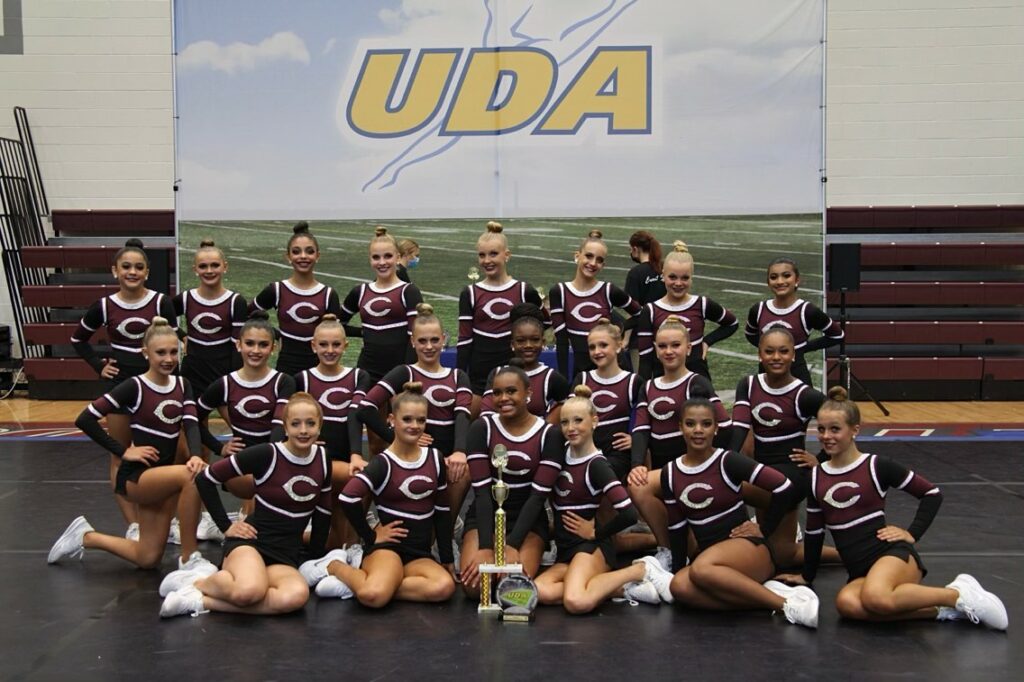 All teams are coached by Carol Lloyd-Cross, and these girls dedicate several days a week to practicing their routines, particularly before a competition. "It's a year-long sport," explained Duke. "Our try-outs start in March, and our national competition is in February, so there's really only about a six-week break between them." 
In February 2022, the Collierville pom teams – both high school and middle school – will be competing at Nationals in Orlando. "We earned our bid at camp [earlier this year]," said Duke. You can also catch Collierville pom in this year's Christmas Parade!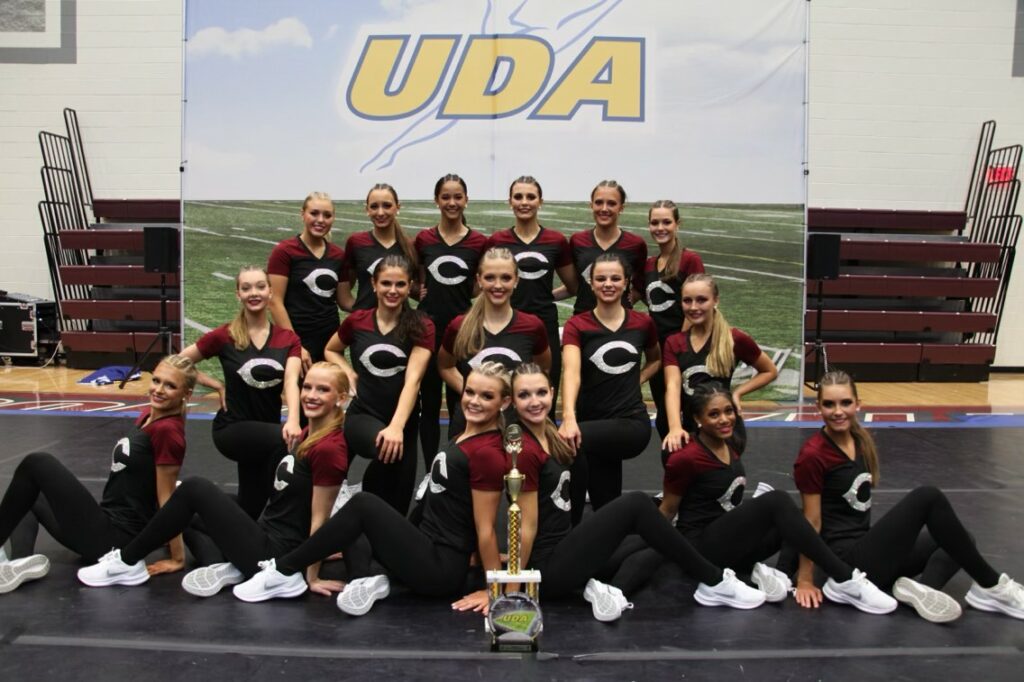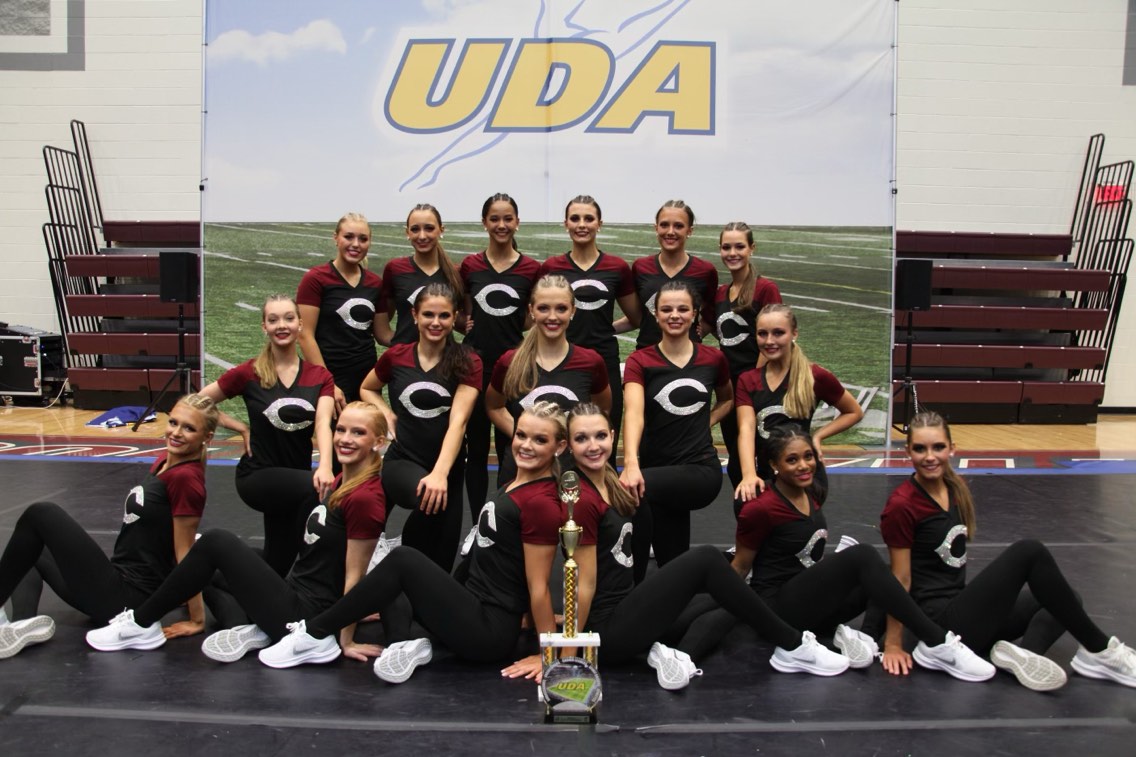 Congratulations to the Collierville Pom teams and the Collierville Dragon Dancers on their win this weekend!