Collierville Participates in Celebrate Shelby
The Town of Collierville participated in "Celebrate Shelby," a 200th birthday party event honoring the seven Shelby County municipalities! On November 24th at Shelby Farms Park, a day-long celebration was open to residents and included music, children's activities, food and a fireworks finale.  
The Town shared the best of what our community has to offer in the Collierville tent, highlighting our parks system's amenities, plans for next year's 150th Town anniversary, the upcoming Christmas in Collierville schedule, and shared some Town history with the Morton Museum's programs.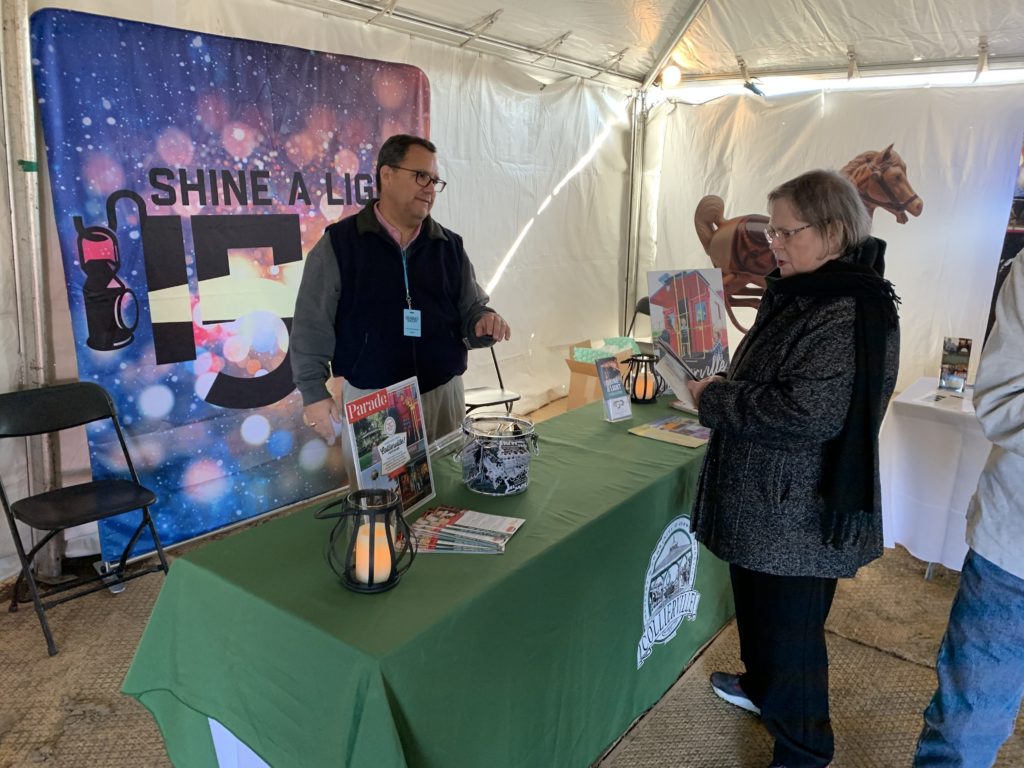 Town Director of Economic Development John Duncan, who volunteered at the event, said good news was shared with many about Collierville's growth. "Sunday's Shelby 200 event symbolized everything that is wonderfully unique about Shelby County," shared Duncan. "A fun, interesting, and engaging group of citizens…excellent live music…good food…family fun…and perfect weather.  Collierville was proud to be a part of the celebration as we shared our fascinating story of growth and success."
The Town's tent also included several community groups including Main Street Collierville, the 20th Century Club, and the Collierville Arts Council. Local bluegrass musicians also played as visitors strolled through – just as they would on Friday nights on Town Square.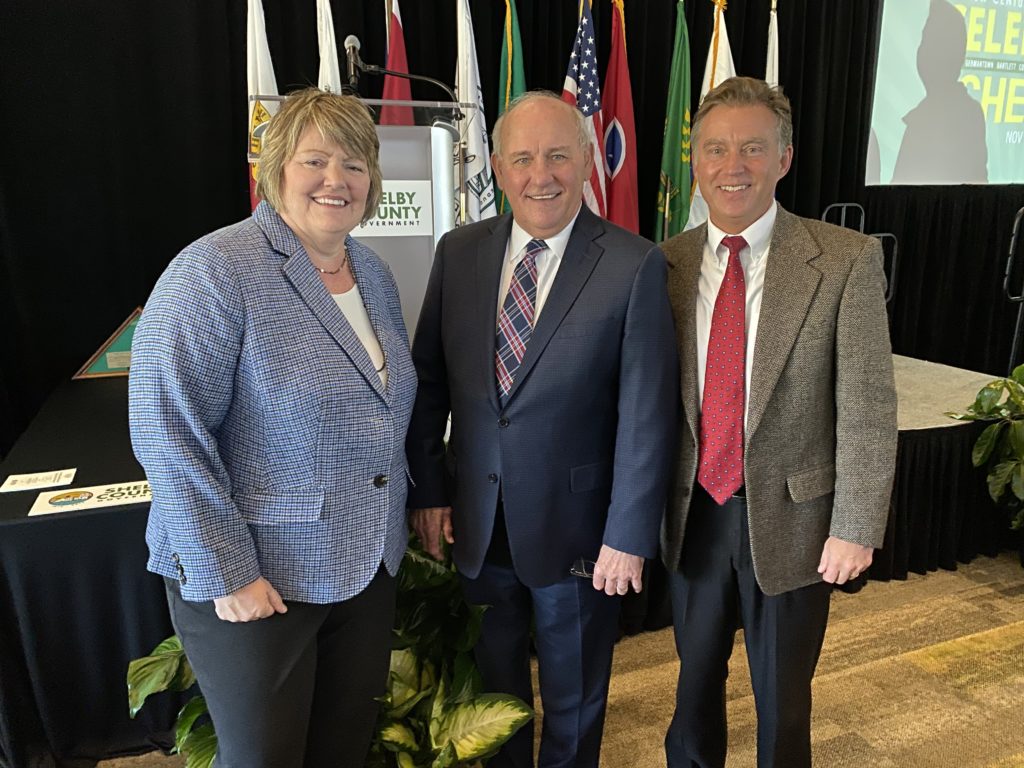 "The Town of Collierville is honored to be one of seven progressive municipalities in Shelby County celebrating our region's rich history and bright future together. Shelby County grew and developed significantly over the past 200 years, and we are looking forward to discovering what the new century will bring to our communities," said Mayor Stan Joyner. 
Mayor Stan Joyner attended the event along with Vice Mayor/Alderman Maureen Fraser and John Stamps. Our Mayor and Aldermen joined elected officials from around the county for a dignitary lunch at the start of the Celebrate Shelby event.
 Town Director of Tourism, Ashley Carver, also volunteered at the event to share upcoming Christmas in Collierville plans with visitors. "Collierville's tent represented the best of our community – our parks, history, community groups, like the Contemporary Club and Main Street, and of course, Christmas in Collierville. I was proud to tell others from all over Shelby County why Collierville is the best place to live and visit," she said.  
Attached photos include: 
Tourism Director Ashley Carver sharing Christmas in Collierville plans
Director of Economic Development John Duncan at the Collierville 150 booth
Vice Mayor/Alderman Maureen Fraser, Mayor Stan Joyner, and Alderman John Stamps 
Story by | Anna Bell