Collierville Manduu's Grand Opening!
A brand-new type of fitness is coming to Collierville! Manduu's Collierville location on S. Houston Levee Road will open Friday, October 15th 2021. This will be the 3rd Manduu location in the greater Memphis area. 
Manduu uses whole-body electrical muscle stimulation (EMS) to activate muscle fibers during short workout sessions, specifically tailored to a client's abilities and priorities. Although each Madnuu session takes only 15 minutes, it provides the benefits of 6-8 hours of traditional weight-lifting. 
This is a low impact way to make a difference to your body! Each session, you perform a series of stretches and flexing exercises, while a specially-designed suit fitted with electrodes generates low-voltage electrical impulses that reach deep inside the muscle, providing effective strength training while reducing the risk of injury. 
"What apprehension people have about strength training, Manduu eliminates those barriers," said Karen Cassella, co-owner of the Collierville franchise. "Whether they're intimidated by big gyms, afraid of hurting themselves or simply can't find the time for hours of weightlifting, Manduu workouts are a completely new experience."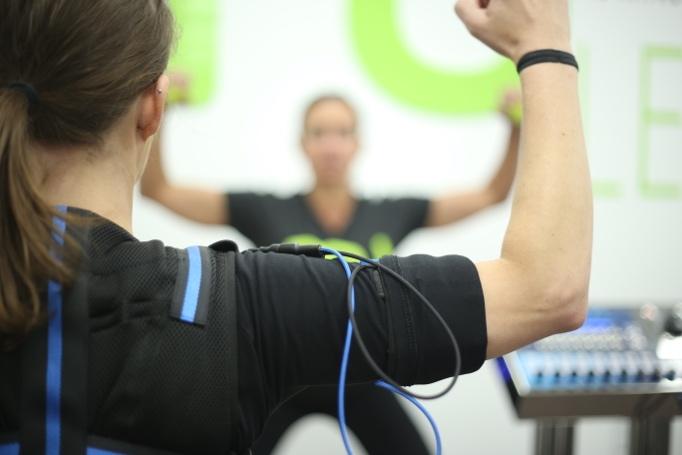 "Electricity provides the resistance, not heavy weights, so there's a much lower risk of injury. And even the busiest people can find 15 minutes in their week," shared Nick Cassella, Karen's husband and co-owner, who is also the president of IPS Corp, another local Collierville business. 
Karen continued, "This technology seems too good to be true, but it's not. It's been cleared by the FDA, and numerous studies show that it's safe and effective. EMS has been popular in Europe for more than a decade, with over 1700 EMS studios in Germany and Austria alone." 
The best part? Your first session is free! "We are booking appointments now. We can't wait to introduce this exciting fitness concept to the people who live, work and shop in Collierville," said Karen. 
Learn more about Manduu and book your first appointment at the Collierville location here! When you attend your first session, you'll be entered for the chance to win a free membership at the Collierville location. The first 25 who attend will be entered into a drawing for a 1-year membership, the first 50 will be entered into a drawing for a 6-month membership and the first 75 will be entered into a drawing to win a 3-month membership. 
About Manduu
Manduu is a groundbreaking exercise concept that uses electrical muscle stimulation (EMS) technology to deliver an incredibly effective, highly efficient workout in 15 minutes that yields the results of a six-hour workout in a traditional gym. The only FDA-cleared whole-body EMS system in the U.S., Manduu's ultra-low impact workout is gentle on joints, muscles and tendons.