Building their Crescendo
Schilling Farms Middle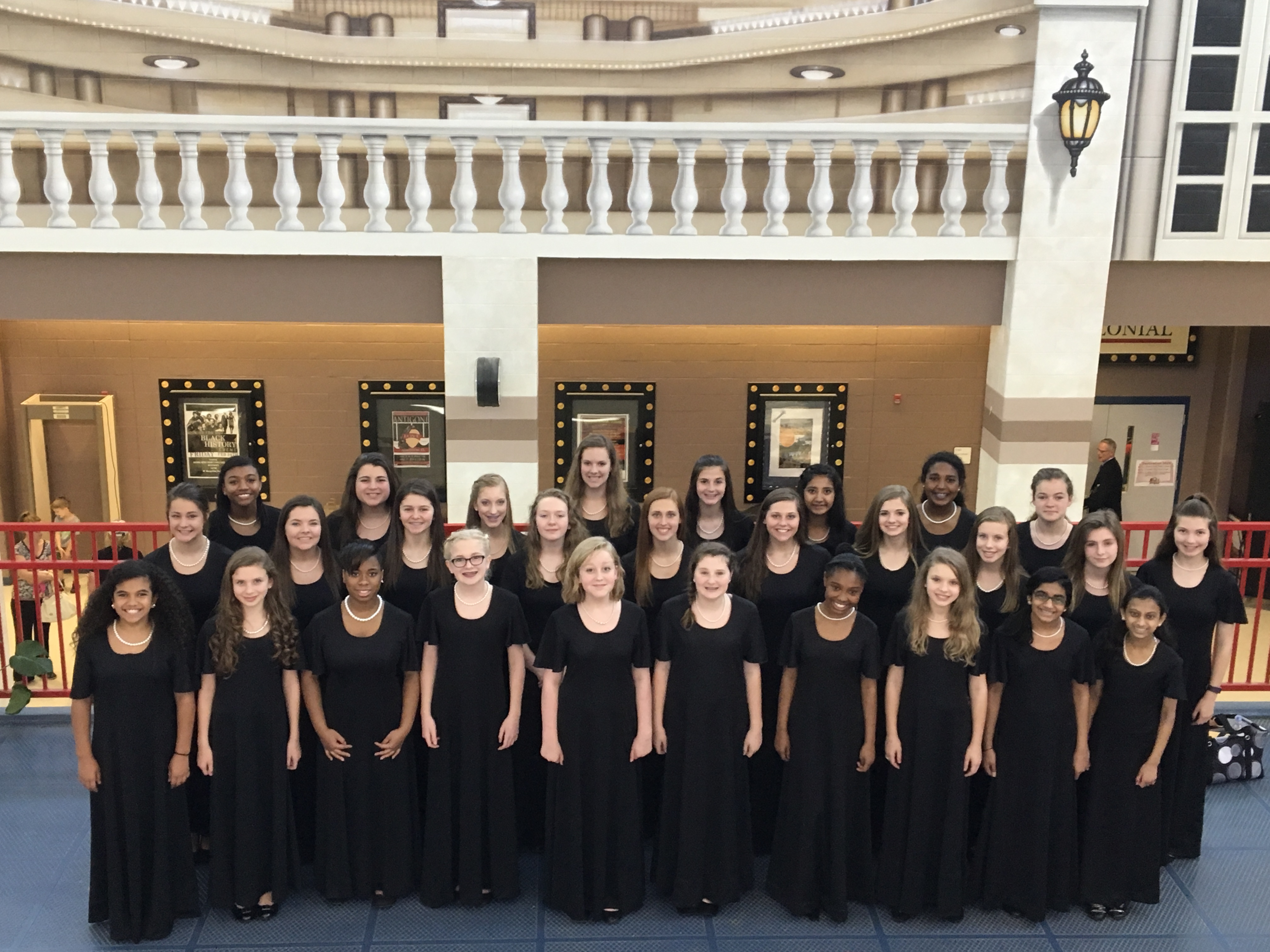 The Schilling Farms Middle School choral department offers choir for the beginning, intermediate, and advanced singer. The students love to give back to the community and in the past years, the students have performed at many different venues that include some of the following: Collierville Rotary meetings and holiday party, Trustmark Bank, Bank Tennessee, The Heritage at Irene Woods Assisted Living, and the Shelby County Administrative Building. The SFMS Honor Choir attends the West TN Jr. High Choral Festival each year, and since the school's inception (1999), the choir has received a superior rating in performance and sight-reading.
By Christi Follansbee
Sycamore Elementary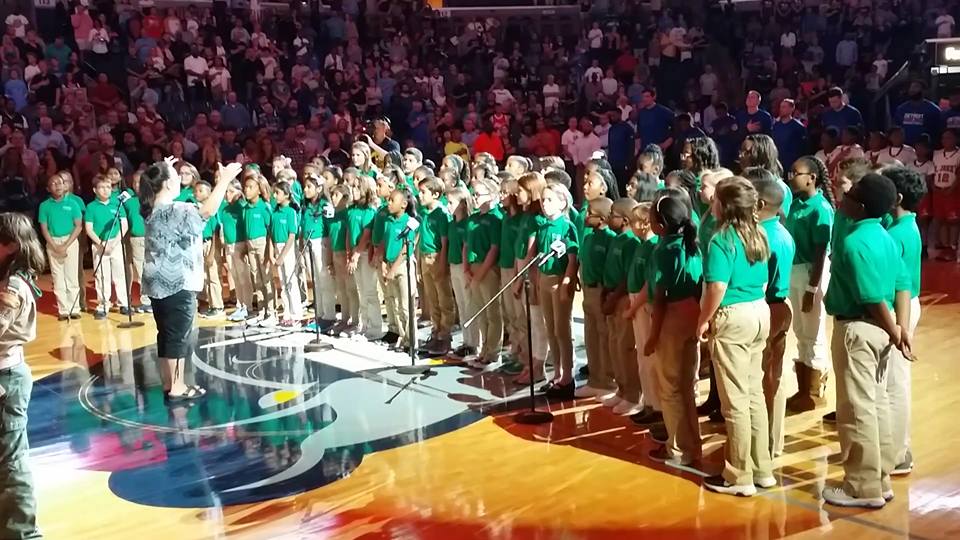 The Sycamore Elementary "Chorus Lion" is made up of 4th and 5th grade students who go through an audition process at the beginning of the school year. We perform four different programs throughout the school year, as well as participate in community events such as Collierville's Christmas Tree Lighting and Fair on the Square. The Chorus Lion has also performed at several Memphis Grizzlies games at the FedExForum.
By Angie Knight
Tara Oaks Elementary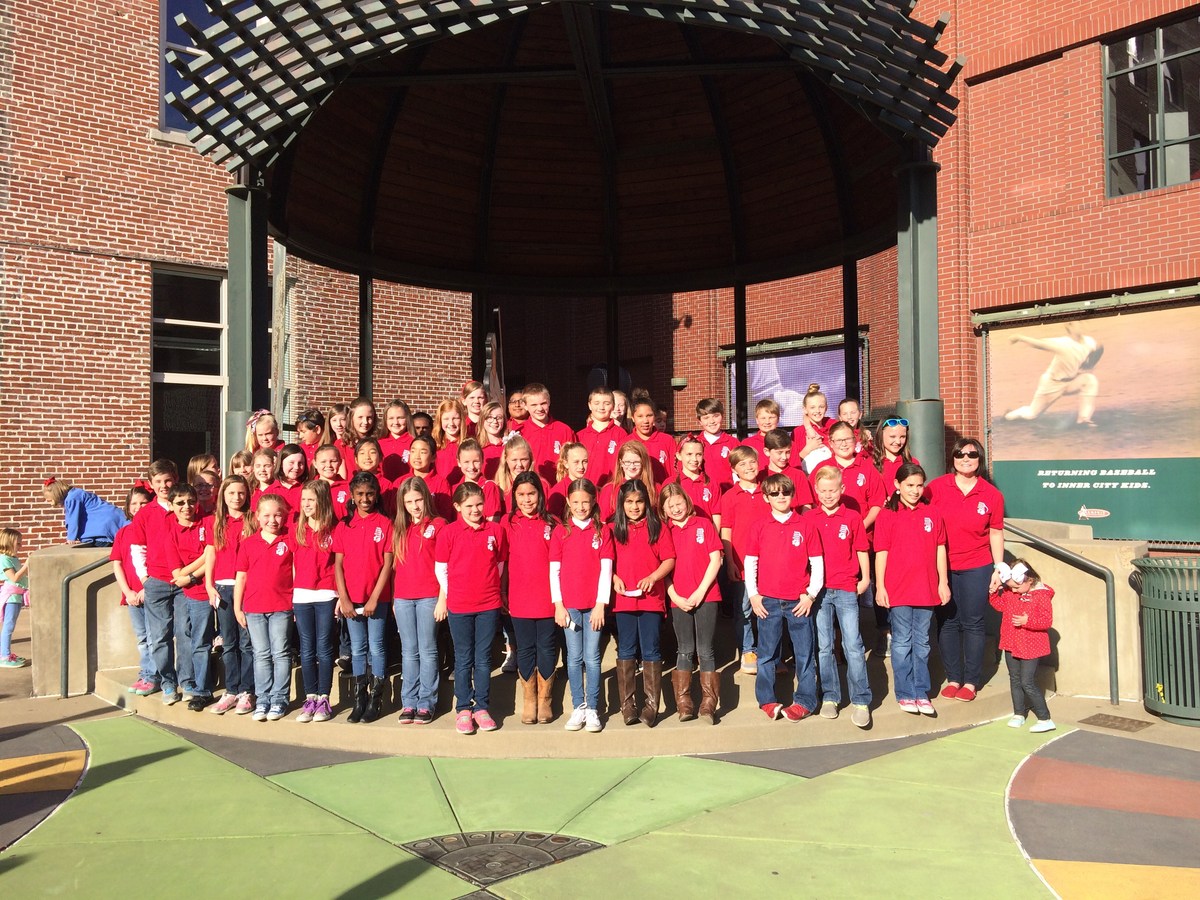 The Tara Oaks Music Program is based on the Orff Schulwerk approach of performance incorporating instruments such as xylophones, drums, and other percussion instruments, playing recorders, as well as singing, creative movement and dance, and literacy into our lessons. We do several programs a year and we also provide extracurricular clubs such as Chorus and Guitar club. Public Performances include the Christmas Tree Lighting, Fair on the Square, Board of Education Meetings, Singing National Anthem at a Grizzlies Basketball Game and a Redbirds Game.
By Marie Millikin
St. George's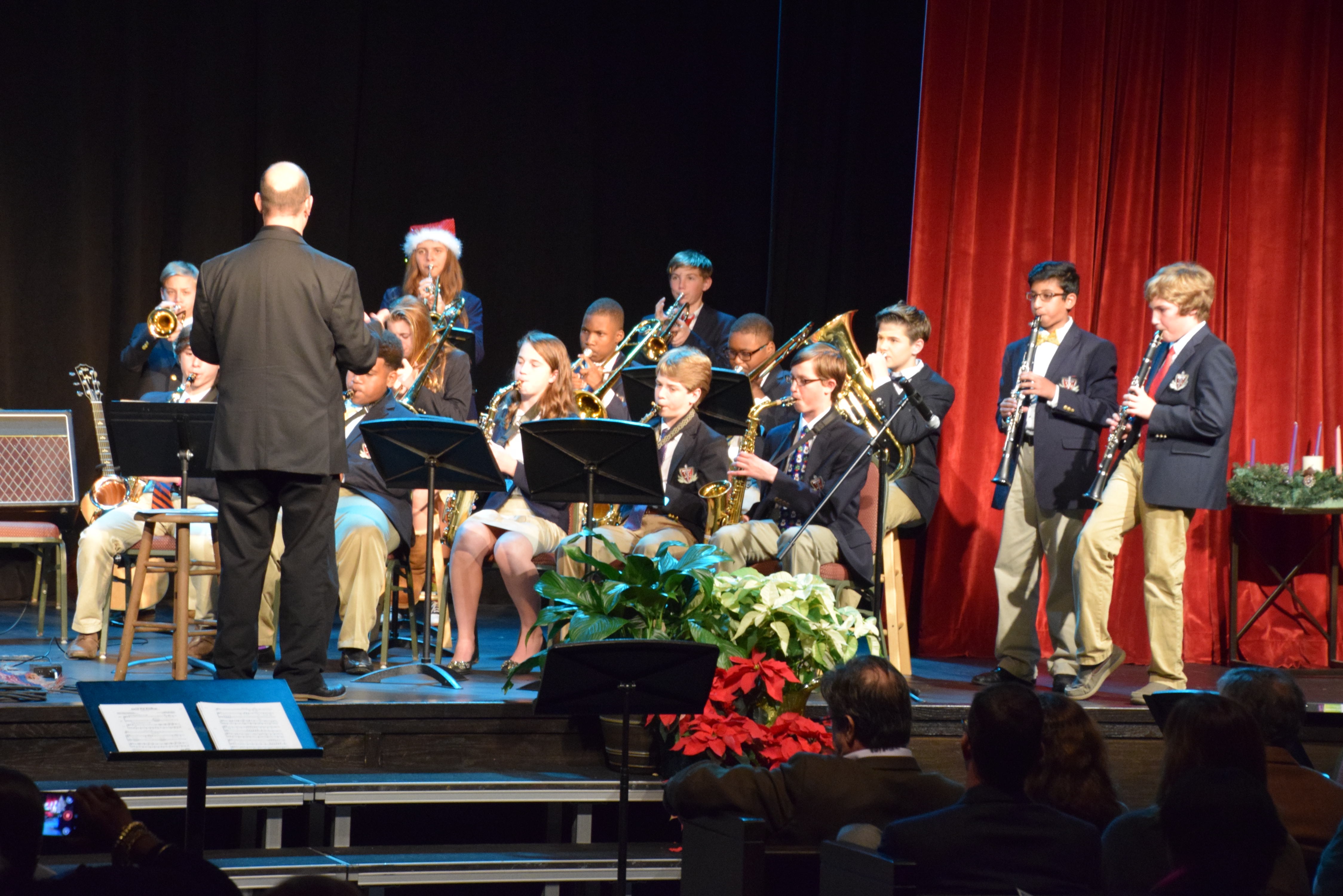 Curricular offerings in music at St. George's Collierville campus (grades 6-12) include a modern music ensemble created and designed to give students unique experiences in music with regional roots such as blues, country, jazz, rock 'n roll, funk, soul, and rockabilly. St. George's also offers middle and upper school jazz bands, as well as middle and upper school mixed choirs. The two lower school campuses offer musical specialty classes at all grades, as well as after-school opportunities in voice, guitar, piano, etc.
By Sarah Cowan
Collierville High School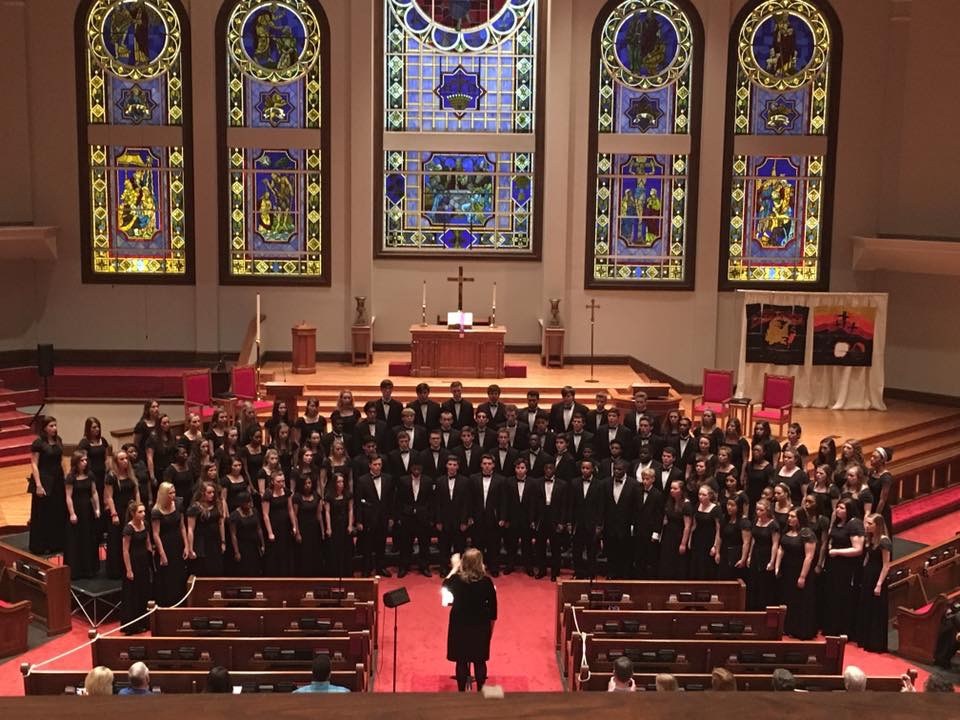 The CHS string orchestra is a fantastic group for all-levels of performers in grades 9-12. CHS Strings is proud that their students consistently place among the best in the country! We have several students who have participated in All-West, All-State, Nationals and Solo and Ensemble Red and Blue Ribbon winners, receiving Superior and Excellent ratings at Festivals in Memphis, Chicago, Orlando, and Atlanta. There are concerts throughout the school year and several special projects for those who love more challenging music. Additionally, students are encouraged to participate in honor orchestras and masterclasses all over the country.
By Sherry Fuller