For couples planning to get married, a meeting with a financial professional is an increasingly important step along the way. A couple needs to plan for the successful blending of two sets of finances and a prosperous life together, which means it's vital to discuss money decisions before "yours" and "mine" become "ours."
 Finances can be one of the hardest topics for couples to discuss. There are so many questions. Who will pay the bills? How will we will make buying decisions? How much debt are we bringing into the marriage? What are our spending habits? Are we spenders or savers? Sometimes these discussions are easier if an independent financial advisor can facilitate and help keep the discussion on track.
Differences over finances is one of the most common issues that leads to conflicts among newlyweds, but there is no reason for money issues to become a problem if you both go into marriage with your eyes wide open. Before you walk down the aisle, take the time to understand your partner's financial upbringing and philosophy and lay the foundation for a transparent, co-managed financial future.
Money is simply a tool to help you live the life you want. A financial plan can help you understand the following:
How much do you currently have saved and invested?
What is your current cash flow?
What transitions are you currently experiencing, or expect to experience? (examples include changing jobs, having children, paying down debt or purchasing a home)
Do I feel comfortable with my level of financial obligations? (examples include debt, housing expenses, leisure activities, and healthcare expenses)
What are our goals, and do we understand the costs of these goals?
By incorporating these factors into your planning, you can begin to understand what needs to change (or not change) in order to live the best life possible without overextending yourself. You may even be pleasantly surprised to learn you are really doing better than you expected!
 Financial planning is the process of using financial assets to achieve life goals. It's the link between the financial resources you have and the life you want to lead. Every stage of life requires financial preparation and adjustment. This first stage together is key to starting out on the right path. By taking an integrated approach, incorporating a review of assets, liabilities, insurance, cash flow, and taxes, you can raise your awareness of your current financial position and help plan for the future by relating money to your quality of life, now and into the future.
 We all have different values and principles regarding money. Each of us has unique history, present circumstances, and future hopes. By focusing only on numbers, we miss enjoying life now and in the future, because we only concentrate on accumulating wealth. A financial plan, designed with your new life together as its foundation, is designed to build freedom, relieve the pressure of not knowing where you stand, and ensure your plan meets your goals.
 There is no greater freedom, and no greater wealth, than living the best life you can with the money you have.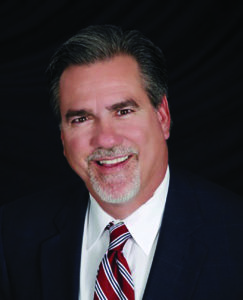 By: John Barrios
 John is the owner of Barrios Financial Services and a Certified Financial Planner.  His company concentrates on the financial, investment, and insurance needs of families and individuals by helping clients develop strategies to efficiently manage their personal finances.
John Barrios is registered to offer securities through First Heartland Capital, Inc. Member FINRA & SIPC, and offer advisory services through First Heartland Consultants, Inc. Barrios Financial Services is not affiliated with First Heartland Capital, Inc.